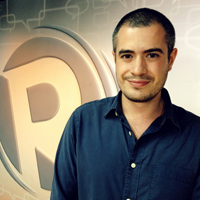 CARLOS SANTAMARIA
Follow him on twitter via @csmrap
Email him at: carlos.santamaria@rappler.com
Carlos has just returned to the Philippines after two years in Bangkok and New York with Spanish news agency Efe, which also he worked for in Manila in 2007-2010.
Spanish born and raised but very attached to Filipino culture, he enjoys disaster reporting and saw action when he covered the aftermath of cyclone Nargis in Burma in 2008 and the tsunami and nuclear crisis in Japan in 2011.
He is also interested in politics, history, and in general any story that he can cover from a different angle, "thinking outside the box" like Rappler now allows him to do.
When he is not watching FC Barcelona football games or scuba diving, he loves a good indie movie and dreams of one day making documentaries about the Philippines that will entice more people to want to come discover the country and its people that he loves.
He misses Madrid, which will always be home, but considers Manila his second home.