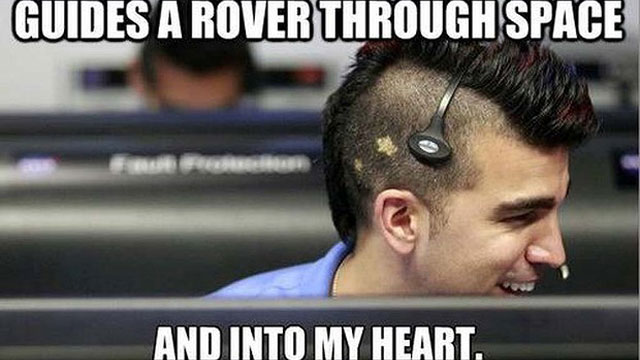 NASA MOHAWK GUY Bobak Ferdowsi, aka 'NASA Mohawk Guy'. Photo: Tumblr
It wasn't just the first images of the landing of the most sophisticated spacecraft Curiosity on Mars that went viral on August 6. The 32-year-old NASA flight director Bobak Ferdowsi also became the new internet celebrity as the earth-made rover made it to the other planet. Dubbed the "NASA Mohawk Guy," Ferdowsi quickly caught the attention of viewers witnessing the NASA landing as images of his patriotic hairdo -- a blue and red mohawk with yellow stars on the side of his head -- and pearly white smile immediately circulated on social networks such as Twitter, Facebook and Reddit.

Read more on the Sydney Morning Herald.