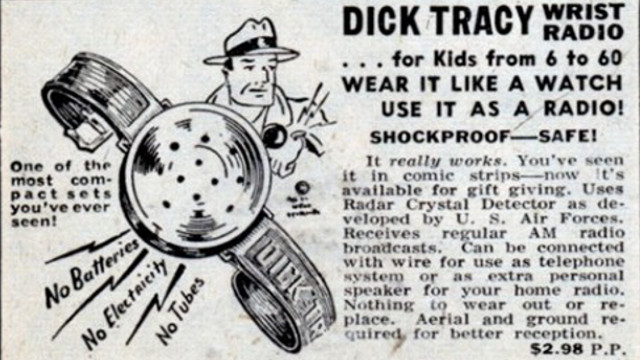 APPLE WATCH? Dick Tracy's radio watch may be getting a 21st century Apple upgrade, if some sources are to be believed. Photo from http://pdxretro.com/tag/dick-tracy-wrist-radio-watch/
iPhone, iPod, iPad. What's next? If rumors are true, Apple will raise the curtains on the latest addition to the i-family next year -- the iWatch. The tech giant and Intel are said to be secretly developing a smart watch with a 1.5-inch touch screen that can connect to any iOS device. Apple fans are watching out for further details.

Read full story on Rappler.