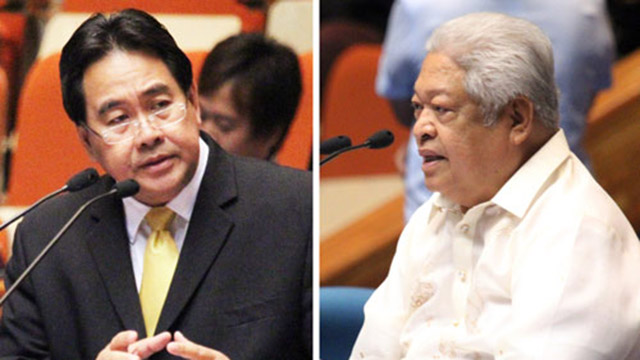 SHOWDOWN CONTINUES. Cagayan Rep Rufus Rodriguez and Albay Rep Edcel Lagman lead opponents and proponents of the RH Bill during the period of amendments. File photo from the House Representatives
The period of amendments for the Reproductive Health (RH) Bill failed to move beyond the second page after a second day of deliberations on December 4. But despite the impasse, votes indicated that pro-RH solons maintain the numbers to pass the controversial measure. During Day 2 this week of discussions, anti-RH bill legislators continued to introduce "killer amendments" aimed at diluting the essence of the bill, but RH proponents had the numbers to block the amendments.

Read more on Rappler.