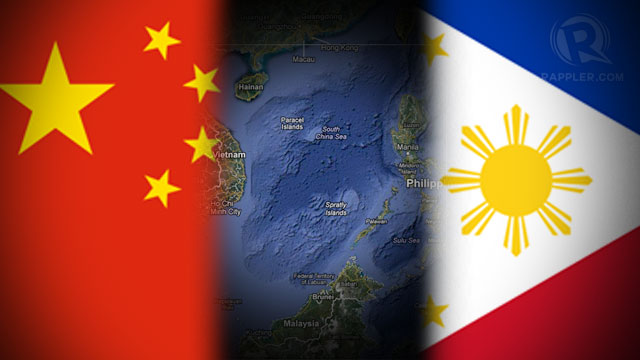 DISPUTED AREA. China claims virtually all of the West Philippine Sea even within the 200-nautical-mile Philippine Exclusive Economic Zone. Graphic by Bardo Wu
China formally rejected the arbitral proceedings initiated by the Philippines to resolve its territorial dispute over the West Philippine Sea (South China Sea). In its diplomatic communication, China "reiterated its often stated position that it has indisputable sovereignty over the entire South China Sea encompassed by its 9-dash line claim." The DFA called this claim "excessive" adding that it was a core issue of the Philippines' arbitration case against China. The department stressed that "China's action will not interfere with the process of Arbitration initiated by the Philippines," and that a 5-member arbitration panel will be formed, "with or without China."

Read more on Rappler.