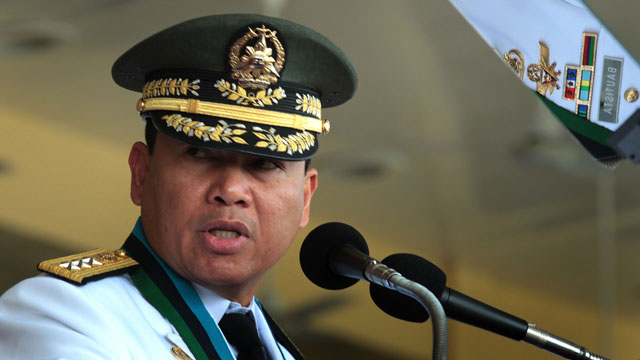 Lt. Gen. Emmanuel Bautista
Lt. Gen. Emmanuel Bautista, grew up in the military. The Army camp in Sulu is named after his father, the late Brig. Gen. Teodulfo Bautista, who was killed by members of the Moro National Liberation Front in 1977 after he chose to meet with them - unarmed - to discuss a possible ceasefire. His son, the architect of the IPSP, the Philippines' wholistic government approach to security issues, is now the new Chief of Staff of the Armed Forces of the Philippines. Lt. Gen. Bautista's ideas revolve around a hearts and minds approach to counterterrorism and security, relying heavily on a bayanihan spirit. In his first speech as AFP chief, he called on the people for help and highlighted the military's role in disasters, saying "the effects of climate change have been more adverse than armed conflict."

Read more on Rappler.