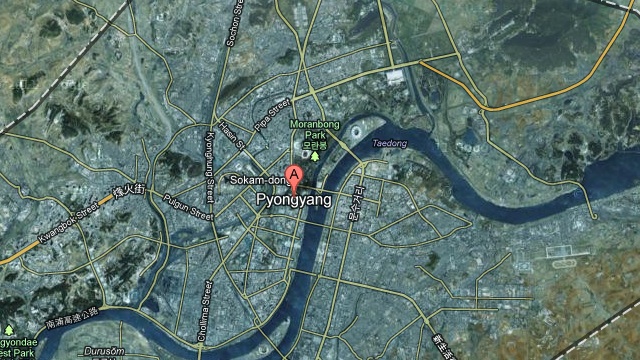 A satellite view of Pyongyang, North Korea, on Google Maps. Image courtesy of Google.
Weeks after its chairman's, Google CEO Eric Schmidt, visit to North Korea, Google rolled out a detailed Google Maps of the isolated state which includes label for some of its remote and infamous gulags. According to Senior Product Manager for Google Map Maker Jayanth Mysore the North Korea section had been completed with the help of a "community of citizen cartographers" working over a period of several years. Mysore believes the maps are especially important to South Korean citizens who still have family there. With the two countries still technically at war, decent maps of the North are almost impossible to come by in South Korea. Ironically, the people least able to benefit from the Google publication are the North Koreans themselves, who live in one of the most isolated and highly censored societies on the planet. The North has a domestic Intranet, but it is cut off from the rest of the world, allowing its very limited number of users to exchange state-approved information and little more.

Read more about the detailed map of North Korea on Rappler.