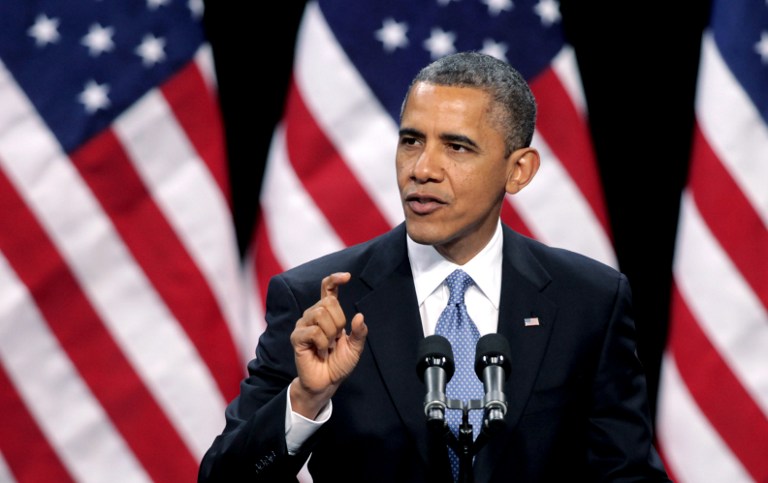 U.S. President Barack Obama delivers his address on immigration reform at Del Sol High School on January 29, 2013 in Las Vegas, Nevada. John Gurzinski/Getty Images/AFP
US President Barack Obama said Tuesday, January 29, that long-sought reforms to a "broken" immigration system were within America's grasp, seeking to lock in rare momentum towards a major cross-party compromise. Speaking at a point in history when Republicans want to thwart Democratic primacy among Hispanic voters, for whom immigration is a key issue Obama said, "I believe we are finally at a moment where comprehensive reform is within our grasp." Obama's immigration plan would nudge 11 million illegal immigrants slowly towards citizenship within stronger US borders and let prized foreign students stay on after graduation to boost the US economy.

Read more about the US immigration reform on Rappler and Boston.