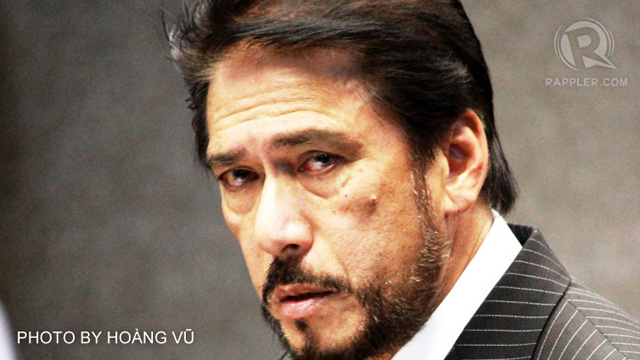 ETHICS CASE. Senate Majority Leader Vicente Sotto III is the subject of an ethics case that academics will file against him on Tuesday for plagiarism. File photo
At least 30 faculty members of the University of the Philippines, Ateneo de Manila, and De La Salle will be filing an ethics complaint on Tuesday, November 13, against Senate Majority Leader Vicente "Tito" Sotto. Complainant and RH advocate Leloy Claudio of the Ateneo Political Science department said a letter from Kerry Kennedy, the daughter of the late US Sen Robert Kennedy, is "the most damning evidence" they have against Sotto. The case will be filed before the Senate Ethics and Privileges Committee. Kerry Kennedy, president of the Robert F Kennedy Center for Justice and Human Rights, said Sotto's use of her father's 1966 Day of Affirmation speech is a clear case of plagiarism and urged him to "apologize for his unethical, unsanctioned theft." Sotto had previously said it was not plagiarism because he merely translated quotes into Tagalog.

Read the full story on Rappler.