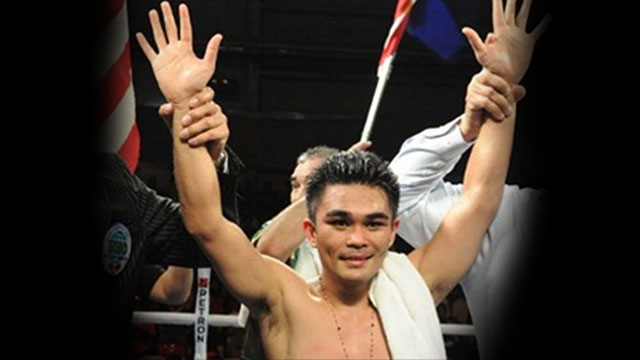 VICTORIOUS. Philippine boxer Brian "Hawaiian Punch" Viloria beat Mexican Hernan "Tyson" Marquez on Sunday, November 17. Photo by AFP
Brian Viloria bagged the biggest win of his career when he stopped Mexican challenger Hernan "Tyson" Marquez in the 10th round of their match on Saturday, November 17. Viloria won the WBO and WBA Flyweight titles after Marquez's chief trainer Robert Garcia threw in the towel in Round 10. This came after Round 5 where intense action almost turned the tide against Viloria who had been outboxing and outworking Marquez. Taking a left hook on his temple, Viloria looked wobbly until he unleashed punches that downed Marquez. It was not until Round 10 that Viloria threw a huge right hand that sent his opponent against the canvas. The flurry of punches that followed wrapped up Viloria's victory.

Read the full story on Rappler.