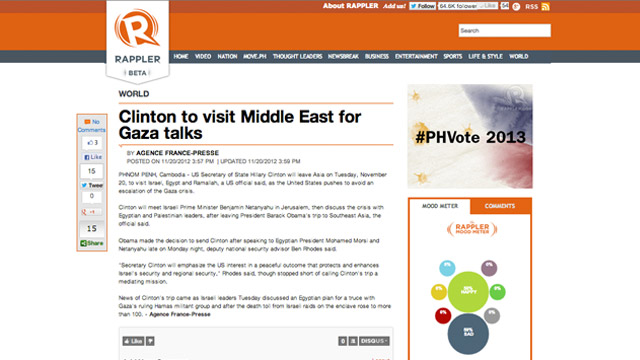 Israel has yet to confirm a ceasefire after days of fighting Gaza's ruling Hamas militant group, but Economist reported that Egypt has brokered the ceasefire and Israel has plans to put ground invasion on hold. Diplomatic efforts are intensifying with UN Secretary General Ban Ki-moon and US State Secretary Hilary Clinton arriving in Israel to discuss the crisis with regional leaders. Over 100 have died from the Israeli raids in recent days. The challenge is to translate any agreement into something more lasting, the Economist noted.

Read more on Rappler.
View Economist's infograph on the ongoing Gaza conflict in numbers.