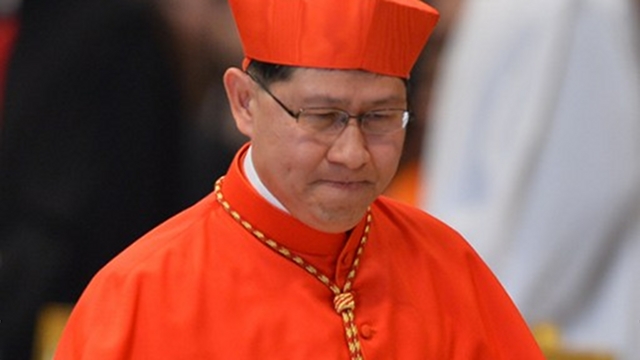 TEARY EYED. Luis Antonio Cardinal Tagle is in tears after Pope Benedict XVI, his mentor, officially made him a cardinal on Saturday. Photo from AFP
55-year-old Luis Antonio Tagle, Archbishop of Manila, was officially named cardinal Saturday evening, November 24. Pope Benedict XVI, made him a cardinal along with 5 other non-Europeans in hour-long rites at the Vatican. Now Prince of the Cathoic Church, Tagle will serve as counselor to his mentor, then Cardinal Joseph Ratzinger. In the event of the Pope's death or resignation, Tagle will be among 120 cardinals who can vote for a successor. In October, after Benedict XVI named him cardinal, Tagle said he was "terrified" by the magnitude of his task as cardinal. Tagle cried on the day he officially became cardinal. Described by foreign journalists as a potential papal contender himself, he is expected to wield tremendous influence among the world's 1.2 billion Catholics.

Read the full story on Rappler.