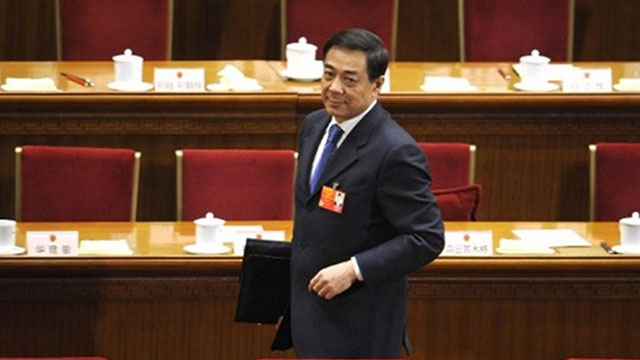 Disgraced Chinese politician Bo Xilai was formally expelled from the Communist Party Sunday, November 4, a few days before a once-a-decade power handover. Xinhua news agency said the Central Committee endorsed a decision by the Political Bureau made last September 28 to expel Bo. This paves the way for his facing a criminal trial. Former party boss of Chongqing, Bo was once seen as a candidate for promotion to the party's top echelons. Xinhua had previously reported he would "face justice" for alleged abuse of power, taking "massive" bribes and having inappropriate sexual relations. In October, Bo was expelled from parliament and stripped of his legal immunity. The controversy also revealed rifts within the Communist Party as Bo was said to have influential patrons and a wide following among left-leaning members.

Read the full story on Rappler.

More details are available in the New York Times.