#TalkThursday: Overseas voting
US-based lawyer Rodel Rodis talks about the importance of the votes of overseas Filipinos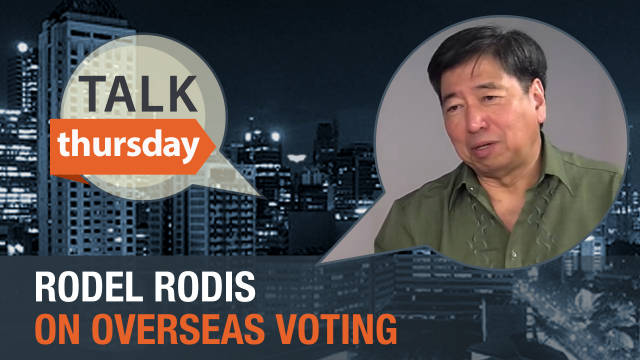 MANILA, Philippines - How important is the vote of overseas Filipinos in the May 2013 elections?
Rappler talks to San Francisco-based lawyer and president of US Pinoys for good governance Rodel Rodis.
- Rappler.com
RAPPLER MOOD METER
Thank you for voting
Would you like to share your vote?
---
back
---
Would you like to share your vote?
How does this story
make you feel?
The Social Good Summit is an annual, global event that brings together movers and shakers to discuss how technology and social media can be used for social good. For 2013, the summit focused on how to use social media to help prepare for, respond to and minimize the impact of disasters. Listed below are key content from the summit:
Speakers at the Summit
What is Project Agos?
Video Reports from the Summit
Social Good Summit in New York