'She's as brave as you get,' George Clooney says as he honors Maria Ressa during an interview about the Albie Awards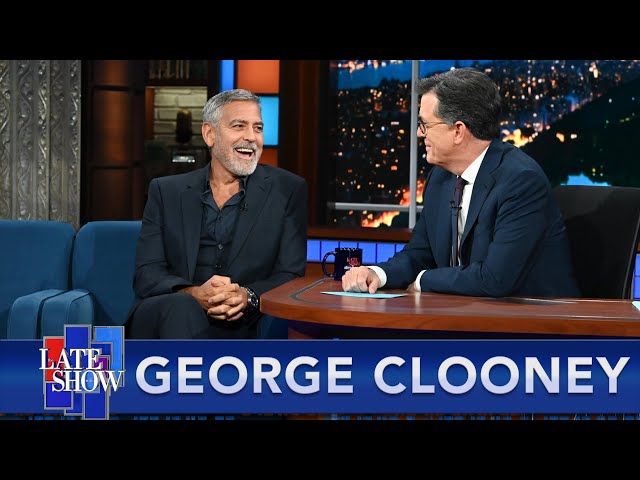 Actor and philanthropist George Clooney went on The Late Show with Stephen Colbert on Thursday, September 29, to discuss the inaugural Albie Awards of the Clooney Foundation for Justice.
During his talk with Colbert, Clooney went on to praise Rappler CEO and Nobel laureate Maria Ressa for her work in the Philippines, saying: "She's as brave as you get…. Basically she's standing up for telling the truth in the Philippines when the government oftentimes is complicated."
Ressa would be one of the recipients of the Albie Awards later that evening.
The Albie Awards, named after South African Justice Albie Sachs who is known widely for his commitment to ending apartheid in his country, honors "courageous defenders of justice" whose jobs place them at risk. – Rappler.com