2
How to use the DOH's Hospital Advisor tool

(Note: The following is a press release from the Department of Health)
MANILA, Philippines – The Department of Health (DOH) recently launched the Hospital Advisor website together with the UK Government through British Embassy Manila.
Hospital Advisor is an online platform designed to help the DOH, hospitals, health professionals, and patients collaborate to achieve better health outcomes for all Filipinos. It is one of the strategies of the DOH to improve and strengthen the quality of healthcare service in the country.
Through this "Facebook for hospitals," local hospitals can create their own profiles to feature their services. In turn, patients can post comments, reviews, questions, and give recommendations about these institutions. Similar to how businesses use the social networking site, Hospital Advisor is a way for hospitals to respond to people's comments and queries directly.
One of the key features of Hospital Advisor is the option to rate your health care facility (READ: Know your hospital: A guide to getting the best care). This allows patients to search for and rate a hospital on a 5-star scale based on their satisfaction with the services.

The DOH has come up with 5 criteria to use when rating a hospital:
Is it a safe and comfortable facility?
Safety and comfort of the patients should always be a top priority for a hospital. Cleanliness, a properly working equipment, adequate water source, sufficient lighting, and proper ventilation are some things to look out for.
Are the staff efficient and compassionate?
Licensed and competent health care professionals are must-haves of a good hospital. Aside from genuine concern for patients and skill in performing procedures, hospital staff also need to be able to provide patients and their families with enough knowledge and options to help them make informed choices.
Does the hospital provide everything you need?
Quality and availability of equipment and materials should also be considered. Ideally, a hospital should provide its patients with all the services they need during their stay. This will save them from having to go back and forth between different places just to meet their health needs.
Does the hospital offer good value for money?
Assess the hospital's fees for professional services and hospital services. Cost of services should be equitable, reasonable and within a patient's means. The hospital must also allow the use of benefits from PhilHealth and other health insurance providers.
Do you receive genuine and holistic care?
Genuine and holistic care includes the ff: if the hospital attends to needs and concerns immediately without any judgment or bias, respects an individual's rights as a patient, and protects their dignity and privacy.
If a hospital satisfactorily meets all 5 criteria, then it deserves the best rating.
Try out the service at http://hospitaladvisor.doh.gov.ph. – Rappler.com
---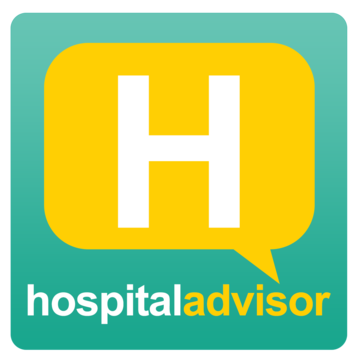 Hospital Advisor aims to bridge the gap between the Department of Health, the hospitals, the healthcare professionals, and the patients to provide a seamless experience in the prevention, treatment, and curing of illnesses. One of the goals of this innovation is to empower the people in making better and informed health choices to achieve better health outcomes for every Filipino.