See how Lee complements Labrusca's urban lifestyle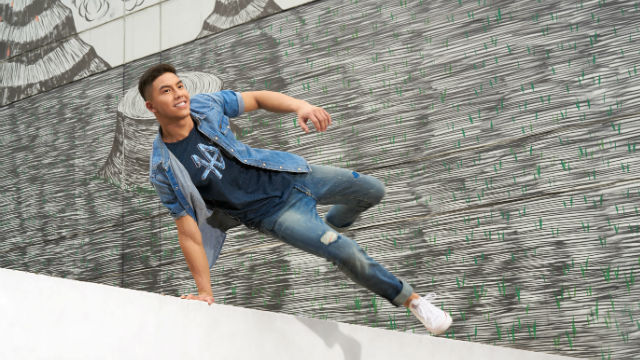 [Editor's note: The following is a press release from Lee.]
For rising star Tony Labrusca, living the urban lifestyle means adapting to constant changes in perspective and style. As an actor-singer who juggles his showbiz gigs with gymnastics and pole dancing, Tony makes sure that whatever he wears brings comfort, freedom and style. 
This is why Tony Labrusca moves with Lee, which touts a brand-new philosophy for 2018. Move Your Lee. It's a challenge that inspires life in motion and in style.
Now what do Lee and Tony have in common?
Like Lee, Tony Labrusca likes to break boundaries. Born in the United States but spending most of his life in Canada, Tony eventually found himself pursuing a career in Philippine entertainment. Although his parents had earlier gained a foothold in local showbiz, Tony prefers to traverse the mercurial world of entertainment—on his own.
For its part, Lee inspires the exploration of opportunities in a thriving urban landscape. Lee moves with people like Tony, delivering a well-rounded wardrobe for those who strive for passion in life, creating spontaneous experiences and moments, and living a lifetime in a day.
"With extensive social connections, we are more informed about the world at large and have more freedom to identify ourselves and make our voices heard. Being part of Move Your Lee means boldly embracing changes and capturing different moments in a fashionable manner and a joyful attitude," says Tony.
During his stint in ABS-CBN's hit action-drama series "La Luna Sangre," Tony Labrusca put his excellent skills in gymnastics to use in fight scenes—not to mention his agility and dexterity from pole dancing. Fortunately for Tony and people like him, Lee propels freedom of movement to explore and create unexpected moments as they go, making every day count.
Urban Riders: For the Lords of the Road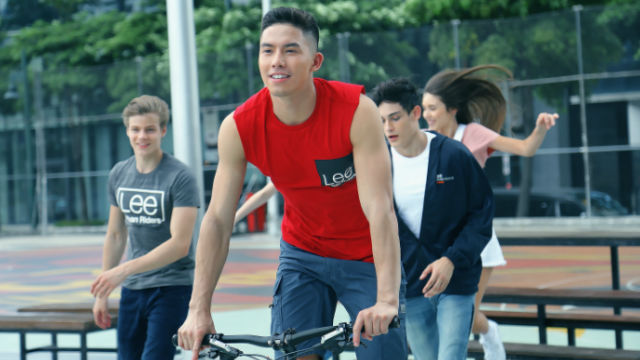 Lee offers all the fashion pieces one needs to create different identities or moments in very busy routines. To cope with such challenges, Lee kicks in with a positive, in-the-moment spirit by offering style and comfort for every occasion. 
Defined by both design and functionality, Lee's Urban Riders collection is inspired by modern cyclists around the world who believe riding is an art and the road is their canvas.
Fabricated with Dual-Weather Denim from Coolmax, Urban Riders allow unrestricted movement in the summer or on rainy days, cooling or insulating the body when needed. Crafted with L-shaped belt loops and stitched with unique trims and patterns, the jeans let them straddle their bikes for long stretches of time—in utmost comfort. A code among Lee enthusiasts, Urban Riders' 6-dot imprint conveys street sophistication. Its breathability and Evaporative Cooling technology keep one feeling fresh all day. 
101+ : Modernized heritage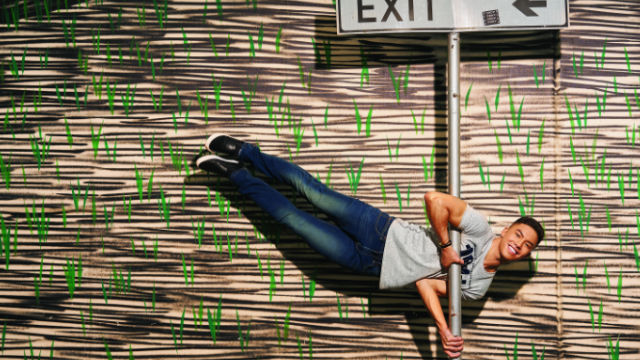 Lee's 101+ caters to all denim connoisseurs and is designed for the modern gentleman. With every stitch woven with true blue legacy, this handcrafted celebratory revamp of Lee's premium 101 jeans is a true work of art, grabbing your attention at first glance because it simply stands out. On closer look, you'll find   subtly added features that make it special—the coin pocket rivet specially mentions its commemorative jeans; the Hair-on-Hide label is its most distinguishing feature; the '+' stitching on the back pockets forms the 101+ signature; and the custom zipper is marked with a '+' style to form the 101+ signature.   
The '+' in 101+ represents a host of upgrades across all levels: unique trims, selvedge fabric that resists unravelling at the edges, special buttons, zippers, anniversary labels, and a hidden message that is never repeated on another pair of Lee jeans. All these elevate the jeans into another sphere of attitude.    
A resounding culmination of Lee's 127 inimitable years, Lee 101+ is its dyed-in-the-denim legacy. A remaster of Lee's archetypal 101 collection, it combines upgrades in craft with a command of fabric that only Lee can boast of.
Without doubt, Lee 101+ is a legend that is coming into its own.