Today's speakers included BBDO Singapore Chief Creative Officer Tay Guan Hin and renowned entrepreneur Seth Godin
[Editor's Note: The 5-day DigiCon OMNI 2020 comes to a close. The main theme for today was "Vision and Change," and at the heart of it was the importance of empathy. Below is their press release.]
With four blockbuster days in the rearview mirror, the Internet and Mobile Marketing Association of the Philippines' (IMMAP) Digicon Omni 2020 event entered its fifth and final day with all cylinders firing. With nearly 2000 marketing practitioners in virtual attendance, the online conference delivered learnings, insights, and best practices from some of the top minds from a variety of industries.
One of those minds belonged to Omnicom Media Group APAC CEO Stephen Li, who kept things casual in a fireside chat on the future of media. "It's easy to blame COVID, but really, 2020 is the first time we're living globally," he told the moderator, when asked about the theme of the day, "Vision and Change".
"I don't think we've ever been in an age with as much catalytic change as we are now, but that's natural, continued Li. "If we didn't change, if we didn't evolve, we wouldn't be where we are today."
According to Li, the direction of the media industry would be determined by brands' ability to empathize with their consumers.
"Empathy. There isn't a crystal ball. We're all trying really hard together. that ability to be empathetic, both to consumers and to client marketers who are struggling with what tomorrow might look like, that's the word of the year. At this point, empathy is more important than profitability."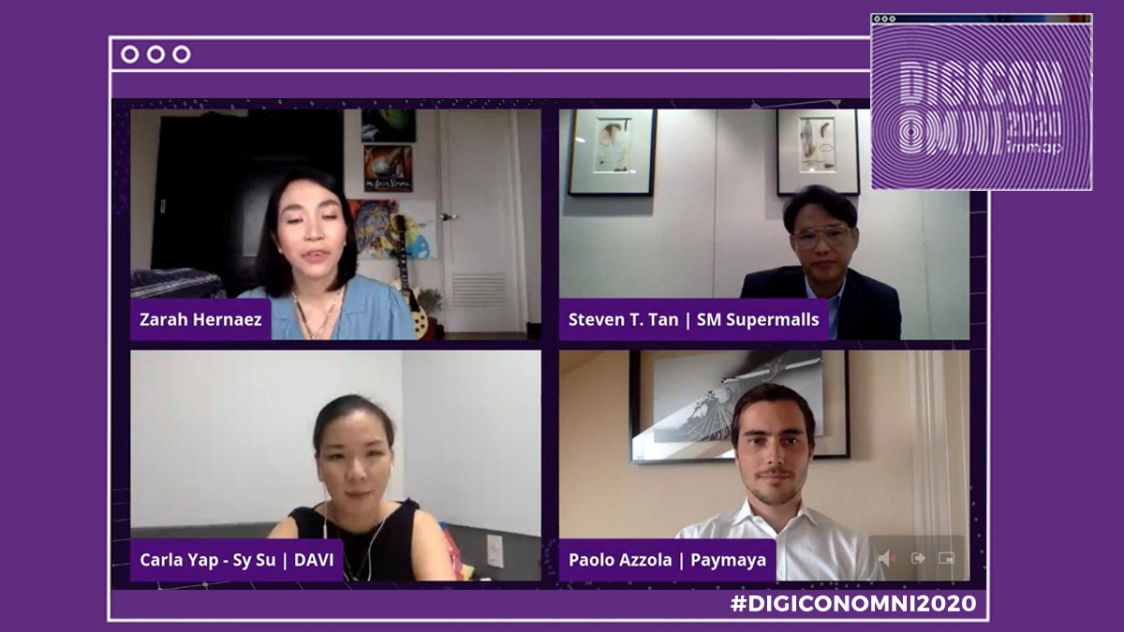 Taking a more ground-level approach, one of the afternoon's notable roundtable sessions included retail mainstays weighing in on the future of their businesses. For the most part, they acknowledged that the changes, the pivots to digital happening all around in the age of pandemic are merely sped-up versions of processes that were already in the works before the global lockdown.
"What we see in our malls, digital payments and online shopping, those have accelerated," shared SM Supermalls President Steven Tan. "The pandemic has really fast-tracked all our plans – our two-year year plan became two months," he said. "Mall delivery, Viber community. Sometimes, when something uncomfortable happens, it forces you to do more. That's been our experience."
Tan's sentiments were supported by Paymaya COO Paolo Azzola, who said, "Consumers now are spending four times more than the same time last year – at the same time, enterprises engaging in digital payments have begun to do so. Lots of change, a lot of positive changes in terms of cashless payments, and we look forward to the future."
While everyone may be locked down, Tan reminded the audience, "Why we shop hasn't changed. What's changed is how we shop, where we shop, and when we shop. Keep that in mind when pivoting."
The digital revolution taking place has been good for small businesses willing to take risks, said Azzola. "There's never been a better time to be an SME in the Philippines than today," said Azzola. "You're able to set up your business in ways that five years ago, would have been impossible. And if SMEs can do it, so can the bigger ones."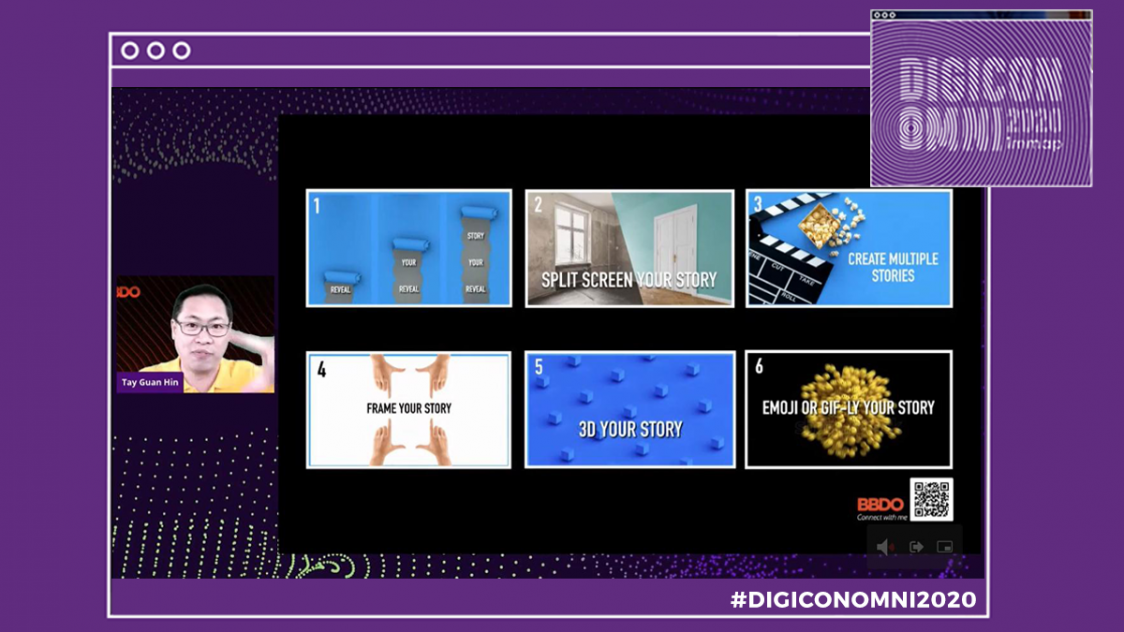 While brick-and-mortar business-fronts were moving to the digital space, brands that were already online have been making their own evolutions to get consumers' attention, as revealed in BBDO Singapore CCO Tay Guan Hin's talk, where he showed the myriad ways to make stories compelling in n increasingly crowded mobile media landscape.
The final session was a closing keynote by American author and former dot com business executive Seth Godin, who set the tone by stating upfront, "Marketing and advertising are not the same thing. They are different."
To preface his talk, he shared the example of small eateries he encountered on his drive from New York to Canada. What would make some people stop at one outlet, over the other?
"They're doing well, not because of digital, but because they do work that matters for people who care.
"(Back in the day,) with one ad, you could reach millions and millions of people. You could make average stuff for average people. But you can't do that anymore. Lots of people are watching lots of channels. There is no homepage for the internet, and you can't reach everyone. Don't even try. Pay extra for specificity."
Godin pointed out that the key for brands wasn't in trying to cater to the largest possible audience, but to be specific about who they wanted to reach; In order to "light that audience" one had to first be exceptional FOR that audience. If one could do that, Godin said, the network effect would then take over.
"If there isn't a conversation going on about the thing you made, you're invisible. You want to be a brand that makes people go, 'It works better if my friends have one, too. Think of Zoom, think of Facebook, or even a fax machine. None of those things would matter if you didn't have anyone to share them with."
But reaching the audience would be meaningless if one didn't have a strong brand identity to bring forward, as people's time is now too precious to just get their attention without a compelling story for them to engage with.
"Tell a story, and engage the population in a way they want you to talk to them," said Godin. The way to do this was through practical empathy. "Empathy – practical empathy is the only way to do marketing to the person you are seeking to buy what you serve – they don't know what you know – They need you to go to them."
It wasn't enough, for example, to have a cool logo if nobody knew what your brand stands for. "Don't argue about your logo. Your log doesn't matter. Your brand is the shorthand you have, the promos you make. Most people don't have a brand – they have a logo. Nike has a brand and a logo. If Hyatt brought out a brand of sneakers, would we know what it was about? Probably not. But what if Nike came out with a hotel? We'd know what that would be about.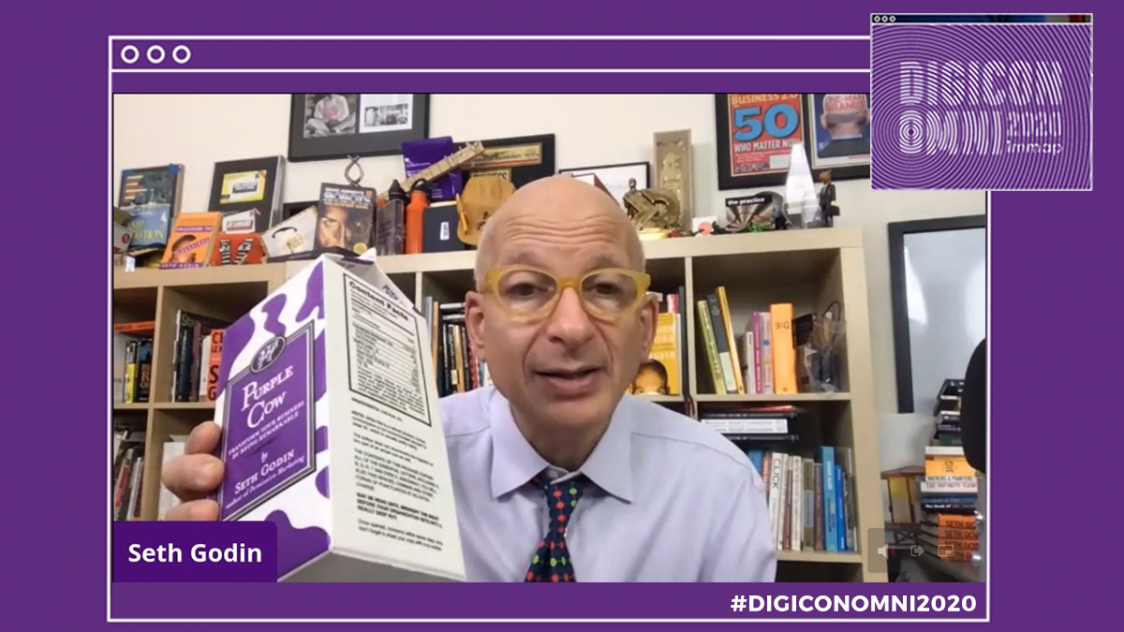 Only when all of these criteria had been met could a business or its brands be a success, and this could only happen if marketers were willing to take a chance and try something brave. "Bravery," said Godin, "is standing for something that isn't for everyone."
"Think about it," said Godin. "When stepping off a plane in Tokyo or Manila, There's nothing about the dirt or the air that makes places different – they're different because of people like us doing things like this. Who gets to decide? You do! That is marketing. Marketing is the act of saying, 'I made this, it's for you – not for them". Shun the non-believers." – Rappler.com
DigiCon OMNI is brought to us by Eventscape Manila x Echo Channel, Smart, PMFTC, Spotify, Manulife, PayMaya, Facebook, WeTV and iflix, McDonald's, and Metrobank.
Official event partners are Digimind, CDM, MullenLowe Philippines, OMG Philippines, Kickstart, Sterling Chatbot Tech Philippines Corporation, and FutureProof.
And special thanks to Rappler, CNN Philippines, Manila Bulletin, The Philippine Star, and the Inquirer Group.