You can now cash in via a linked bank account as well as InstaPay and PESONet fund transfer networks
Editor's note: GCash remains committed to expand and ensure quality services that are accessible to as many Filipinos as possible. Below is their press release.
The importance of digital transactions during a pandemic cannot be denied. These digital transactions – be it for remittance, bills payment, online deliveries, groceries, or buying medicine, food, allowance, and the like – have been very crucial for every Filipino. GCash, the leading mobile wallet in the country today, remains true to its mission of providing financial access for all, especially during this health crisis. It aims to provide services leveraged on its extensive digital ecosystem present across the country to Filipinos every day.
To enable these various transactions, GCash has established key partnerships across the country and the globe for users to cash in to their GCash wallets.
Cashing in can be done easily online and for free in the GCash app via a linked BPI or UnionBank account. For clients of other banks, users have the option to cash in conveniently from their bank apps via the InstaPay and PESONet fund transfer networks.
GCash continues to expand its over-the-counter network as well for its unbanked users. From the 17,000 cash in doors in 2019, GCash has expanded to what is presently over 40,000 doors. Major partners include the likes of Alfamart, Ministop, Puremart, Puregold, Robinsons Department Store, SM Store, Waltermart, and Southstar Drug, among others.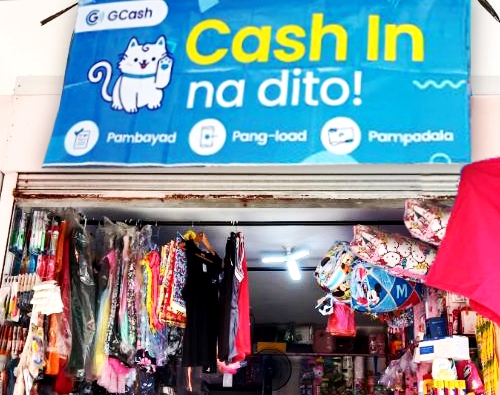 Freelancers and entrepreneurs can easily access funds from their Payoneer and PayPal accounts by linking them to the GCash app. Likewise, Filipinos can now also receive their International Remittances directly in the GCash app, without having to step outside their homes. This is made possible by GCash's growing list of global remittance partners including Western Union, MoneyGram, AlipayHK, Skrill, SBI Remit, Wall Street Exchange, and more.
The mobile wallet and its importance have been highlighted during the series of lockdowns the country has experienced. From basic financial services such as GCash to GCash and inter-bank transfers, bills payments, receiving of remittances, as well as the opening of savings accounts to more sophisticated services such as investments, insurance, and credit, GCash, has enabled these services in order to help Filipinos, both banked and unbanked, cope with these trying times. One can even use the app to shop online, pay for store purchases via QR, and buy products from partners in GLife among others!
With this increased demand, GCash continues to gain traction as it now services over 38 million Filipinos from 20 million in 2019. As the business grows, the GCash team is committed to expand and ensure that the services they bring are top-notch and are accessible to as many Filipinos as possible by forging partnerships with like-minded organizations, businesses, and the government.
"GCash will remain true to its purpose to serve the financially underserved and expand financial services access to all Filipinos from different walks of life. We feel empowered by the overwhelming reception of the market and Filipinos to our platform. We will continue to service all Filipinos through our platform even beyond this pandemic," says Martha Sazon, President and CEO of GCash.
To enjoy the experience, download the GCash App for free today on App Store, Google Play Store, and the Huawei App Gallery. For partnerships, media inquiries, and other synergies, please contact the Corporate Communications Department at chito.maniago@mynt.com. – Rappler.com