An access pass to all of the main events can be purchased at www.missuniverseph.com
Editor's note: JC also tapped Cloud Panda PH to develop Miss Universe Philippines' official website and ticket portal. Below is their press release.
The country's most beautiful women team up with the nation's most dynamic health and wellness company, to bring you one of the most anticipated pageants – the Miss Universe Philippines 2021.
The partnership between Miss Universe Philippines, a beauty pageant and organization that selects the Philippines' official representative to the international and annual Miss Universe competition, and JC, one of the country's leading health and wellness companies, was recently unveiled to bring the much-anticipated beauty competition exclusively, right at the comforts and safety of everyone's home, in HD quality.
The collaboration was warmly welcomed by JC, as the company has been known to be a steady advocate of health ever since its conception and also championing everything that gives pride to the country and to us Filipinos.
"It has always been a national pride to see these beautiful, intelligent and incredibly talented candidates represent their hometowns, showcasing cultures and inspiring people all around the country, that is why we are privileged to be part of this spectacular event and to share this amazing experience to the rest of our kababayan thru JC's Exclusive Access offering to watch the Miss Universe Philippines 2021 pageant," said Jonathan So, JC president and CEO.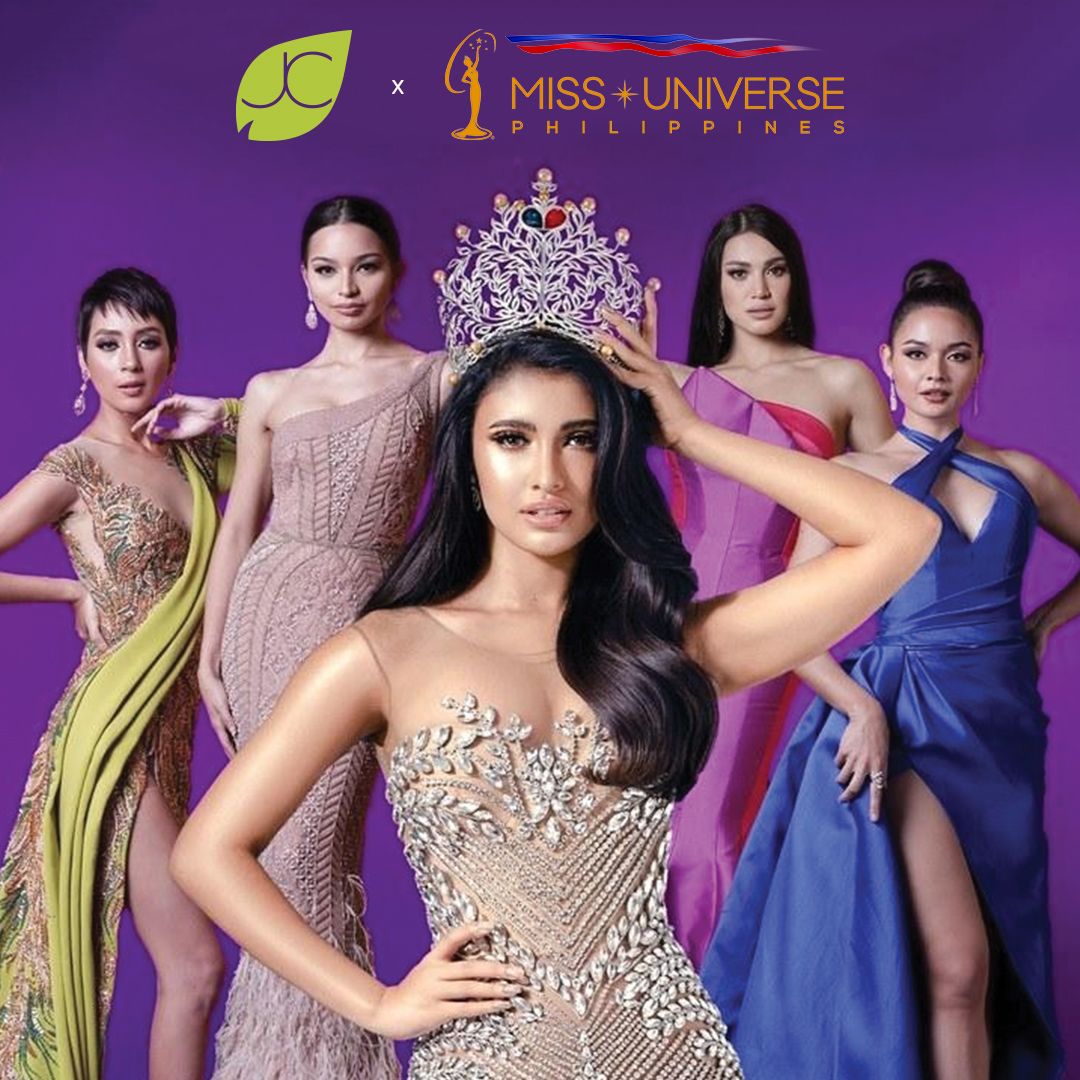 "This incredible affiliation with Miss Universe Philippines and JC is also made possible through Cloud Panda PH, which helped develop the website www.missuniverseph.com, so our kababayan can get the Miss Universe pageant e-ticket that entitles them to all exclusive access to the competition. This is one way to show our support not only to these astonishing candidates but for our country as well especially during these trying times," added Carlito Macadangdang, JC vice president and CFO.
The "all-exclusive access" pass purchased from www.missuniverseph.com includes the pageant's three (3) main events: the preliminary interviews (Q&A), the swimsuit and evening gown competition, and the much-awaited live grand coronation night.
Aside from this exclusive access, those who bought tickets from www.missuniverseph.com who are residing outside the country are also privileged to vote for their favorite candidate, increasing their candidates' chances of getting the title.
www.missuniverseph.com is developed by Cloud Panda PH, an IT solutions company. – Rappler.com