Don't let the affordable price fool you; this is a powerful device built in a premium body
There seems to be a growing trend where famous phone makers enter the laptop space, offering up devices at various price points. Among the newest to join the scene is realme, and we're glad that they did as their first entry into the market is a device that could easily disrupt the line dividing affordability and premium quality.
Their newest offering, the realme Book, is the first-ever laptop that they have created and yet has surpassed many people's expectations. When you look up online reviews about the device, most reviewers describe it as one that is remarkably amazing for its price, and we can't help but agree.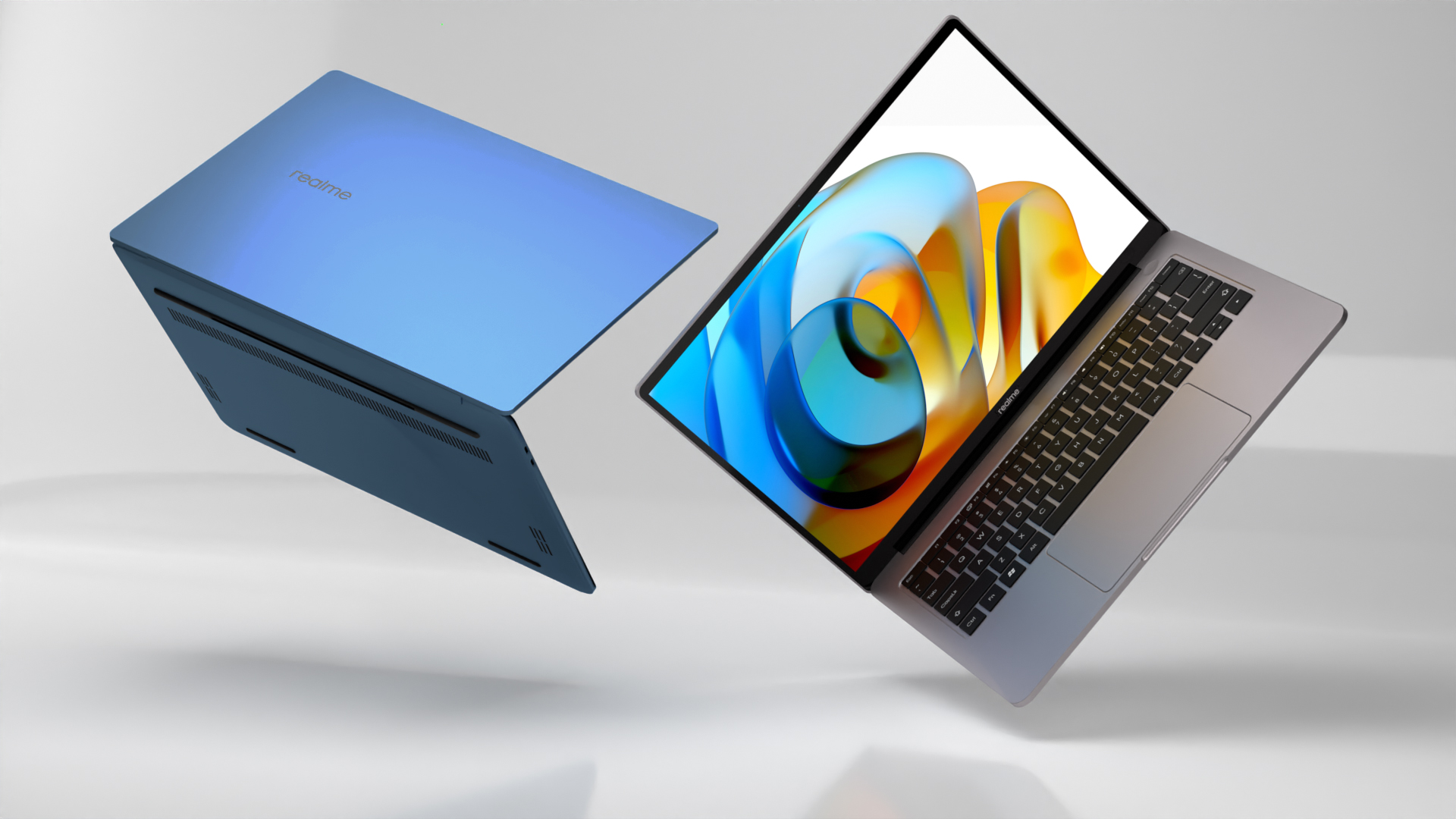 In fact, there are a number of things that surprised us with this device, and we listed them all down below:
The build looks and feels amazing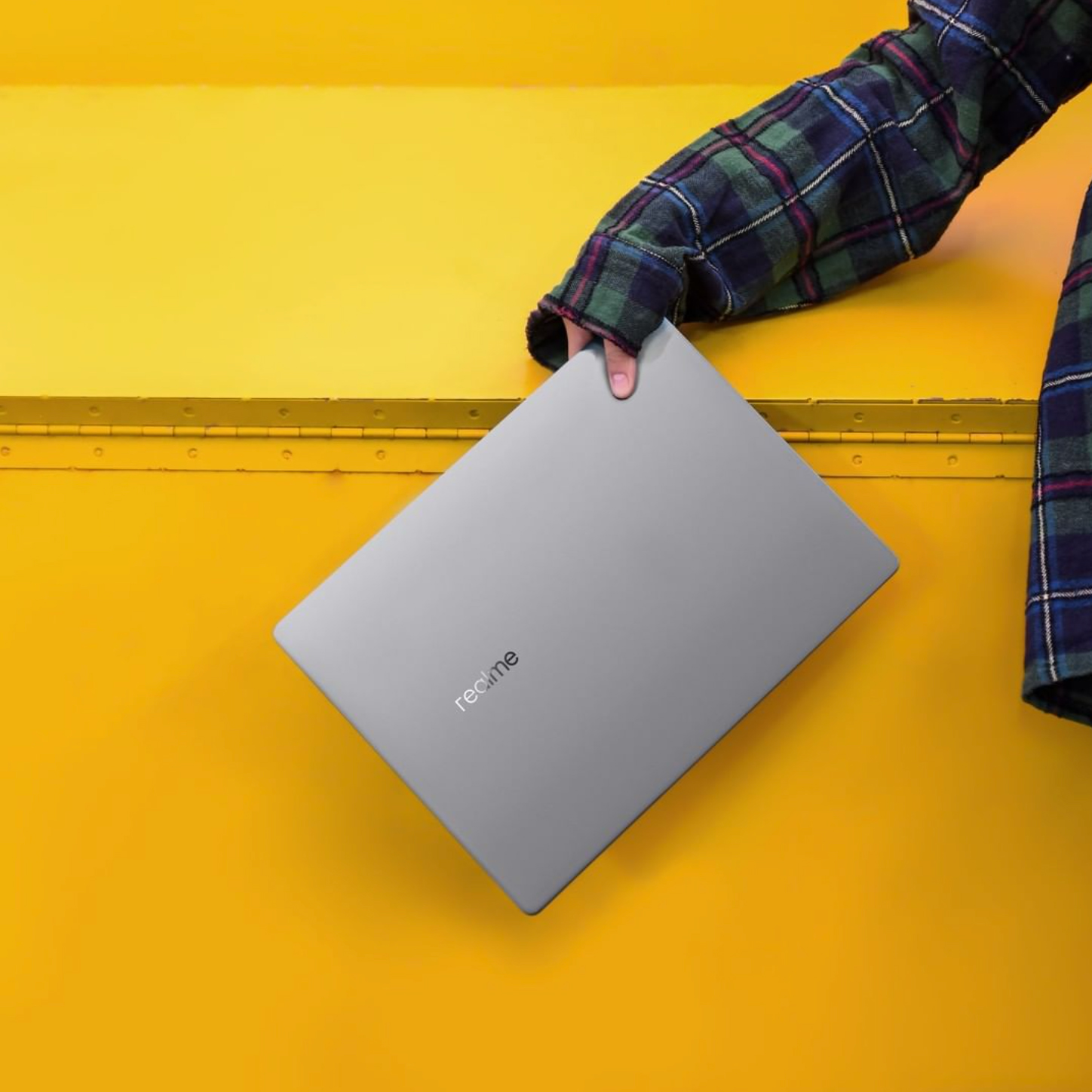 Of course, the thing that catches our attention immediately is the laptop's slim and lightweight form factor. At first glance, you already know that they're going for a certain premium and minimalist vibe, keeping its ports, screen, and keyboard flush into its body. What's quite surprising is how clean and properly polished everything is. There are no rough edges anywhere (even in the insides of the laptop), really letting you know that they paid close attention to the finer details.
Then there's holding the laptop. The decision to go with an aluminum body is something you wouldn't normally see at this price point as most laptop makers would go for plastic to lessen the costs. The realme's exterior, thankfully, is made with aluminum that really feels amazing to touch and hold. This is the kind of device you would want to flaunt when you're in a co-working space or in the office, or a great centerpiece for your desk if you're working from home.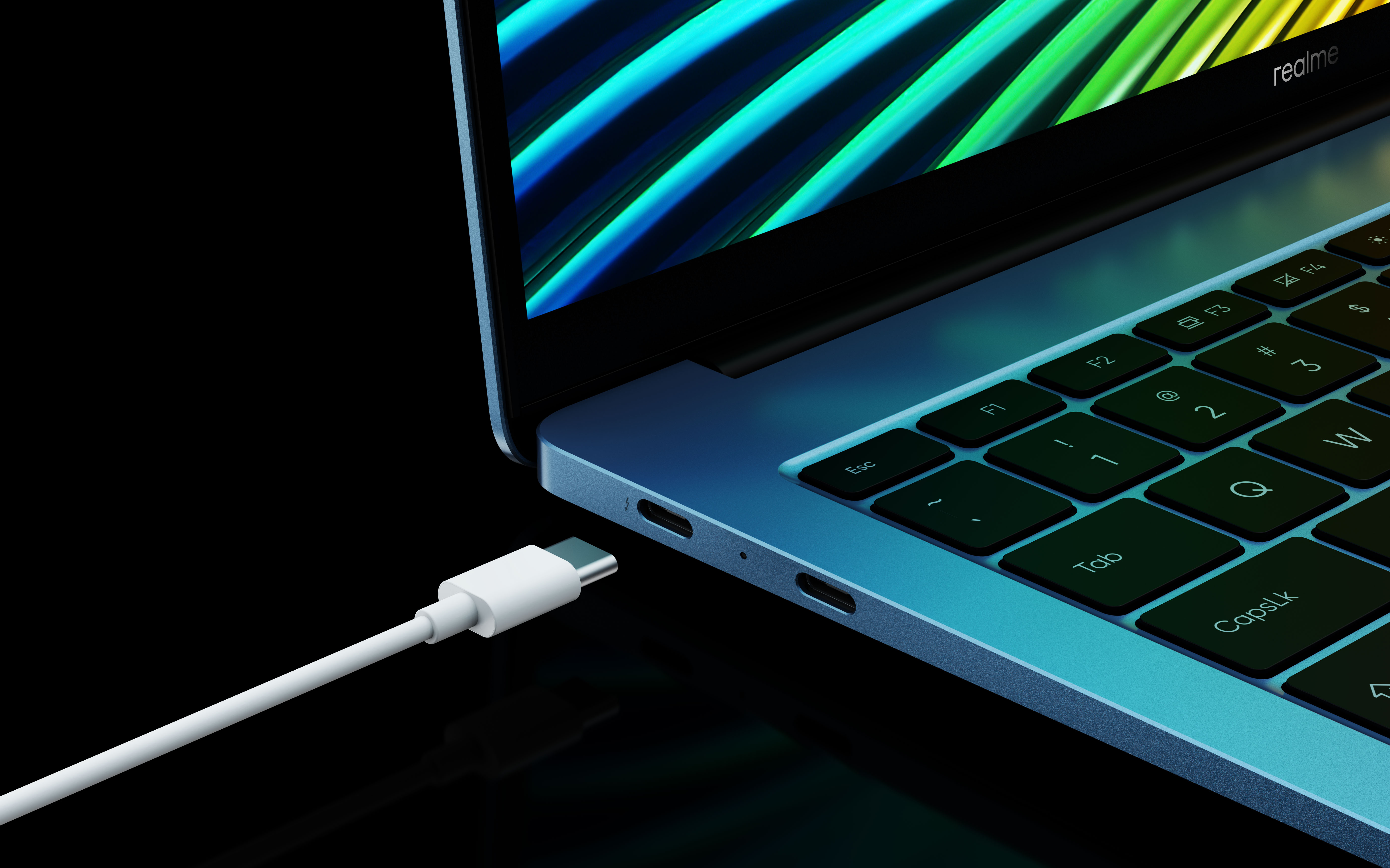 A bonus too is the backlit keyboard which up until now wasn't very common in this price point. The i3 version of the realme Book also comes with two USB-C ports and a USB-A port, and you get an additional Thunderbolt if you opt for the i5 version of the device.
Its 2K full vision screen is great for work, study, and entertainment
Screen quality is another area where laptop makers scrimp on when they're prioritizing productivity, and in some way, realme was able to create a balance between having a good screen and having good internals.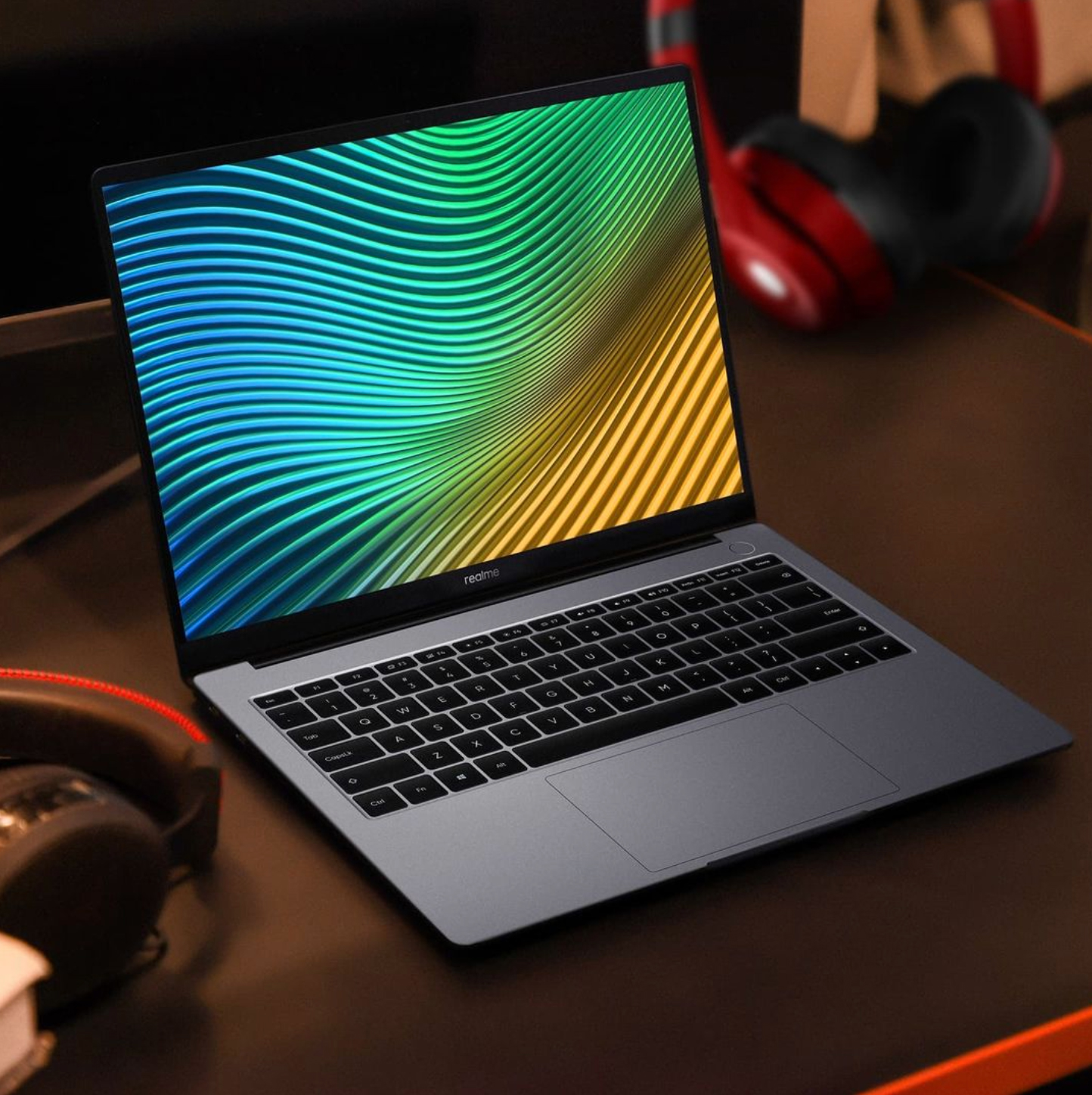 The realme Book features a 2K full vision IPS LCD display that can go as bright as 400 nits, which means it is bright enough for outdoor use. The screen ratio is also 3:2, giving you more vertical real estate than the usual 16:9 or 16:10. This makes working easier especially if you handle a lot of documents or check online content on a regular basis. And of course, it is also good enough for entertainment, whether you're streaming videos or playing games.
We'd also like to point out that the screen is protected by a rubber trim throughout the sides, which is another detail we don't usually see in most laptops.
Its internals can definitely keep up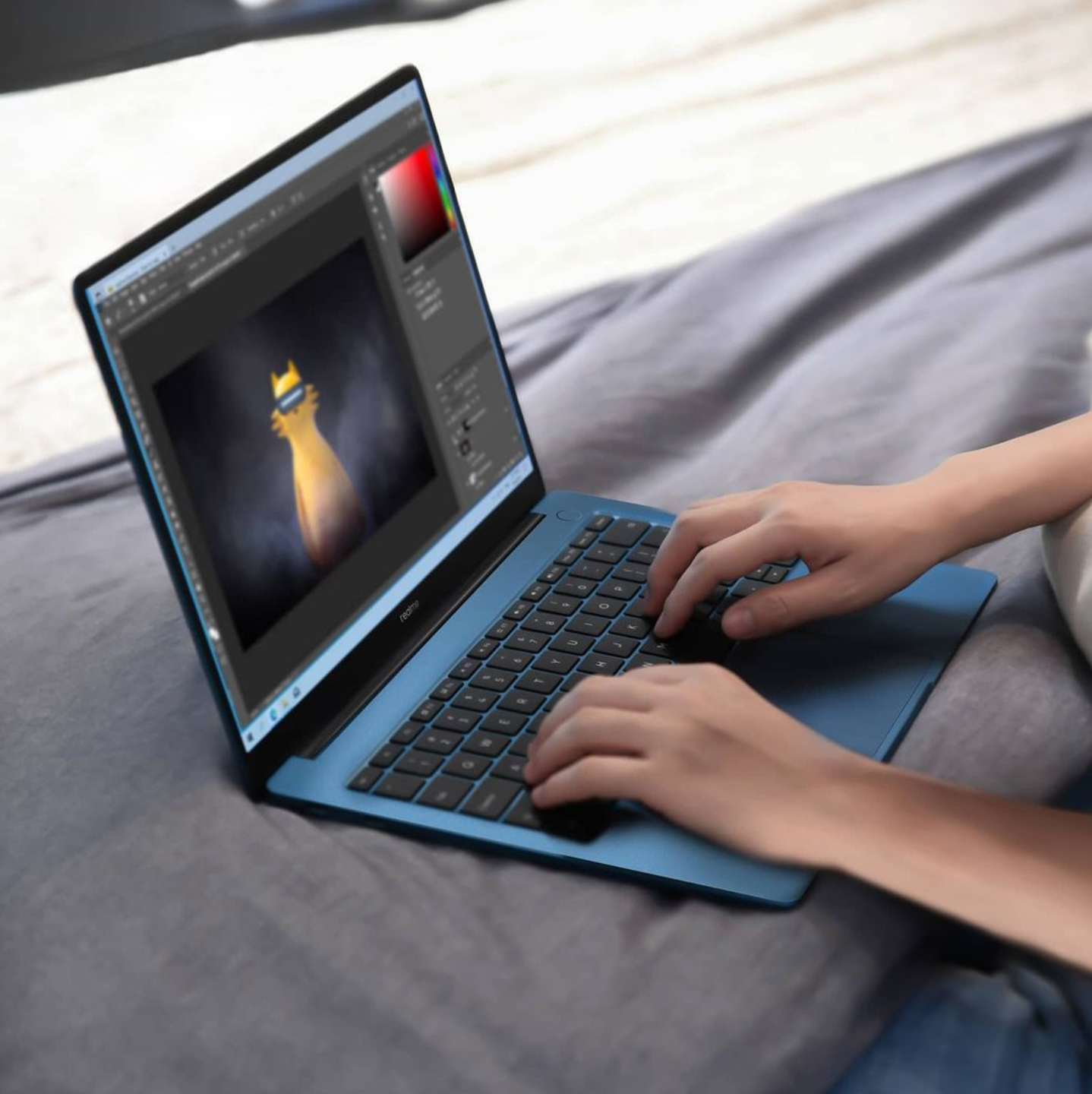 There are two variants for the realme Book. You can opt for either an i3 or an i5 version (both of which are 11th gen Intel Core processors), and the little differences root from there.
The i3 version will come with Intel UHD Graphics and 256 GB SSD storage, plus 8 GB of RAM. Meanwhile, the i5 will have extra boosts thanks to its Intel Iris XE Graphics, 512 GB SSD storage, with also 8 GB RAM.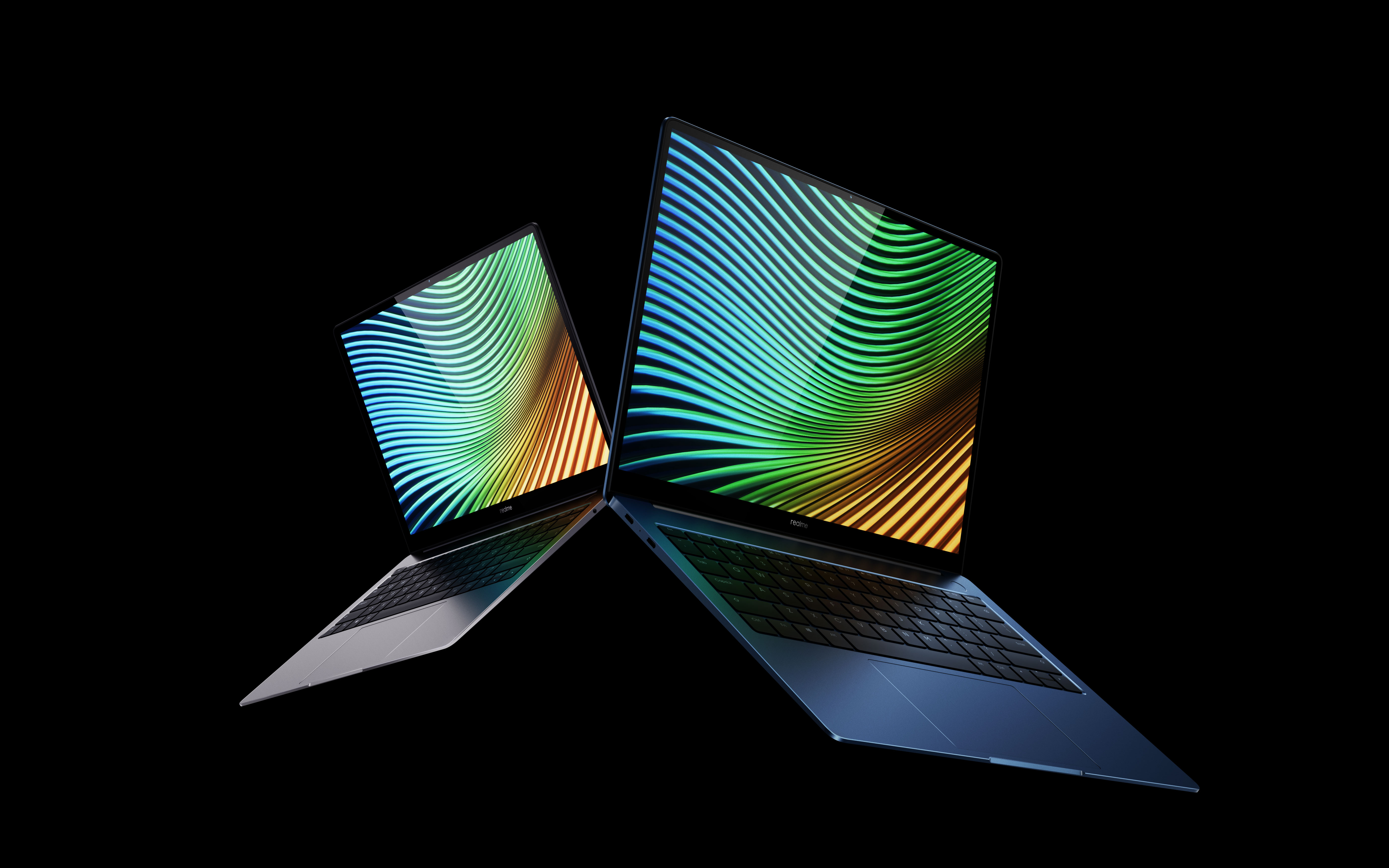 Both sets also feature dual fans to keep the laptop cool while running more complex tasks, and also comes with a powerful battery that gives up to 11 hours of use (depending on usage) and a fast-charging feature that can get you up to 50% of your battery's capacity in under 30 minutes.
Whether you go for the i3 or the i5 version, you won't be disappointed as they can handle work and productivity tools as well as most content creation apps and games. But of course, if you can afford the extra price bump for the i5, we suggest you go for it.
Honorary mentions
There are other details that we found noteworthy enough to mention. First is that the laptop is equipped with Stereo Sound by DTS (Powerful Bass Sound by HARMAN). Secondly, the device comes with a fingerprint reader built into the power button for extra security. The third is that the realme Book has Vocplus AI Noise Cancellation Algorithm, which is great if you do a lot of online video conferencing. And finally, it comes pre-installed with Windows 10 – upgradeable for free to Windows 11.
Who is this built for?
The laptop seems to be built with productivity in mind. It makes for a good contender for multi-faceted individuals who are looking for a device that can keep up with their flexible demands and schedules. Its premium design, as well as light and thin form factor are great if you're always on the go. Its 3:2 screen makes reading documents as well as websites easier, while its internals allows multitasking.
What makes the case for this laptop in our opinion is really how they are able to offer features that you would normally find in higher-priced devices at a more affordable rate.
The realme Book comes in two variants: i3 with an SRP of P37,990; and i5 with an SRP of P47,990, and in two colors: Real Silver and Real Blue. They will be available for pre-order on the realme Official Store on Lazada on September 24, 2021. If you pre-order until September 29, you can get an P8,000 off discount for the i3 variant (P29,990), and a P6,000 off discount for the i5 (P41,990).
It will also be available in all Silicon Valley outlets starting October 1. As an early bird offer, those who purchase via Silicon Valley will get a FREE one-year Microsoft Office 365 subscription, realme laptop bag, and a mouse.
Without a doubt, it really is a stylish and capable device for its price point. Considering this is realme's first-ever entry into the market, the future of affordable premium laptops is indeed bright. – Rappler.com