12
#ClimateActionPH: Here's what will happen if we don't do anything about climate change
MANILA, Philippines – We've all seen photos of polar bears on a piece of ice floating in the Arctic Ocean – they've become the face of climate change. But by now you should've realized it's not just polar bears that will be seriously, even fatally, affected by climate change in the years to come. The rest of the world, too. Some way worse than others.
The Philippines is one of the most vulnerable countries to global warming. This vulnerability is worsened by the fact that we've failed to develop measures that will prepare and protect us from the impact of climate change – at least not as adequately as other countries have.
What does this mean? We're doomed if we don't act now and act collectively. The government, private sector, civil society, and every Filipino for that matter must consciously make and improve efforts to better prepare for climate change. Our actions must focus on adapting to its effects and reducing our greenhouse gas emissions.
We can't do business as usual. Otherwise, the consequences will be costly. Let's look at what will happen if we choose to do nothing. – Rappler.com
1. Rains in Luzon and Visayas will be heavier, and the dry season in Mindanao will be longer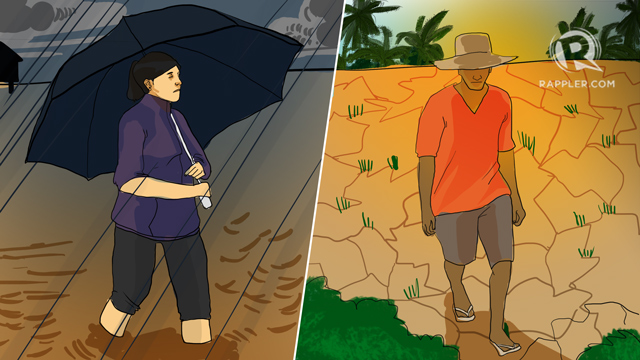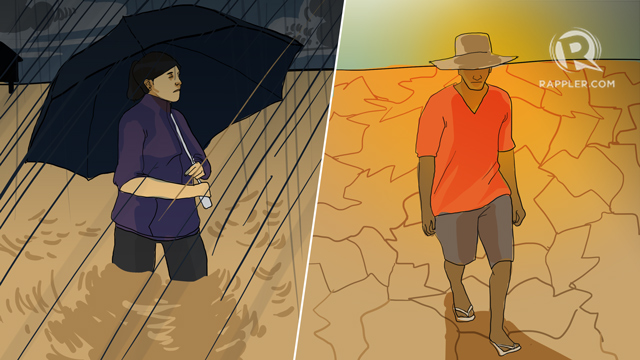 This is because the country's average annual mean temperature is projected to rise by 0.9 to 1.1 degrees Celsius by 2020 and 1.8 to 2.2 degrees Celsius by 2050. The data comes from the Regional Climates for Impacts Studies Regional Climate Modeling System developed by the UK Met Hadley Center.
In areas where rainfall is projected to increase, flooding may occur, causing landslides and mudslides. All these things will damage infrastructure – from roads to hospitals.
Flooding will particularly affect informal settlers, who comprise 45% of the country's urban population. That's because informal settlements don't have adequate infrastructure, enough access to clean water, and health insurance.
Sources: Un Framework Convention on Climate Change, Department of Interior and Local Government, World Bank
2. The Philippines won't be so fun anymore because tourism sites will be often flooded
<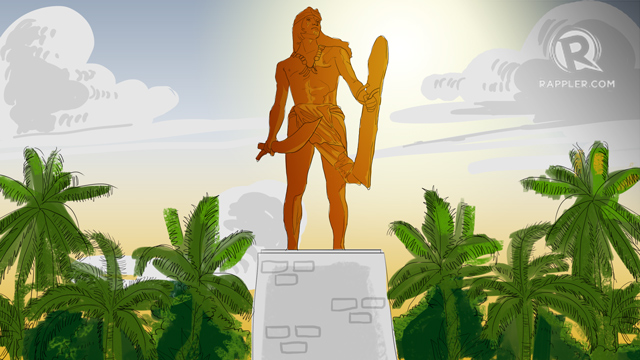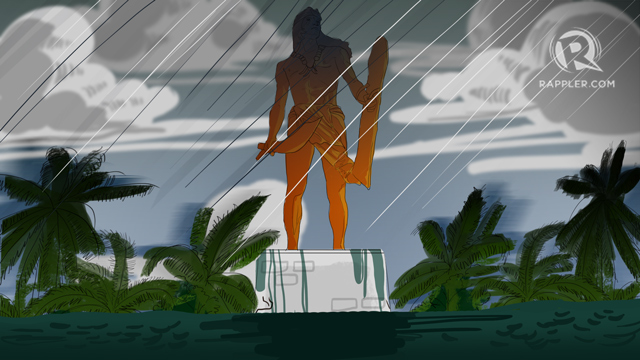 Eight out of the 12 provinces considered as "anchor destinations" by the Department of Tourism are prone to flooding. These destinations are Laoag-Vigan, Baguio-Banaue, Manila, Subic-Clark, Palawan, Cebu, Bohol, Davao, and Boracay.
Source: Greenpeace
3. Some regions will experience water shortage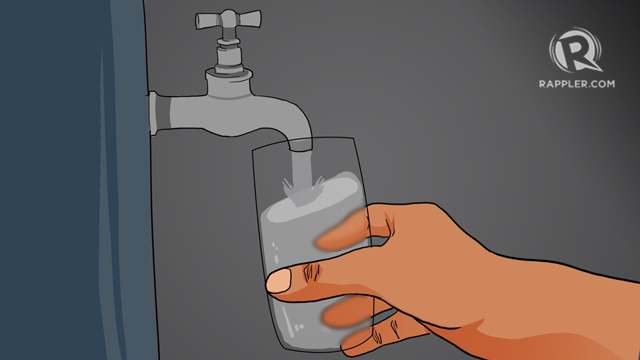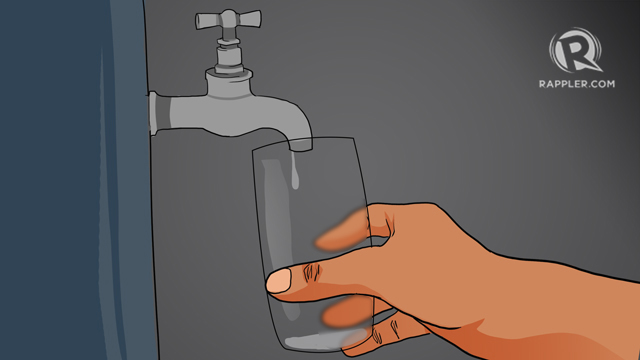 Climate change can lead to a potential decrease in runoff that might be insufficient to meet future water demands. This goes for Angat Dam, Metro Manila's main water source, and Lake Lanao in Mindanao.
Source: Climate Change Impacts and Responses in the Philippines: Water Resources
4. Extreme heat will melt ice sheets and expand seawater, resulting in sea level rise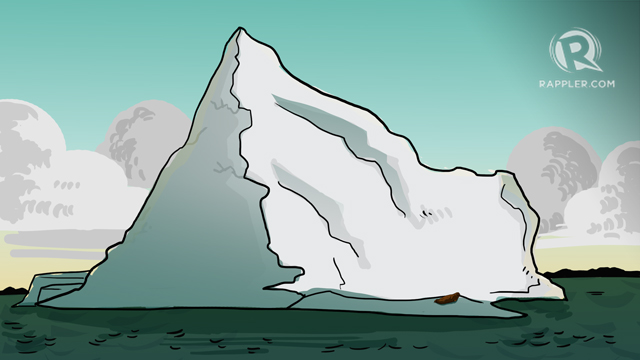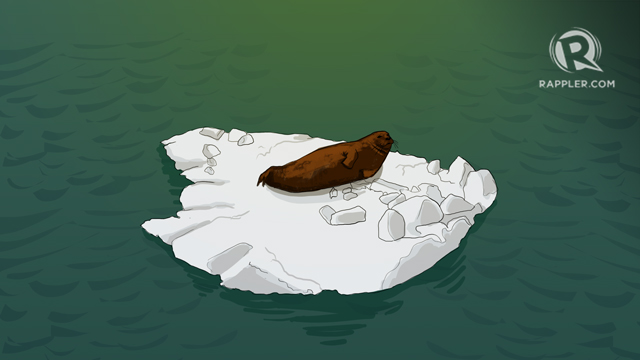 The projected global sea level rise between 1990 and 2100 is 0.09 meters to 0.88 meters. Sea level rise may erode beaches and shorelines and this, in turn, will increase the likelihood of storm surges in coastal areas, particularly those in eastern Philippines. Storm surges are expected to affect about 14% of the country's total population and 42% of coastal communities.
A 1.0 meter rise will result in the flooding of more than 5,000 hectares of land in 19 municipalities of Manila, Bulacan, and Cavite. Low-lying small islands like Pag-asa and the Kalayaan Island Group will experience land erosion and saltwater intrusion. Saltwater intrusion happens when seawater flows into groundwater, making groundwater unsafe for drinking.
If the rise in global temperature reaches 4 degrees Celsius above pre-industrial levels, sea level rise can reach 100 centimeters or 1 meter. This means the Philippines can lose 229 square kilometers of great lakes and wetlands.
Sources: Manila Observatory, World Bank
5. Fish catch in southern Philippines will drop massively. Less catch means lower income for our fisherfolk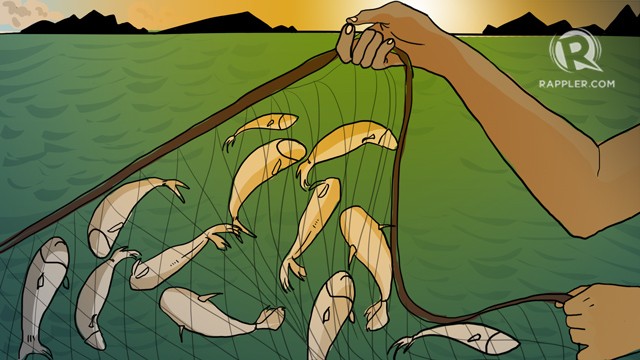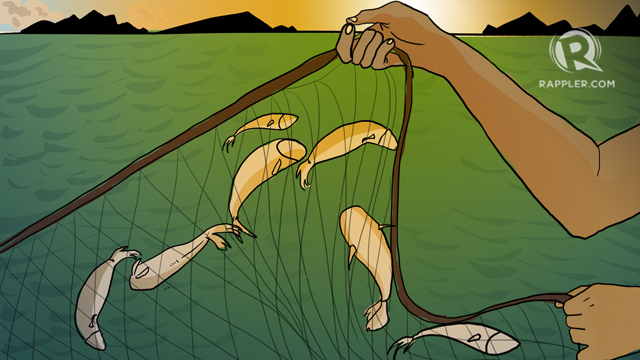 The maximum catch potential or yield of fish and other marine resources will fall by as much as 50 percent by 2050. It's an effect of warmer sea temperatures and ocean acidification, which happens when the amount of carbon dioxide in the oceans surges, weakening the shells and skeletons of marine life.
Sources: World Bank, Skeptical Science
6. Supply of crops in the market will shrink, hence, they will become more expensive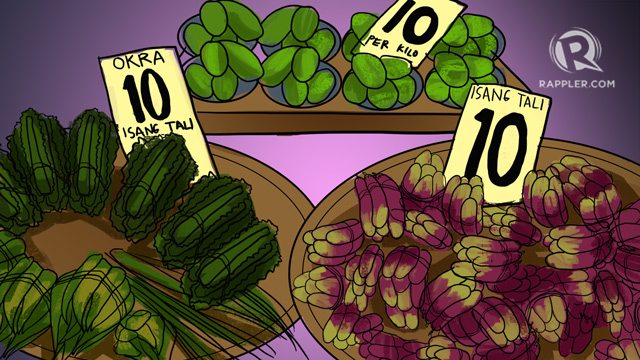 Total crop production is projected to decrease by 4% in 2050. Rice production may fall by 1% and corn production, by 13.6%.
Lower yields due to extreme temperature can lead to higher prices and increased malnutrition. Taking these into account, the impact of climate change on agriculture can cost the economy about P46 billion a year.
Source: International Food Policy Research Institute
7. People will go hungry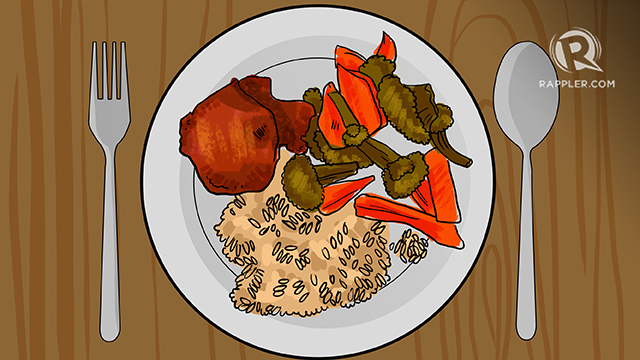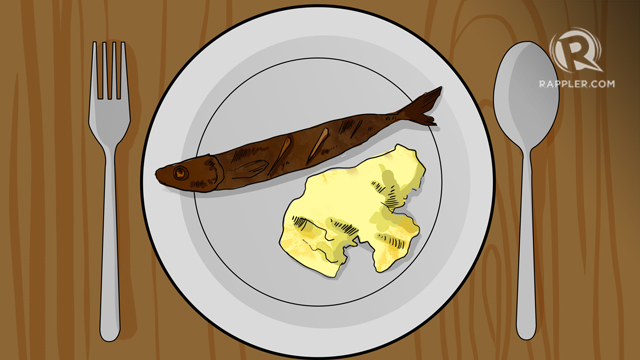 The number of people at risk of hunger will increase by 1.4 million in 2030 and 2.5 million by 2050. Reduced production and rising prices will cause average consumption of cereals per capita or per person to fall by 24%, while fruits and vegetables intake will decrease by 13%.
Source: International Food Policy Research Institute
8. Drastic weather changes will bring about more diseases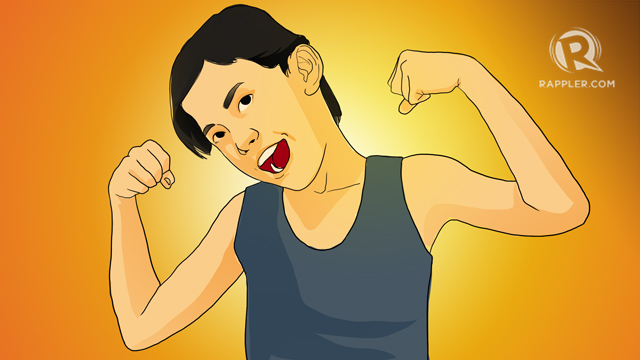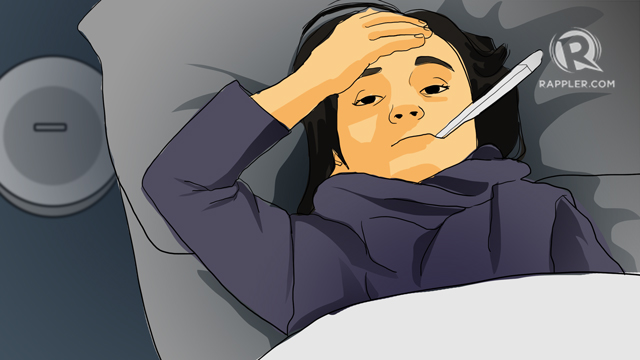 Climate change will increase the prevalence of waterborne diseases (such as diarrhea, typhoid fever, cholera, and amoeba), vector-borne diseases (like malaria, dengue, and leptospirosis), and diseases you get from using dirty water for washing such as those affecting the skin and eyes. It's the same for diseases caused by polluted air such as respiratory illnesses and skin asthma.
Source: Department of Health
9. Disasters way more destructive than Yolanda may happen. More people will be displaced and killed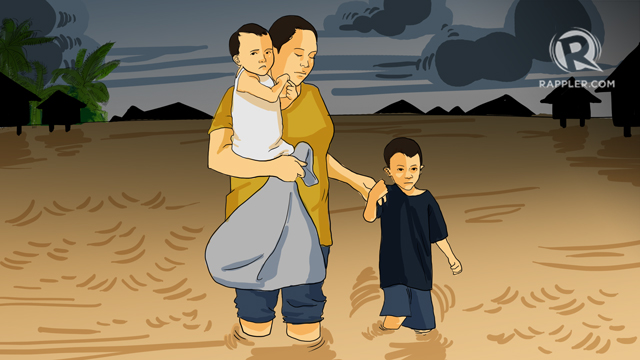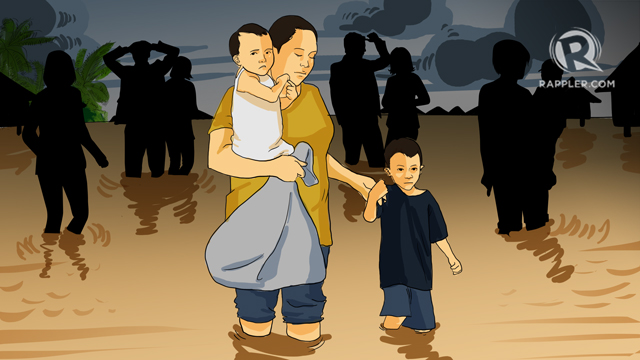 According to a report by the Internal Displacement Monitoring Center (IDMC), the Philippines, along with China and India, has experienced the highest level of displacement from 2008 to 2014 due to weather-related events. Three strong typhoons – Glenda (Rammasun), Ruby (Hagupit), and Yolanda (Haiyan) – displaced an estimated 6 million people in the Philippines.
The IDMC noted that even if other countries such as Japan have encountered flooding, the Philippines "experiences much higher levels of displacement because its exposed population is more vulnerable." This vulnerability stems from the lack of infrastructure, preparation, and increasing population.
Sources: Internal Displacement Monitoring Center, Environews
10. The Philippine economy will contract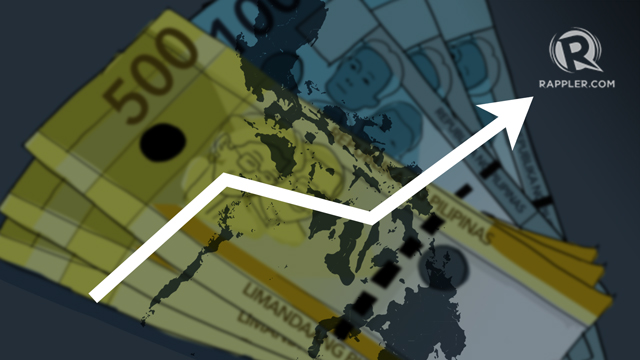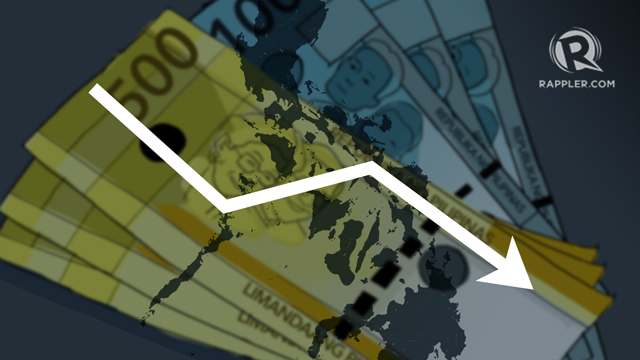 Climate change will cause the country's gross domestic product to drop 6% by 2100. This is due to losses from disasters caused by extreme weather events and reduced rate of agricultural production.
Source: Asian Development Bank
Illustrations by Alyssa Arizabal