This is AI generated summarization, which may have errors. For context, always refer to the full article.
Filipinos on being single, believing in may forever, and buying condoms during the love month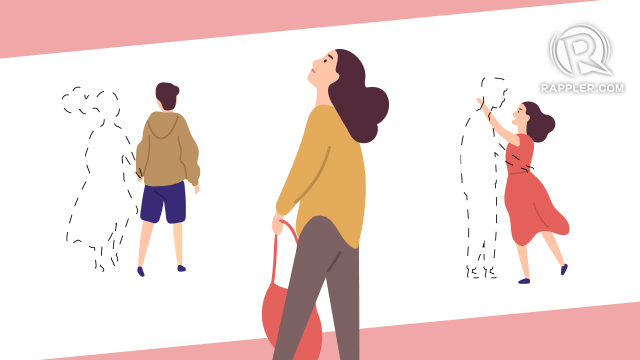 MANILA, Philippines — Bouquets, chocolates, heart-shaped papier machés, you name it — they couldn't be more ubiquitous around Valentine's Day.
V-Day is one of the Philippines' most popular holidays. No surprise there — Filipinos are a romantic bunch. We're obsessed with love teams and responsible for the word "kilig" winning a spot in the Oxford English Dictionary.
But there are more things that make us tick on this well-celebrated occasion.
Data insights company TheNerve monitored Facebook page posts and comments, Twitter posts (excluding retweets), and Instagram for the most-mentioned terms related to Valentine's Day. This was limited to February 2018, with posts geo-tagged in the Philippines. Here's what the team found.
May boyfriend/girlfriend ka na ba?
Social media posts about being "single" rise in the runup to V-Day and peak on the day itself.  
Valentine's has a way of making unattached people feel even more alone than they already are. Though many of them would argue that's not exactly the case — it's an opportunity to nurture yourself, get involved with things you're passionate about, or even just watch Netflix. After all, there's no substitute for self-love.
#MayForever vs #WalangForever
Despite the popularity of #hugot in songs, movies, and commercials, it turns out most Filipino netizens are optimistic na #MayForever.
We have a predilection for overly dramatic tearjerkers. But regardless of our relationship status, a lot of us are hopeless romantics at heart.
Bitter ba or better na?
With the substantial increase of PDA both on and offline on V-day, however, Filipinos struggle to keep their bitterness in check. The graph shows more people feeling "bitter" than "in love."
Receipts be looking like phone numbers
What's Valentine's Day without shopping?
Flowers are the most popular gift people give their loved ones on this occasion, followed by chocolates. Jewelry, being a bigger investment, isn't as common.
Not startling that condoms make the list of obvious purchases for the day. Reminder, kids: stay safe.
Call me baby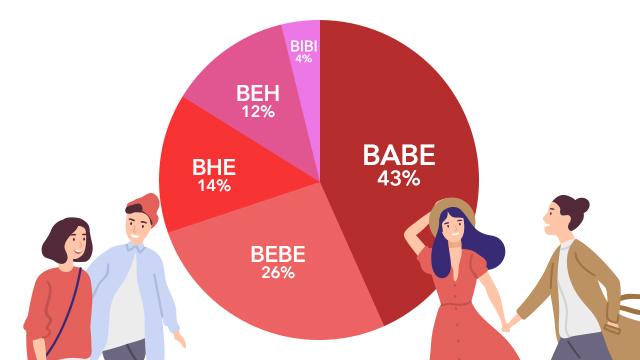 If your significant other calls you "babe," congratulations! You share the pet name with 43% of other Filipino netizens in relationships.
"Bhe" and "beh" are local spins on this term of endearment. Beware if your crush calls you the latter, though. They say "beh" is used for friends, while "bhe" is for lovers.
Three words, eight letters
"I love you" sees a spike on V-day and is frequently mentioned throughout the love month.
Indeed, Filipinos are affectionate. We don't wait for Valentine's to make those important to us feel loved — it's just an excuse to celebrate and go all out.
On that note, we really need to start saying "mahal kita" more. Doesn't professing your love in your native tongue feel more intimate?
Celebrating love in all forms
There may be a premium on romantic love during Valentine's Day, but it's a holiday to be enjoyed with family and friends, too. And don't forget: setting aside a little time for yourself is always a good idea.
How are you celebrating V-Day this year?
Thanks to TheNerve data team (Don Kevin Hapal and Ralph Nodalo) for contributing to this report. – Rappler.com