Taking my friends on a virtual tour of a COVID-19-infected but lockdown-free city
[Editor's note: Detours from home is a Rappler column where readers can share about the new things they have been doing while in quarantine. In this essay, an exchange student shares how it's like to be stuck but not quarantined in South Korea . You, too, can share your own Detours from home story.]
I left the Philippines on March 2nd to pursue a semester abroad in South Korea. In the midst of the coronavirus outbreak—which at the time had not yet been deemed a pandemic—I packed up two giant suitcases with four months-worth of my life and sanitizer, boarded a plane alone for the first time, and set off for what many of my friends claimed would be the "best four months of my college life".
Safe to say, it has been the strangest four months of my college life.
I have not set foot in a classroom since Sogang University declared the semester would be fully online until further notice. I have sweat buckets behind my face mask and pulled it away to reveal concealer stains. Everywhere smells faintly like disinfectant. I have had my temperature taken at a Shake Shack.
South Korea has been praised worldwide for its handling of the COVID-19 pandemic. After a super-spreader from a church south of the peninsula in Daegu infected a massive number of people in February, Korea amped up its testing, hiked mask production, and the government allocated billions in funding to find a vaccine as soon as possible.
Many nightclubs and bars have closed and nightlife has taken a great hit, especially when the second wave was just beginning due to the cluster outbreaks in Itaewon. There is QR code scanning at bars and karaoke rooms. Passengers cannot get on public transport without a mask on. All of this without declaring a widespread lockdown like those in the United States, Europe, or even in the Philippines.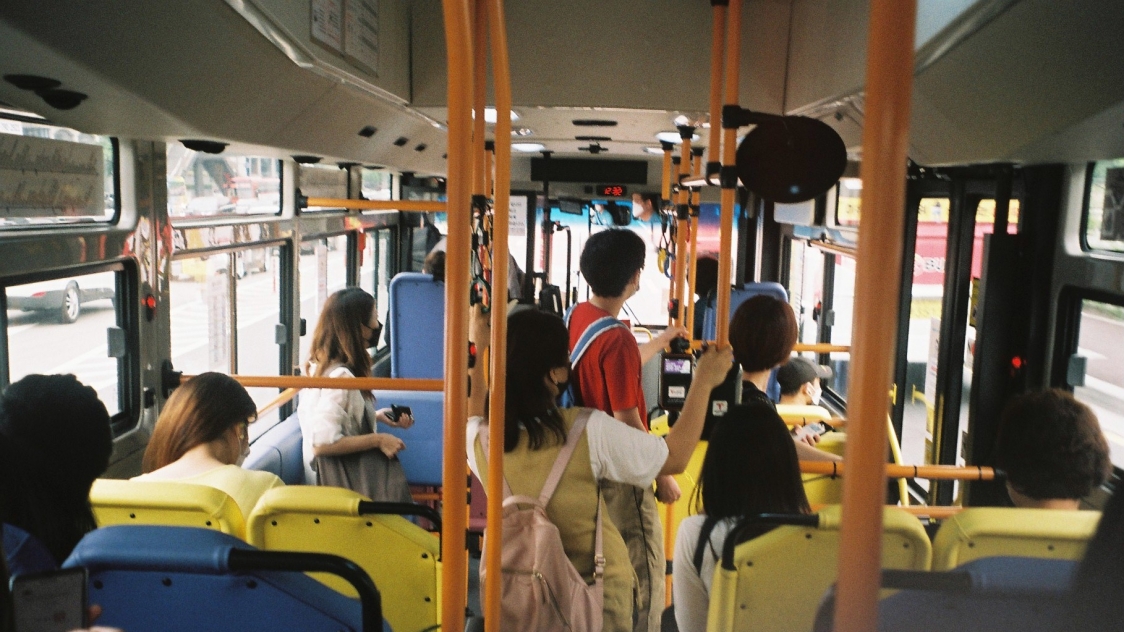 Despite the pandemic, I have tried my best to make the most of my semester abroad. My friends and I visited the national heritage site of Gyeongbukgong on a whim, running to the gates in heavy hanboks as we tried to get in before closing time. I've seen Hongdae lit up by neon signs. I've gone shopping in Gangnam, my friends and I cajoling each other to buy more than what we really need (but my Kakao Friends Ryan plushie has become my most treasured item since arriving). I've had so much barbeque that I'll never be satisfied until I come back. I've picked up the habit of spontaneously going on long walks around the neighborhood, popping into cafes for iced coffee and snacks.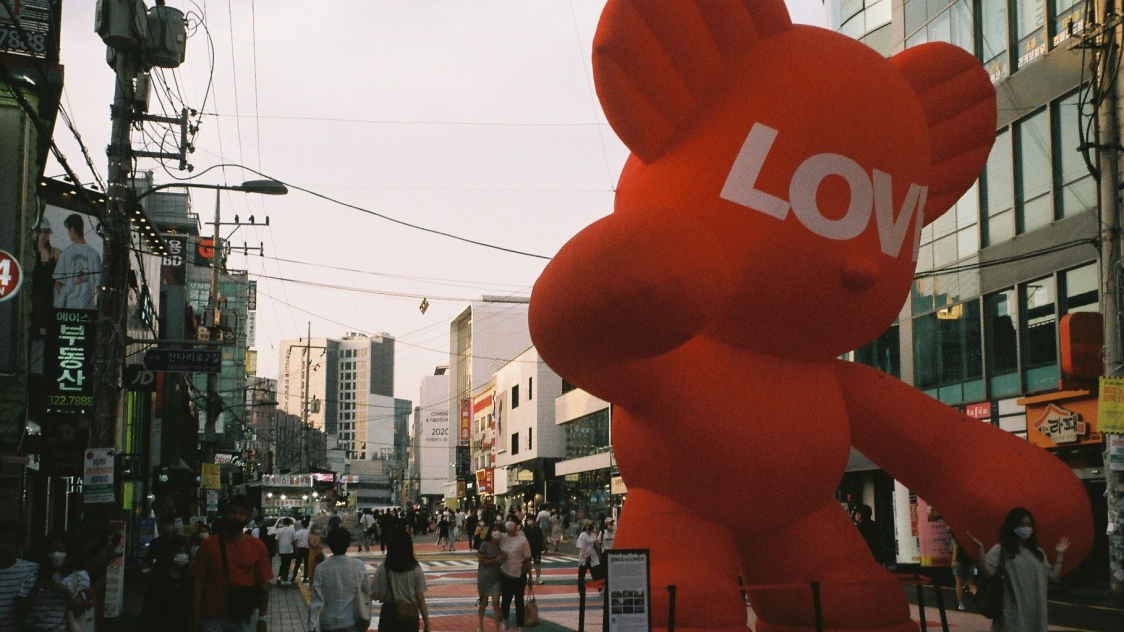 I've also done so many video calls from outdoors. My best friend and I have lost count of the times I've called her while walking to Ewha Women's University to buy stuff at Daiso, showing her around the area through a pixelated video and pointing to the places we'd visit on our own trip here. I've been on a work call, apologizing for how breathless I was because I had to trek the hills of my university to get back to my 10th-floor dorm room all while showing my committee-mates the cherry blossoms around campus. My cousins have accompanied me on many grocery trips because they had nothing better to do other than sit and count the cracks in the ceilings of our childhood homes. When I went to Jeju in late May, I sent photos of Hyeopje Beach to my barkada. We wanted to take a beach trip this summer but had to shelve those plans when the quarantine was announced. I call not only because I miss my friends but also because most of my friends who are 2,600 kilometers away from me miss the outdoors.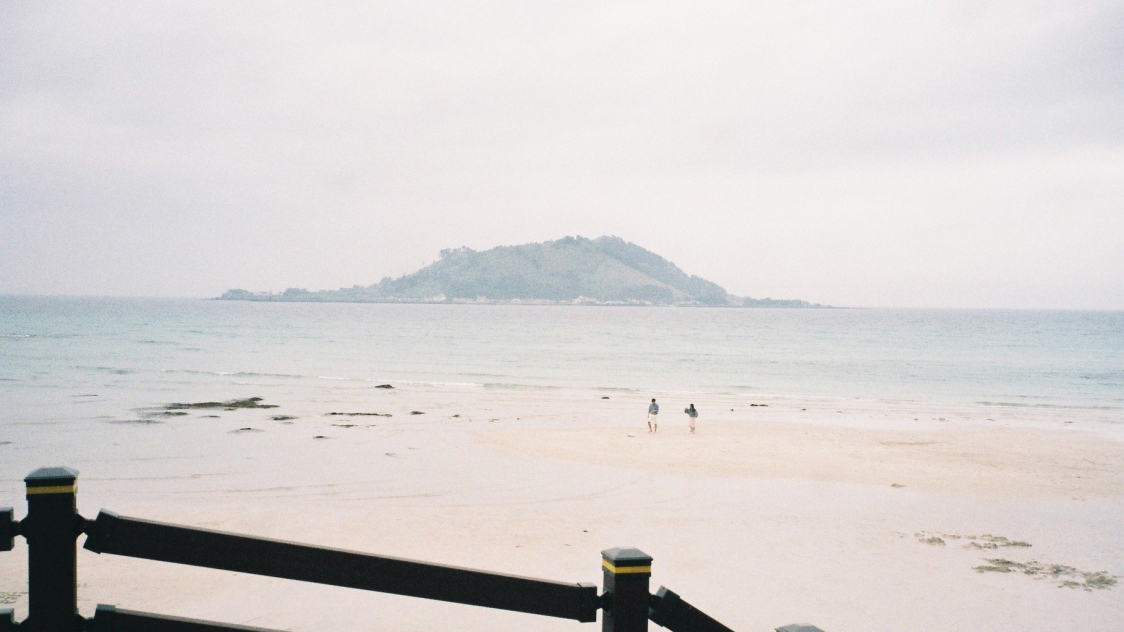 One night, I told a friend that I hadn't felt homesick since March, but rather I wished I took my home with me. I know my time in Seoul will come to an end, and in a few weeks, I'll be forced into a hotel room for fourteen days without ever touching the doorknob to go outside. After then, who knows when I'll be outside again? When any of us can meet up and hug and laugh together again?
My friends have told me to stay in Korea, "you're safer there." After one video meeting where my colleagues watched and cheered me on as I sprinted to the last train home, saying "Sana all nakakalabas at may magandang train system", I wondered: Shouldn't home be safe too? – Rappler.com
Zoe Andin is an incoming senior at Ateneo de Manila University studying Interdisciplinary Studies. She loves iced vanilla lattes, open-access journal articles, and day-in-the-life vlogs. She hopes to pursue writing for a living and adopt three cats and a shiba inu.