This is AI generated summarization, which may have errors. For context, always refer to the full article.
Here are the highlights of the workshop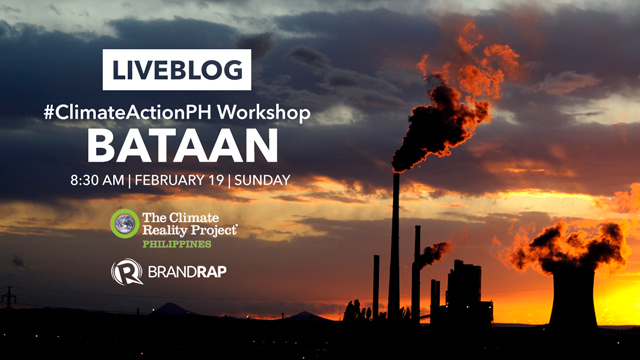 MANILA, Philippines – In the wake of an alleged ash spill in Limay town in Bataan, concerned citizens recently held a protest at the headquarters of the corporation, calling for the Department of Environment and Natural Resources (DENR) to shut the plants down. (READ: Coal power plants in Bataan commit human rights violation)
To bring more light to this issue, Rappler, in partnership with The Climate Reality Project Philippines, held a workshop in Bataan to take stock of advocacy gains and lessons from the ground, and learn how to leverage them for online campaign success.
(READ: LIVE BLOG: #ClimateActionPH Workshop – Cebu)
This workshop was participated by around 50 workers, fisher folk, and housewives who are members of the Coal-Free Central Luzon Movement, as well as students, and covered designing online campaign strategies as well as learning how to use online platforms to help them amplify their advocacy against coal.
Speakers included representatives from Limay Concerned Citizens, Inc., Samahan at Ugnayan ng Mamamayan ng Mariveles, Coal-Free Bataan Movement, Philippine Movement for Climate Justice and Oscar M. Lopez Center, Rappler, and The Climate Reality Project Philippines.
Here are the highlights of the workshop. – Rappler.com
#ClimateActionPH Bataan – Curated tweets by rapplerdotcom