LIVE
The app is doubling on security, making finances easier for OFWs, offering new investments products, and more
Editor's note: This content is sponsored by GCash and was produced by BrandRap, the sales and marketing arm of Rappler. No member of the news and editorial team participated in the production of this piece.
If there is one thing clear from FutureCast event last March 30, it's that GCash is gearing up to address most of the financial service needs of Filipinos – from their basic everyday transactions to something as unconventional as NFTs.
FutureCast is GCash's biggest annual affair. It is at this event that the minds behind the Filipino fintech company announce new changes and innovations that they are integrating into the app. At this year's FutureCast held at a futuristic stage at Whitespace Manila, GCash introduced ten new features and updates that will "empower Filipinos to be future-ready."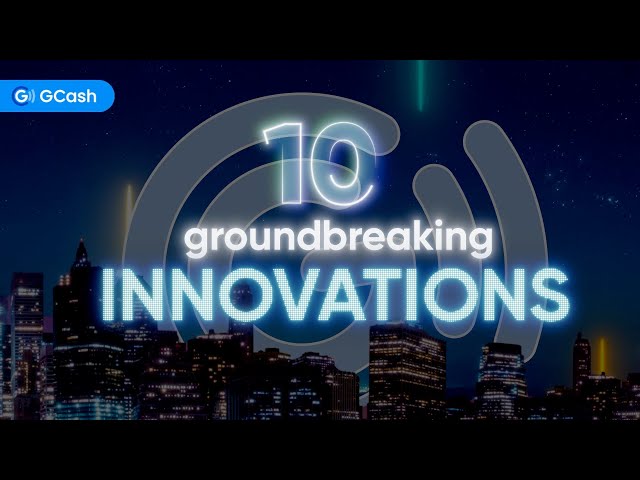 In recent years, GCash has transformed not just as an e-wallet that allows payments through QR codes, but has also become a platform that allows Filipinos to save money, get insurance, get loans, and more. In the next couple of months, the group is strengthening these existing features further, plus more. They are also beefing up ease of use and of course, security.
Below is a list of things that they announced during the event.
Less friction, more security
GCash is aware that there's a growing number of scams and fraudulent activities, which is why the app is changing how users interact with each other as well as what security measures a user can take to keep their money safe.
GChat: A messaging platform within the GCash app itself. GCash intends to use this as a way for users to interact with their contacts as well as seamlessly record receipts and transaction history from user to user, or user to merchant. No more taking screenshots of receipts and sending it to each other! GCash will also be sending advisories through Gigi, their virtual assistant.
DoubleSafe: GCash now recommends users to verify their accounts so that they can turn the DoubleSafe feature on. This new feature uses facial recognition through selfie scans so that they can ensure each new log-in is done by the registered user themself. This is an added layer on top of required two-factor authentication done via one-time passwords (OTPs) and mobile banking personal identification numbers (MPIN).
Investments and insurance
This isn't the first time GCash has offered forms of investment and insurance through their app, but they are adding more options for their users to invest or protect their finances. In the past, they had started offering pooled funds like mutual funds and UITFs as well as insurance policies through with third-party partners. At the FutureCast event, they teased how else they will be expanding these.
GStocks PH: GCash wants to make investing in local stocks easier and with fewer steps. So to counter the usual multi-step process that a lot of conventional trading platforms require, GCash partnered with AB Capital Securities, Inc. to create a more seamless way for Filipinos, whether they're newbie or seasoned investors, to buy stocks. They have also connected with the Philippine Stock Exchange to make sure that stock information is updated in real-time.
GCrypto: Yes, GCash is also entering the crypto game. They have partnered with Philippine Digital Asset Exchange (PDAX), one of the largest crypto trading platforms in the country. But beyond giving users access to usual cryptocurrencies like Bitcoin and Etherium, they are also offering non-fungible tokens (NFTs). Through GCash's GCrypto, users can get access to curated NFT collections. The first they're launching is a set of works by Reen Barrera called "The House of OhLala."
GInsure Online Shopping Protect: "Every budol sparks joy," shared Winsley Bangit, GCash's chief customer officer. And this new product, which would only cost P34 a month, will provide all online shopping transactions with a coverage of P20,000 for any damages, if the product was undelivered, or if the product was stolen.
More opportunities to borrow
GCash has its own credit scoring system called GScore. The app uses this to gauge which GCash benefits and lending services it can offer you. At FutureCast, they announced new ways of using your GScore to get credit.
GGives: GGives is also another service that GCash is giving a boost. Announced during the FutureCast, users will now be able to enjoy payment options like "buy now, pay later," zero interest fees, and installment plans with select merchants. They can do all these even without a credit card.
Borrow Load: GCash is also allowing users to borrow load so they can maintain their access to data. Users can borrow load to buy promos that can be used for texting, calling, and browsing the internet.
Global transactions
Perhaps one of the new updates that really got the crowd excited was the announcement that GCash is going global. While countries are limited at this time, they are slowly adding more territories where GCash can be used. Below are some new updates on this front.
GCash Global Pay: Thanks to their partnership with Alipay+, GCash users won't need to keep converting currencies anymore or relying on their credit cards. Users can now shop or pay merchants from Singapore, Malaysia, Japan, South Korea, Qatar, Germany, Italy, France, and the UK. This offers real-time Forex charging and has no service fees.
GCash Card: No Alipay+? You can use this VISA-powered card from GCash instead. Users also get real-time Forex charging at low exchange rates and zero service fees. This will be available towards the later part of 2023.
GCash Overseas: This new feature is open to overseas Filipinos in Japan, Australia, Italy, and the US. This allows them to download GCash using international SIM cards and get access to features and services that GCash offers. This means that overseas Filipinos can now pay directly to billers, send money, and more. They can also send money home for free for GCash to GCash transactions.
GCash is the country's first and only company that has reached a "double unicorn" standard (or duacorn, which means its valuation is over the $2 billion mark.
The app has over 79 million users and has been instrumental in making financial services more inclusive and accessible to Filipinos. The app has evolved from providing e-wallet services to including opportunities to save, get credit, invest, and more. – Rappler.com