Before she starts her day, she prepares a notebook and a pen for writing notes, plays good and upbeat music, and visits the cats in the garden
Editor's Note: This Women's Month, let's get ready with strong, independent women who are at the forefront of the most important issues we're facing today. Starting this series is Debs Bartolo who has been dedicating her life to educating communities about proper waste management and other environmental efforts.

Zero-waste isn't just the future; it's the now. This cliche especially rings true today.
We've all seen the growth of consumer awareness and new direction of businesses the past few years, and especially now that we're in the middle of a pandemic, we all the more see the value of community, ecological consciousness, and proper waste management.
But even before all these became mainstream, Debs Bartolo was already one of the most active zero-waste leaders in local communities.
At 19, she started exposing herself to the lives of various sectors. With her own eyes, she saw the way mothers from fishing villages lived, as well as Aeta communities in Zambales, and was especially moved when she observed informal settlements where basic services are scarce.
"From these [experiences,] I realized that opportunities must be provided for the people so they can define the social change they want to see for their future generation," said Debs.
So, she founded Likha Initiative, a volunteer-led program pushing for zero-waste policies in major cities in the Philippines. Likha Initiative holds hands-on workshops for local communities in Muntinlupa, educating children and adults alike on waste management and teaching them to make eco-friendly crafts.
Discover how Debs Bartolo – a community organizer, an agent of change, and a woman who lives with a smile on her face – wakes up to face the world's problems head-on.
FIRST GRAB. I usually wake up to my alarm then grab my eyeglasses and phone. My morning go-to playlist is folk music – songs by Joni Mitchell, Suzanne Vega, and Blondie – plus the podcast On Being with Krista Tippett.
SKINCARE ESSENTIALS. My skincare includes Apple Cider Vinegar (ACV) Toner, egg and lemon mask, and aloe vera. I guess my skincare routine differs a bit from others since I try to keep it natural and easy to find at home.
BEFORE I START. My workspace essentials include a notebook and a pen for writing notes, some good upbeat music, and a visit to our cats and garden before sitting down to work.
IF I MUST GO. Something flowy will always be my favorite outfit – a dress, baggy pants, and shirts. Sometimes jeans are also my go-to.
IF I'M STAYING HOME. I always wear shorts and a sando whenever I am home.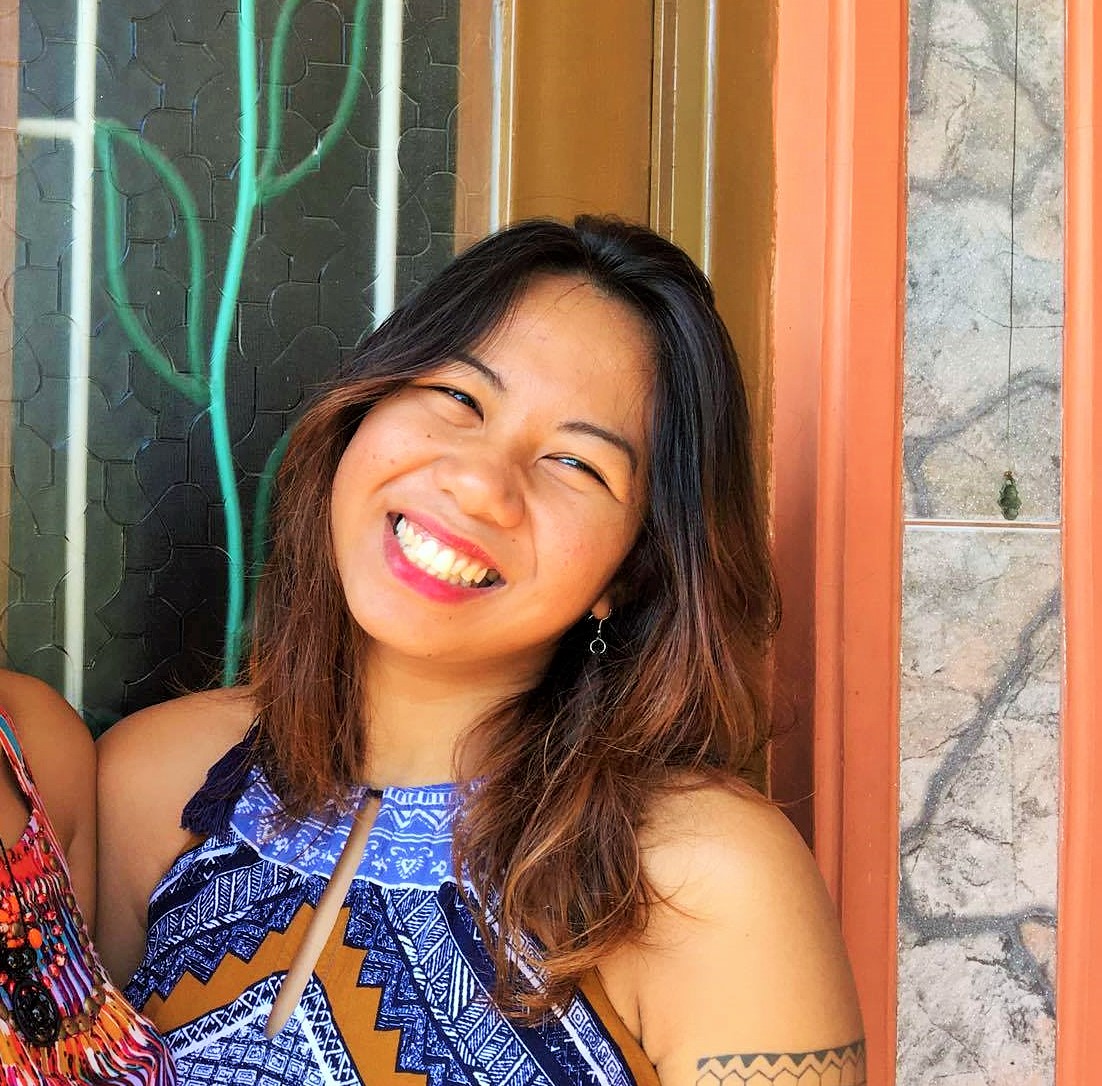 FAVE DELIVERS. Definitely fast food and the classic burger from 7/11. It's the store that helped me survive throughout the pandemic.
ROUTINE REMINDERS. I am an outdoor person so when quarantine protocols started, isolation was really suffocating at times for me. I typically love going to communities to deepen relationships and understanding of the families' situations.
I am still adjusting to it, but at least now, whenever I can and with the observance of safety protocols, my team and I meet up with community members to develop projects and have discussions.
I stick to my home routine by seeing to it that I can still be outside of the house for at least an hour – through biking, helping out in the garden, or running grocery errands. This keeps me sane enough to sit down for the rest of the day and get some work done.
For video conferences, I need my ring light, laptop, and a cup of tea or turmeric blend.
COME BACK HOME. Sanitize – alcohol and washing up without touching anything in the house is a must for our household!
CELEBRATING WOMEN'S MONTH. Getting where one is now is never a question of vision but a question of how committed one can be to things they believe in.
As long as I stay true to the moral values I uphold, the rest will follow. There are challenges for sure, especially in funding, time management, and volunteer acquisition, so there's still a lot of work to be done.
For young girls out here, no matter how big or small your dreams may be deemed, it is worth pursuing as it is your life's calling. Hold it dearly and hold on tightly till you get there.
Debs' morning playlist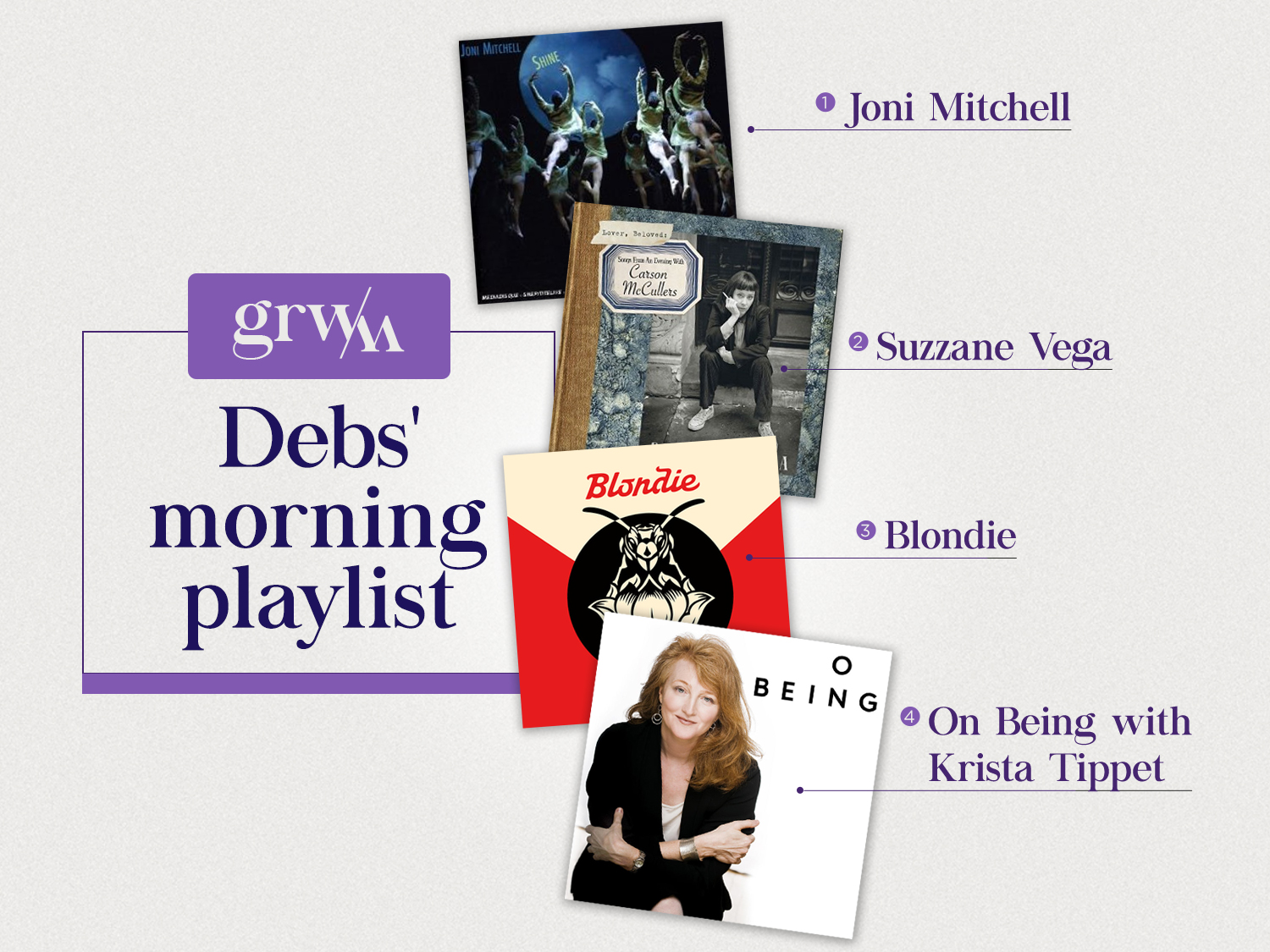 GRWM recommends
– Rappler.com