5
Water hygiene 101: What every consumer needs to know

MANILA, Philippines – Pure, clean water is essential to the human body: it protects our organs and tissues, carries nutrients from oxygen to our cells and regulates our body temperature.
On the other hand, drinking contaminated water leads to some pretty big risks – stomach illnesses, intestinal problems, kidney damage, and in some cases, even an increased risk of cancer.
Thus, many households try to be vigilant with regard to the safety of their drinking water.
If you allot a part of your family's budget to the regular purchase of bottled or refilled water, you need to know the full story behind each liter.
The rise of water refilling stations

Traditionally, getting clean drinking water in the Philippines meant boiling tap water at home. When water-refilling stations came along, their biggest selling point was convenience; clean drinking water was delivered straight to your door, and the deliveryman would be back to pick up your empty containers. The sanitation process was taken out of your hands.
Over the last few years, the number of water refilling stations across the country has risen[1]. Around 60 percent of Metro Manila residents and 40 percent of households nationwide now get their water from a delivery service.
According to Unilever Brand Manager Brian Duruin, trust is a big reason behind the success of this business.
"Most people do not trust the safety of tap water for drinking [anymore]," He says. "A lot of people still have fresh memories of outbreaks of cholera and amoebiasis before the water system in Metro Manila was handled by Manila Water and Maynilad."
Watch your water

In spite of its convenience, there have been issues of enforcement of water sanitary guidelines in refilling stations across the country. (READ:
How safe is your drinking water?)
.
Don't be complacent about what you drink, no matter where it comes from. As a consumer, there are a few ways that you can check the cleanliness of your drinking water:
Your first line of defense against contaminated water is your own senses. If the water has an unusual look or smell to it, then it might be contaminated. A certain scent or color can tell you a bit about the possible contamination. For example, water with a yellowish tinge can indicate a bacterial problem.
The Department of Health (DOH) recommends a simple test that can disinfect your drinking water and test it for cleanliness. Add 2 drops of 5% chlorine solution (unscented bleach) for every 1 liter of unrefrigerated water and leave it for an hour. If you detect a faint chlorine scent, then it's safe to drink. If there is still no scent after three tries, then the water might be contaminated. You can purchase unscented bleach from your local supermarket.
Call your refilling station
Consumers have the right to ask for monthly lab results and up-to-date sanitary permits from their local stations. While the DOH water standards are strict, lapses in enforcement at the hands of local government units have been known to happen.
A few things to look out for include:
- Location of refilling station – it must be at least 25 meters away from any direct source of pollution, such as a busy intersection
- Cleanliness of the water refilling station – filtration areas shouldn't be used for eating or sleeping
- Qualifications of employees
Only personnel who have passed the right certification courses are allowed to handle water filtration
All staff must wear protective gear such as gloves, face masks, hair nets and scrub suits
- The proper sanitation methods required for water refilling equipment – only DOH-approved methods and solutions should be used
- Method and cleanliness of transportation
Delivery vehicles must have a sanitary clearance sticker
Water temperature must be maintained at 25°C to 28°C
Water containers must not be exposed to dust, pollution, heat and direct sunlight
A convenient choice at home

If you wish to take you water's sanitation back into your own hands but don't have the time to wait for boiled water to cool, there's another solution to consider: a home water purifier can take water through a multi-stage purification process in a matter of minutes.
Duruin recommends getting a home purifier such as Unilever's Pureit. He says that its patented disinfection technology kills harmful bacteria, viruses, and parasites in the water. While other water filters use carbon and ceramic filtration to physically remove suspended solids and improve the taste of the water, they fail to fully disinfect the water from microbes.
An additional feature of Pureit is its "germ-kill" indicator, which turns red to alert users when it's time to replace the consumables. This feature also includes an auto shut-off mechanism for the water flow once the indicator turns red. This ensures that no one in your family will accidentally drink unpurified water from the device.
This type of electricity-free water purification is known as point-of-use treatment. A similar technology has been noted by the World Health Organization as effective for combatting waterborne viruses and bacteria in developing countries.
With water taken straight from your kitchen faucet, purifiers like Pureit combine affordability and convenience for every household.
"With a home purifier," Duruin explains, "You have greater control over the maintenance of the equipment that purifies the water. With a water refilling station, you do not know whether their equipment is well-maintained."
As with everything else related to what you drink, proper care, maintenance and sanitation must always be followed at home to ensure the cleanest possible drinking water. Duruin recommends placing home purifiers in a hygienic area away from hot surfaces, as well as regularly washing the right parts to avoid sediment build-up.
At any point between its extraction from the source until it's poured into your glass, any misstep along the water treatment process can have a big effect on its cleanliness.
When it comes to you and your family's health, it's better to take the extra step than to be sorry. – Rappler.com
[1] Kantar Worldpanel, In-Home Packaged Water Report, 2013

---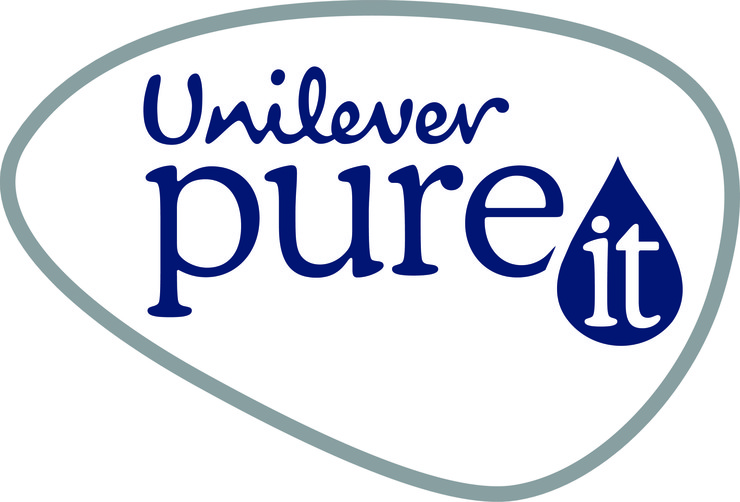 PureIt is the world's largest selling in-home water purifier. Pureit is available in leading appliance, department, and hardware stores nationwide. For more information, visit www.pureitwater.com.