5
Celebrities and athletes who have battled anemia
MANILA, Philippines – We often picture anemics as pale creatures too weak to exert physical effort.
On the contrary, most of them go about their daily routines, unaware they have anemia.
This disease is sneaky. It doesn't manifest itself as clearly as other diseases do, so it's important to keep iron intake and blood health on track.
However, when unchecked, it leaves its victims easily exhausted. They're unable to exert effort and motivate themselves to perform well.
Anemia strikes when the levels of iron in the blood are too low. Hemoglobin count dips, making it more difficult to transport oxygen to the blood stream. With little oxygen, the human body succumbs to fatigue.
Thinking that only sickly people are likely candidates for anemia? Anemia doesn't pick its victims – no matter how healthy their diet, nor how active their lifestyles. They could be health-conscious celebrities, even athletes.
Selena Gomez

She's one of the world's most popular and most followed artists. But Selena has had to take breaks from the spotlight for health reasons.
Years ago, the pop singer/actress canceled an appearance and checked in at a hospital for exhaustion.
Following her release, Selena revealed she was malnourished and low on iron. But she managed to take the stage a few days later for a rescheduled concert.
Battling anemia and a diagnosis of lupus, Selena remains a visible figure in the music and entertainment industry. She even ventured into behind-the-camera work, serving as executive producer of Netflix series "Thirteen Reasons Why."
Selena is also an active philanthropist. At the age of 17, she became the youngest UNICEF Goodwill ambassador, and traveled to Ghana and Chile on field missions.
She supports various foundations and charities, and has headlined concerts to raise funds for them.
Krystal Jung

In the world of K-pop, Krystal stands out as one of its popular pioneering figures.
In 2009, she launched her entertainment career as the lead vocalist of all-girl pop group f(x). She later dabbled in acting, taking on supporting characters in series such as "High Kick 3" and "The Heirs." Her first leading role was in the series "My Lovely Girl."
Krystal may enjoy the adoration of thousands of fans, but she has on several occasions caused them to worry about her health as well.
She takes on grueling, extensive hours on tours and on set. Some speculate that she may be anemic – she has constant collapsing and fainting spells while performing on stage.
Despite this, Krystal made it a point to quickly return to work, keeping things on track and making fans happy.
Paula Findlay

Paula's triathlete career kicked off on a promising note.
In 2010, she won consecutive International Triathlete Union Championships Series events, the only female to do so that year. She was hereafter named the world's number 1 triathlete by the union.
Her winning streak continued until 2011, culminating in five wins. But that same year, Paula had a hip injury, cutting her victory short.
She set out to redeem herself during the 2012 Summer Olympics in London, but finished last during the race. She addressed fellow Canadians in tears, apologizing for letting them down.
To add to this heartbreaking loss, she quit training when doctors told her she had alarmingly low levels of iron in her blood.
She planned to take another stab at the Olympics in 2016, but another set of injuries kept her from being qualified.
Paula just wants to keep doing what she loves, however. She's not about to give up anytime soon.
Tim Shaw

He broke World Championships swimming records in his prime – nine to be exact, between seasons 1974-1975.
He was only in his late teens when he was awarded the title World Swimmer of the Year in both 1974 and 1975. He was also the Sullivan Awardee for best Amateur Athlete in the USA.
He was poised for gold in the Olympics. But his coach over-trained him, and Tim developed an iron deficiency.
Struggling with anemia and shoulder problems, Tim managed to compete in the 1976 Olympics. He secured one silver medal.
It was a far cry from what his supporters expected, but it was a testament of his determination.
He switched to water polo in the 1984 Olympics, where he again won a silver medal.
Decades later, Tim found his calling in teaching. He is a swimming coach and a physical education teacher, but prefers working with differently abled children.
Strength to pursue your purpose
As these personalities showed, it's hard to do what you love when you're not at optimum health.
If you're not in good physical shape, it won't matter how hard you push yourself. Forcing it can even take your health a turn for the worse.
When you enjoy healthy blood, you have the physical and mental strength required to excel and pursue your passion and purpose.
For Selena, it's using her platform to spread awareness about the poverty-stricken. For Krystal, it's bringing her fans joy. For Paula, it's instilling a sense of patriotism to her country. For Tim, it's teaching those often shunned by society.
Passion fuels determination. It pushes you to take care of yourself and change your lifestyle if need be.
This is all so you can be the best version of yourself – so you can keep pushing for that goal.
Have you found your purpose? – Rappler.com
---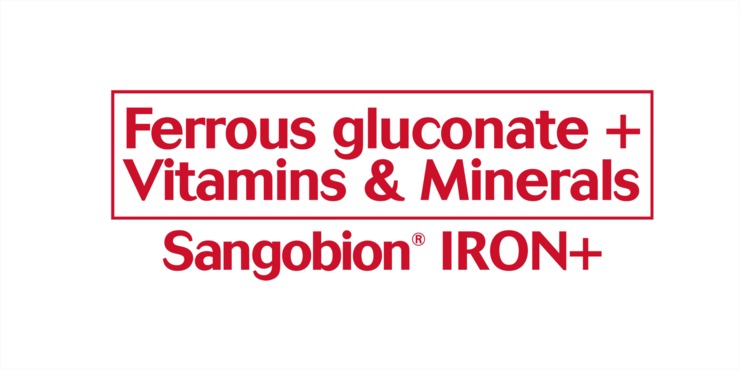 Sangobion is the Filipinos' partner in fighting anemia. Together, let's build a blood-healthy nation. #SulongDugongPinoy

IIsang bayan, iisang daloy ng dugo. Samahan ang Sangobion at labanan ang anemia para sa isang blood-healthy Philippines! #SulongDugongPinoy