This is AI generated summarization, which may have errors. For context, always refer to the full article.
From being an athlete, to a businessman, and now a father, Chris Tiu has been driven by his values and deep desire to succeed for others, on and off the court.
This compilation was migrated from our archives
Visit the archived version to read the full article.
font-family: Roboto,'Helvetica Neue',Helvetica,Arial,sans-serif;In Partnership with
---
MANILA, Philippines – Chris Tiu does not want to be called a "champion."
"I don't want to praise myself," he says. "I don't jump high, I'm not the quickest. [But] what I lack in natural abilities, I make up for in terms of hard work."
He has always been known to keep his feet grounded. He credits his disposition and values to the sport that changed his life – basketball.
His passion for the game began when he was 6 years old, in the asphalt open court in the village where he grew up. His parents enrolled him and his siblings in summer clinics, and they would play 5 on 5 full court matches as a family at least once a week.
In grade school, he joined the varsity team. He started out as a bench player, but as training progressed, so did his playing time.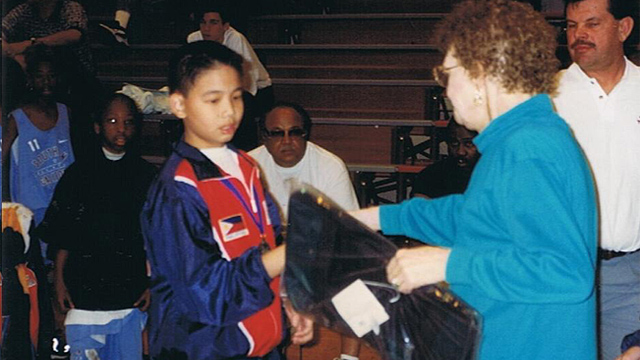 In high school, he balanced basketball, schoolwork, and student council duties, on top of being an SK (Sangguniang Kabataan) Chairman in his barangay.
"My schedule was crazy hectic but I'm glad I exposed myself to different fields at an early age," Chris recalls. "Maybe I didn't have the highest grade in class, but I was able to develop a different set of skills like leadership, communication, time management, and so on."
From bench player to star player: UAAP and the Blue Eagles
College was a different story.
"Before college, I thought that playing in the UAAP was an impossible dream. I watched some games live and I was amazed at how fast and intense the games were," Chris says.
Then the scouts came. They had watched his high school games. What they saw was a promising athlete – not the most athletic, but one with high basketball IQ.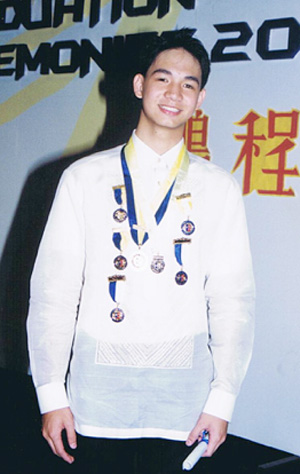 He admits that he had his down moments when he felt he wasn't good enough, to the point where he wanted to quit. He shares: "Ang hirap talaga [it was hard]. The Ateneo community was very passionate about their basketball team but they can also be critical. I certainly felt the pressure."
So when Chris started training and playing for the Ateneo Blue Eagles, it wasn't as smooth as he hoped it would be. "I remember during my first practice [session], I threw up from over fatigue. I was thinking that this was only the beginning of 5 years of nightmare sessions."
Even when he gave his best, his grades in his first year were substandard and so was his performance on the court. Chris' disappointment and frustration grew. The thought of quitting basketball lingered in his in his mind.
Chris eventually sat out one season and decided to do an exchange program in France where he took business courses for 6 months. Upon his return, he resolved to train harder than ever with the guidance of his coaches, who he refers to as his angels.
"People think I'm gifted… but what they don't know is that I'm just probably one of the most hardworking and resourceful students."

 
There was no room for shortcuts. If training started at 5 pm, he would come in earlier to start working out ahead. He would be the last one to leave the gym so he could work on the different facets of his game. 
This also applied to his studies. Chris graduated BS Management Engineering with a minor in Chinese studies. He says: "At school, people think I'm gifted or naturally smart but what they don't know is that I'm just probably one of the most hardworking and resourceful students, that why I was able to graduate from an honors program."
A champion on and off the court
Other than sheer grit, Chris also gives credit to his mentors and family who have helped him pull through during his lowest moments.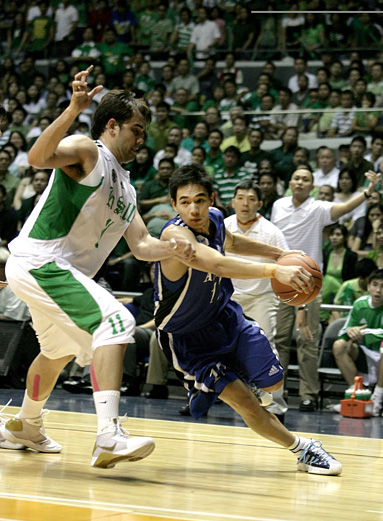 There is one game he couldn't forget: "There was a game against arch rivals, La Salle, in my 2nd year in university. We were down by 10 plus points. But we were on a run and had momentum. The crowd was getting into it. I made a steal, then went on a fast break all by myself to cut the lead to like 6 points, but then I missed a wide-open point blank layup. It killed our momentum and we lost the game. Imagine, 20 thousand plus people in Araneta Coliseum and on national television [were watching]. That was embarrassing. I couldn't lift my head up in school. That was the lowest of lows in my career."
Chris was devastated, but he was determined to put the experience behind him. He needed to prove to himself that he could be a better player. So he spent more time with his coaches and practiced even harder. Soon enough, he started making game-winning shots, became team captain, and eventually earned a championship during his senior year, coincidentally, against Dela Salle. The commentators even created a moniker for him: "Cardiac Kid."
"I realized that if I was able to manage and rise from the most difficult point in my career, then there's nothing else that I should be afraid of. That experience made me stronger," Chris now says. (READ: Glory days)
He then played for the Philippine National Team (Gilas Pilipinas) for 3 years where he also served as Team Captain.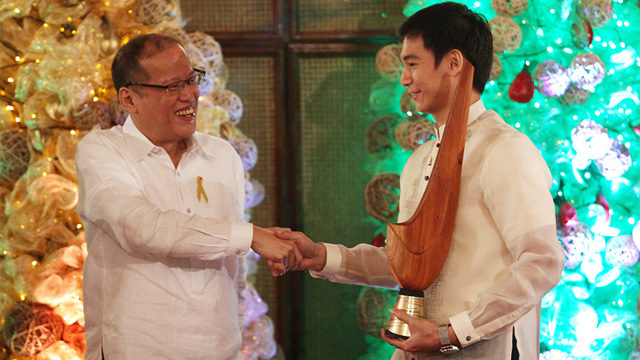 Today, Chris' career in hosting and business would not have been possible if he never experienced the joys and losses of being a part of a team. He says: "It goes back to being an athlete and being in a team sport setting, where you develop life values such as discipline, sportsmanship, determination, unselfishness, courage, etc. I also learned how to motivate and manage different personalities and egos. I think one reason why I'm able to continue doing a lot of things now is because I'm able to utilize the strength of the team to work in an effective and efficient manner. For example, I usually get the credit because I do the glamorous work like being in front of the camera, but real credit goes to the guys who work behind the scenes like the producers, researchers, etc."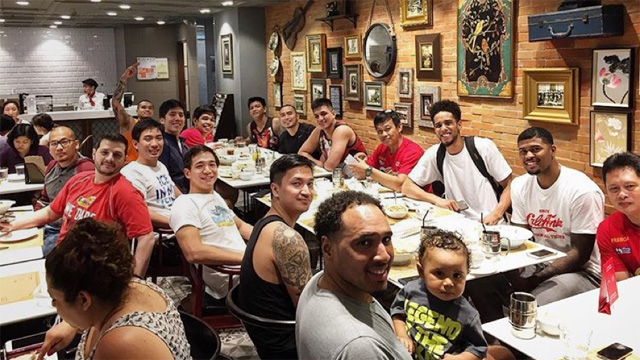 He is currently playing in the PBA for the Rain or Shine Elasto Painters, and his discipline has never wavered. He trains 3 hours a day, 6 times a week with the team. He also hits the gym to lift weights twice or thrice a week.
To top it all off, he is now a proud father to a baby girl. He considers it is his greatest achievement in life.
"Suddenly, nothing else matters except my baby and my family. I tend not to dwell too much anymore on problems at work or struggles on the court, because as long as my baby and my family are doing well, that's all that matters," he says. "The joy of having baby Amanda is the best thing that happened to me. It's the kind of joy you don't experience anywhere, not even from winning any championship."
A man for others
When asked what or who is a true champion, this is his answer: "To me, a real champion is someone who constantly pursues excellence and does not settle for mediocrity even in the littlest things. He has integrity and treats people justly, fairly. And most importantly, a champion is someone who serves God by sincerely helping others, the community and the marginalized, putting himself last."
Take it from someone who started from bottom, worked his way to the top, and recognizes that everything is a gift from God and should be used for the betterment of others. Someone who believes it takes both sweat and skill to attain your dreams.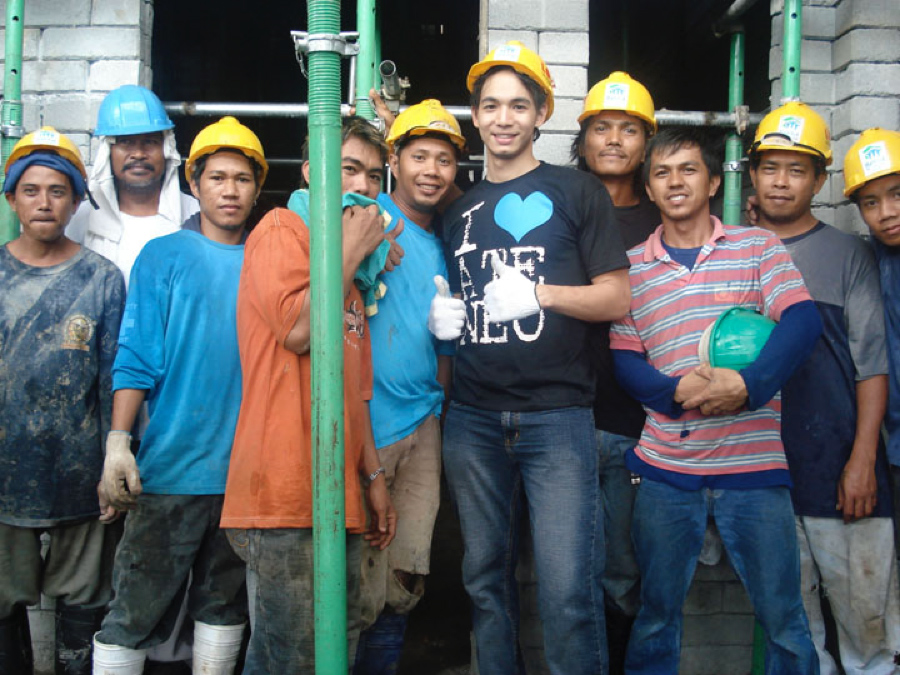 "[Being a champion is] not necessarily about bringing home that trophy or the medal, that's a bonus. It's really about how you play the game that matters," he says. Chris also stresses that having a deep and strong prayer life can also help you reach your goals because it gives you a deeper purpose rather than just aiming for superficial rewards.
"A real champion is someone who constantly pursues excellence and does not settle for mediocrity even in the littlest things."

 
"I am very thankful to our Lord for the many blessings during my 31 years of existence. I've been blessed with the opportunity to be a father, a pro athlete, a media personality, an entrepreneur, but these aren't the end goals. They're great but they should be used as means to serve God and others. That's why I'm very grateful but at the same time, I ask for your prayers that I may live out this mission."
This is Chris Tiu's journey so far. He says he has a long way to go, more to do, more to experience, more mistakes to be made, and more things to learn. He's the living proof that hard work, discipline and perseverance do pay off.
He may not call himself a champion, but those who look up to him – either as an athlete, a student, or a leader – consider him one. – Rappler.com