Today, my passion for sports continues to be nurtured by runnr
Toby's Sports played a huge role in my childhood.
Coming from a family of sports enthusiasts, our weekly trips to the mall would not be complete without stopping by this store to buy gifts for my dad, getting our racquets stringed, or just to see what new running shoes were out.
Toby's Sports – a homegrown Filipino company specializing in providing everything one can need for sports and fitness – is a store many would recognize immediately. Because it offers a lot of products, from the world's top sports equipment to apparel brands, it has long been a one-stop shop for many Filipinos.
As such, the experience I shared is one I believe many can relate to. Andrea Tan, Toby's Sports Head of Marketing and Customer Experience, agrees. "A lot of our customers are 1st-3rd generation who all have special memories of shopping in our stores," she said in an email interview.
The company's growth and place in the Philippine sports landscape cannot be denied. 31 years after its first store was opened, it diversified and launched two new brands that would again become part of the Filipino sports lifestyle.
Running with runnr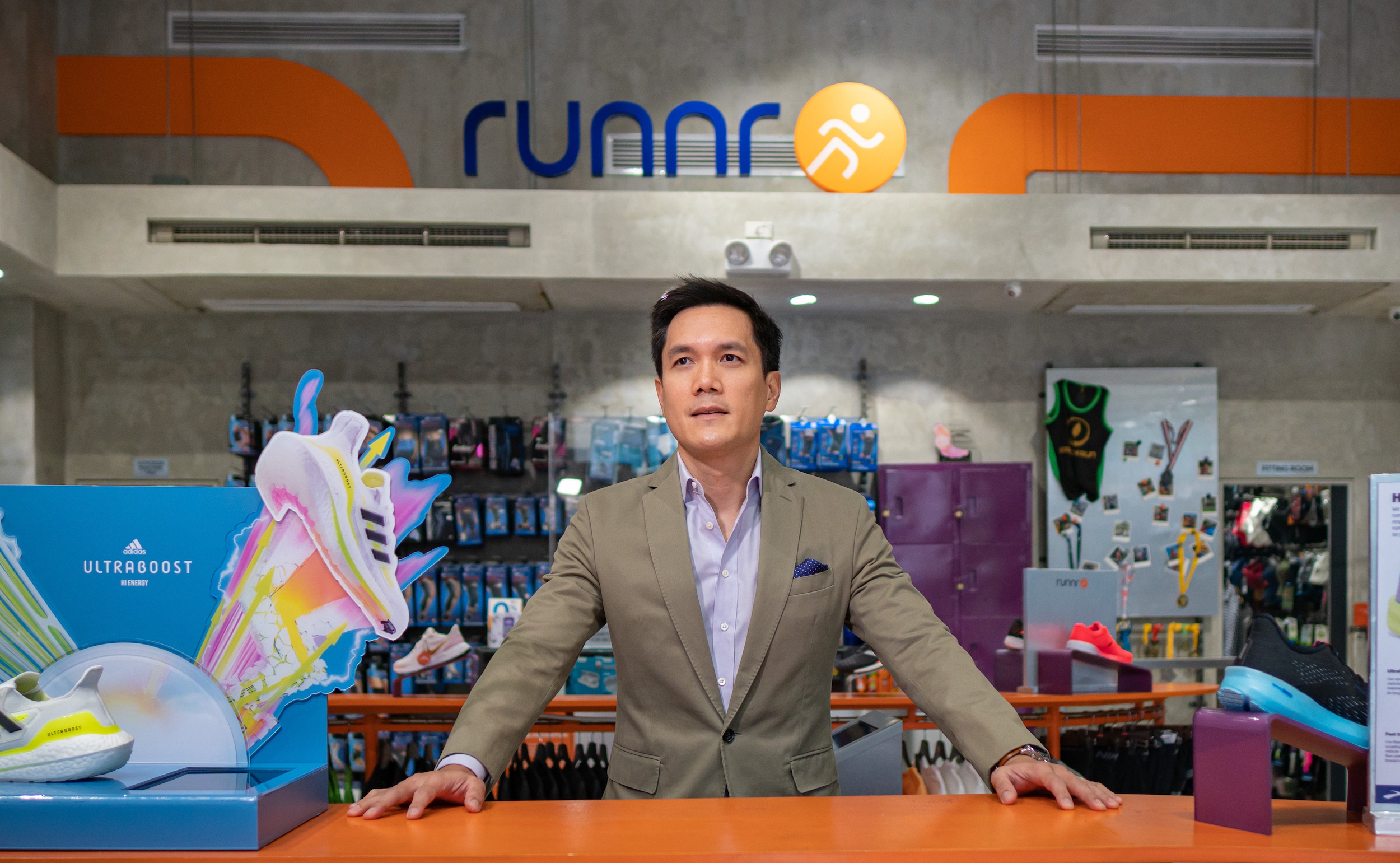 In 2009, the brand launched runnr, the Philippines' first and only world-class running specialty store, and urbanAthletics, a street lifestyle store.
One of my fondest memories pre-pandemic is the 2019 holiday season. On my lunch break, I used to travel to TriNoma to shop for my family's Christmas gifts. And since most of my family are sports enthusiasts, the runnr store was my first stop.
As a world-class running specialty store, it not only provides quality products from top global brands but also state-of-the-art foot and video gait analysis. I remember trying out this service – and promising myself I would go back to purchase my own pair of running shoes.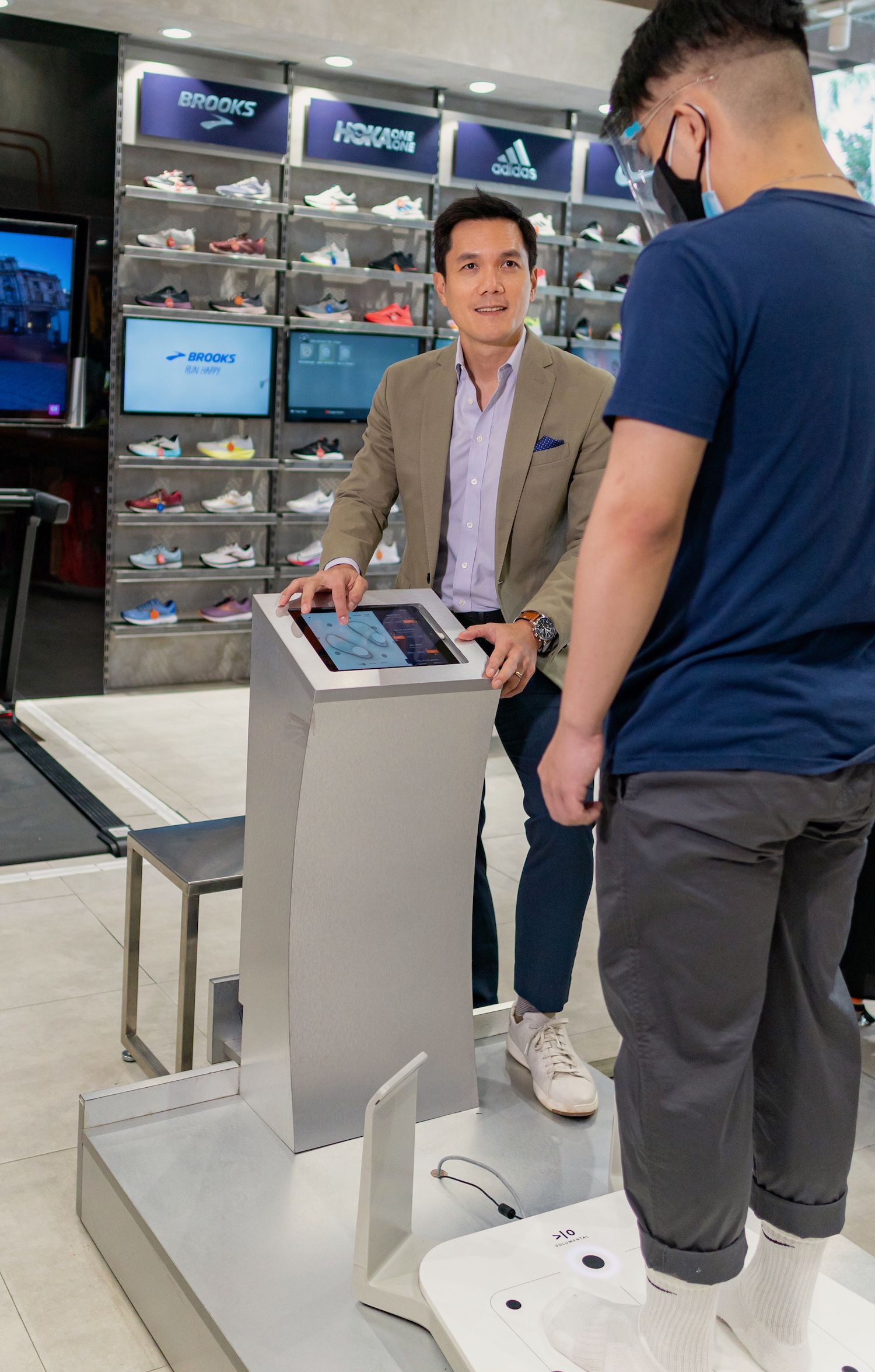 runnr distinguishes itself from other stores through its commitment to help competitive and recreational runners, as well as fitness enthusiasts of all levels, receive unparalleled services and support. This includes cutting-edge technology and experienced personal running consultants, among others. As Tan mentioned, their goal is to enhance and grow the local running community.
Running amid a pandemic
With Father's Day coming up, I find myself wondering what gift to give my father. You might relate. In the past, I would have immediately visited a Toby's Sports or runnr store to purchase running shoes or sports apparel.
Here's what you might be thinking: we can't do that right now. But did you know that Toby's Sports, runnr, and urbanAthletics remain active even amid the pandemic?
Just like other retailers, the pandemic greatly affected the company. But because of the brand's focus on digital commerce and position at the forefront of the fitness movement in the country, they have actually helped the local running community grow.
As an example, runnr continues to engage its online communities by creating Spotify playlists and organizing regular online games. For interested customers – such as myself – they are bringing their stores and products closer to us through their Chat&Collect service and hosting Facebook and Instagram live selling events.
Are you looking for a Father's Day gift for your sports enthusiast dad? Or are you interested in starting your running journey? Consider purchasing running shoes and other sports equipment and apparel from runnr.
Now, with your BDO-issued American Express Cards, you can help local, homegrown businesses such as runnr, Toby's Sports, and urbanAthletics bounce back. Shop at participating American Express Shop Small merchants and earn 5x rewards until August 31, 2021.
With over 1,000 merchant locations, ranging from retail shops, restaurants, and specialty stores. Reward points earned can be used to redeem a reward of choice from a selection of gift certificates, gadgets, appliances, air miles, and more.
When you shop small, you help not only businesses but entire communities. You can help sustain livelihoods and support local.
For more details, visit americanexpress.com.ph/shopsmall. – Rappler.com
Editor's note: An earlier version of this article stated that the promo is until June 31, 2021. It has been edited to reflect the promo extension.