Moms need to take care of themselves too
[Editor's note: United Home Products believes mothers should value their health and wellness. Below is their press release.]
The new normal is both a blessing and a curse for moms. On the one hand, we love the thought of keeping the family safe in the comfort of home. But on the other hand, having dad's work, the kids' schooling, and our own work and chores all packed into a single space creates an environment that tests the limits of our energy, patience, and even sanity. And being the ever-giving moms that we are, the one family member we always neglect is ourselves.
The constant pressure for moms to fulfill over-extended roles overwhelms even the most resilient of us. And this physical, mental and emotional stress is called quarantine fatigue. We feel drained and weak. Our hands and feet tingle and feel numb. Our skin turns dull and even develops rashes or rough patches. And we ultimately feel unhealthy, unattractive, and losyang.
But there's hope for us. Here are tried and tested ways to overcome quarantine fatigue, brought to us by United Home® MULTI-B:
Allow a few moments in the day for #metime. It's okay for moms to do things that are purely self-serving. These will help remind us that we are human beings with wants and needs that are unique from those of our family's. We can read a book, play the piano, binge watch on Netflix, sing along to our favorite songs on Spotify, stalk celebrities on Instagram, buy that perfume online, or even dress up and put on makeup even if there's nowhere to go.
Connect with people who make us forget we're moms. Having friends outside the mommyverse is healthy as it enriches our lives and makes us see that being a mom is just one of our multiple facets. We can attend an e-numan with college or high school besties. We can also join online communities that engage in activities we're interested in like music, art and travel. Or we can revive long lost friendships via Facebook.
Recharge through eating, sleeping and exercise. Eating well, exercising and getting a good night's sleep are important to relieve stress. Get at least 7 hours of sleep and do at least 30 minutes of exercise each day. Keep exercise routines interesting by doing a variety of 30-day challenges found on YouTube. And get fit creatively by incorporating stretching routines to household chores.
Supplement with vitamins. Even during pre-quarantine times, taking vitamins is recommended because we don't eat enough healthy food to get the proper nutrients our bodies need. Imagine how much more essential vitamins are during these stressful times. Symptoms such as weakness, nerve pain, numbness and even dull skin are signs that we are deficient in Vitamin B. That's why it is important to take Vitamin B supplements for us to maintain good health and well-being.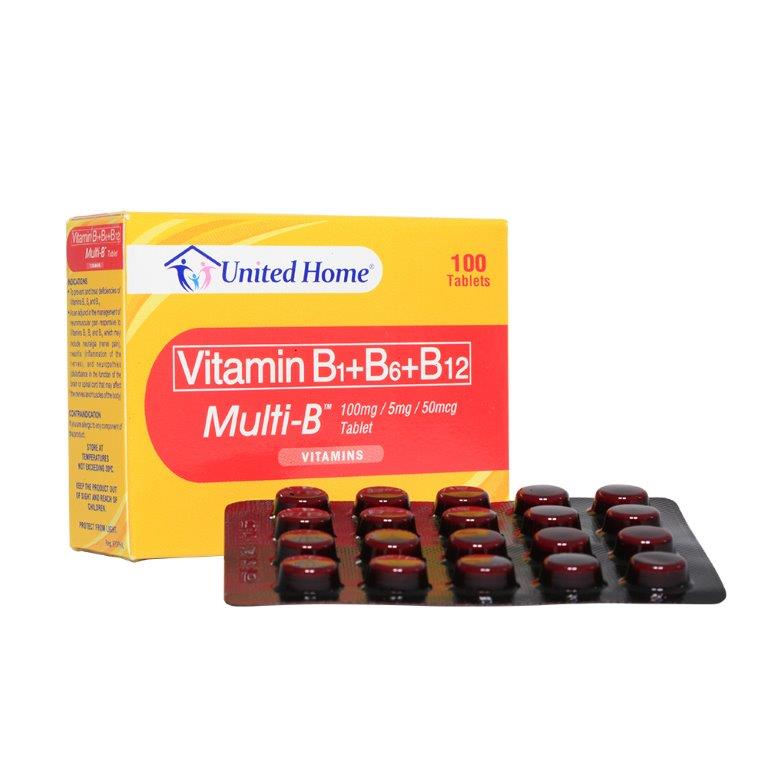 A great B-Complex vitamin we should take everyday is United Home® MULTI-B because it provides multiple benefits for today's Multi Moms. It helps maintain the normal function of the nervous system, addressing the numbness and tingling sensation we experience. United Home® MULTI-B also helps convert food into energy so we can overcome weakness and fulfill our roles at home and still enjoy our quality me time. And it helps promote healthy glowing skin, giving us moms that gandang nanay vibe. It's basically our go-to anti-losyang vitamin!
Multi Moms like us need all the help we can get in the new normal. With proper diet, exercise, and United Home® MULTI-B, we have a better chance at overcoming quarantine fatigue and continuing to give love and care to our families and, more importantly, to ourselves. – Rappler.com