It's time you discover the ultimate anti-kulob hack
The rainy season is here once again, and you know what that means: running to the clothesline outside the moment you hear the individual drips of a slow rainshower, or worse, dashing to your clothes as soon as you hear the sudden rat-a-tat of a downpour on your roof.
Some people settle for just doing indoor laundry right from the start, and they end up with that kulob smell on clothes – that oddly damp and musty odor. Personally, I don't know many who do this. Filipinos as a people are close to the sun and prefer that naarawan feel and smell. It's fresher and overall, just feels more hygienic, doesn't it?
People go through lengths in order to get rid of that kulob smell. Just Google kulob-related keywords and you'll find so many hacks that moms and homemakers try out and disseminate to the laundry community.
And here in the Philippines, the weather is so moody during the rainy season too. There are times when a typhoon comes and goes in a matter of two days, and then there are days when rain suddenly falls even though it was sunny just a few seconds ago.
As Filipinos, this is just something we've grown accustomed to, but our clothes shouldn't suffer for it. It's time to figure out the simplest anti-kulob hack of all.
First, we should understand what we're fighting. What is the cause of that unpleasant smell after the laundry? The answer to that: odor-causing germs.
So what can we do to protect our clothes?
It all boils down to the "final rinse." This is the step where you use your fabric conditioner on your clothes after a regular wash, adding an extra coat for your fabrics. With that said, a particular variant of fabric conditioner serves as the final armor to your increased sanitation and health.
Downy Expert Antibac from the makers of Safeguard doesn't only coat the fabric during the last rinse as traditional fabric conditioners do. Downy Antibac is formulated with a unique perfume technology, designed to keep the scent inside and remain on clothes even after washing and drying.
If you haven't done the "final rinse" step before, this video will help you break it down: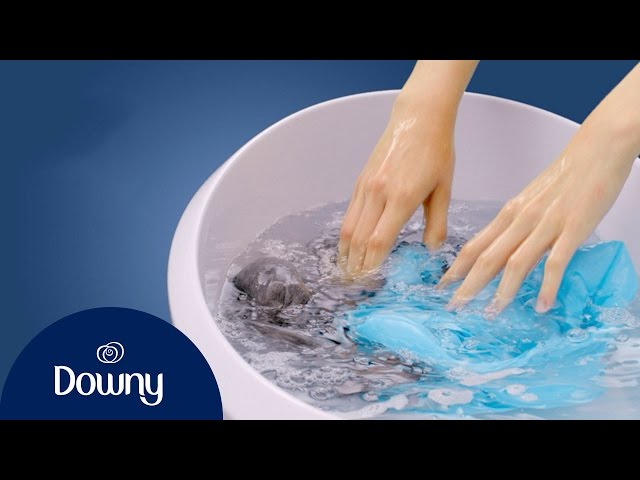 Downy Antibac was formulated with the makers of Safeguard in order to ensure 99.9% of germ protection (as tested on representative germ Staphylococcus aureus on cotton terry fabric) even after laundry.
So para sa bangong parang tinuyo sa araw even hours after laundry, make sure to always do the final rinse with Downy Antibac. Your family doesn't deserve kulob-smelling clothes even this rainy season. – Rappler.com
ASC REF CODE P142P082820DS