1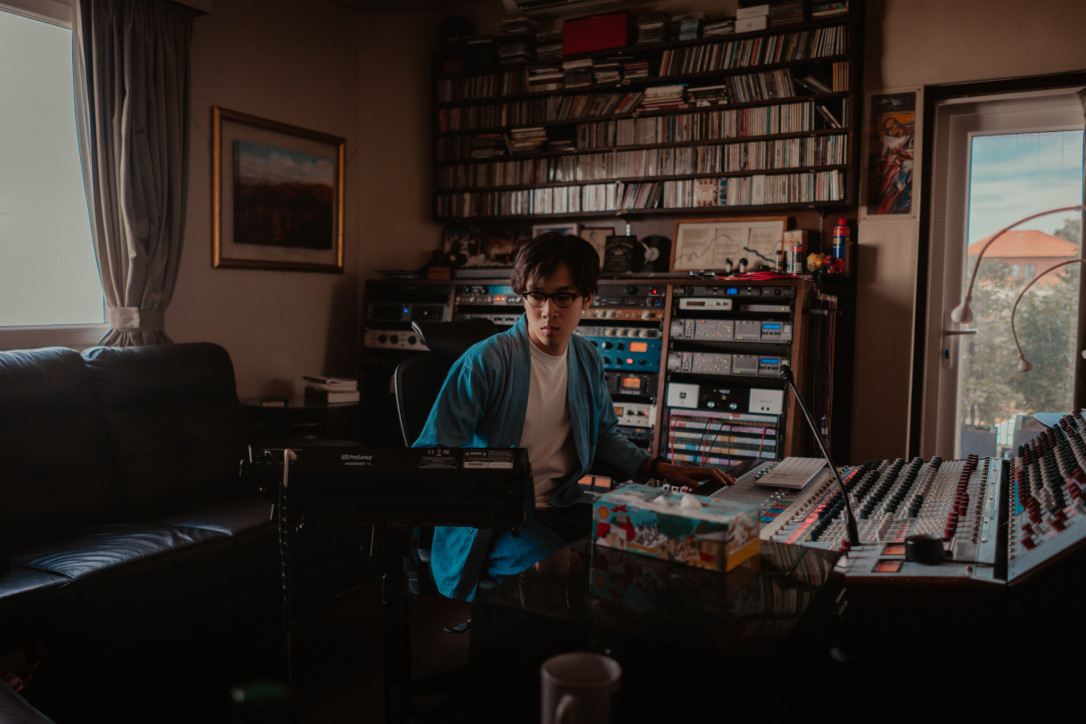 CHARLIE LIM: ALWAYS EVOLVING
desktop
Get to know the homegrown indie singer-songwriter behind Singapore's refreshed 1987 National Day Parade theme song, "We are Singapore" and more
---
"It was like getting away with murder."
That's how hectic 2018 was for Charlie Lim.
It's an honest to goodness description, except he wasn't really trying to run away from a heinous crime—but in a musician's world, maybe it's kind of the same.
He was touring Asia-Pacific – Manila, Penang, Adelaide, Brisbane, Tokyo, and Fukuoka – while preparing to release his new album 'CHECK-HOOK' and putting together his biggest concert yet at The Star Theatre in Singapore with a 13-piece band by the end of the year.
"It was intense. I don't know how we did it," said Charlie.
Charlie was on to one big thing after another including an important mission to refresh Singapore's iconic National Day Parade song, "We are Singapore," originally written in 1987.
"I was basically tasked to write a prelude to an older National Day tune," said Charlie. "It was quite a bit of pressure because it's a song that's known by everyone, but I'm glad it turned out okay."
He said it's a "short love letter" to his beloved country.
A homegrown success
It wasn't the first time that Charlie showed his love for Singapore through his music.
In 2015, Charlie wrote two theme songs for the 28th Southeast Asian (SEA) Games held in Singapore. He also performed his song "Still" during the SEA Games' opening ceremony.
He even served the National Service with the Singapore Armed Forces Music and Drama Company as a student.

His album Time/Space once soared to the top of iTunes Singapore charts in just an hour after it was released, and was the first Singaporean to hold sold-out shows at the Mosaic Music Festival.
He's dubbed as Singapore's most promising artist. And he's living up to that.
Finding his way back to Singapore
Charlie's parents are based in Melbourne, Australia. He also spent time there as a student. But despite the relaxed environment that Melbourne offers, Charlie always finds his way back home to Singapore.
"I didn't think I would move back home at the time but I was actually given more opportunities to play festivals and tour," shared Charlie. "I got signed to a small management team based in Singapore after I graduated from university, and I haven't really looked back since."
He does travel to Melbourne from time to time to see his family and friends but Singapore will always be the place for Charlie's passions.
"There's been more performance venues pushing for original music like The Esplanade, Bluejaz, and Timbre, and a lot more festivals [in Singapore] like Laneway, Sing Jazz, Ultra, Garden Beats, and Sundown over the past few years as well," said Charlie. "You can see a lot of younger acts doing their own thing, and that's all great for the scene."
"You can see a lot of younger acts doing their own thing, and that's all great for the scene."
According to Charlie, artists today have better opportunities to pursue their love for music and get much needed support from the government. In 2018, Charlie himself performed at the Singapore Nights in Manila, a weekend event organised by the Singapore Tourism Board which shone the spotlight on Singapore's talents and the country's nightlife and entertainment scene.
Through this, Singaporean talents are not hindered from further nurturing their talents and pursuing their plans to go bigger.

"It's been a great springboard for sure, not just performing locally but also being able to tour around Asia by being based here," said Charlie.
Evolving with his music
Charlie's newest album CHECK-HOOK deviates from the melancholic and neo soul vibes in his earlier music. In an interview with Harper's Bazaar, he mentioned that this album is about a point in his life when he's starting to question whether or not he should still do music.
"Being burnt-out is prevalent in this field, because you have to dedicate all your time to it. I wasn't sure if I could keep up, and sometimes I still question that," said Charlie.
He tried turning things around by exploring new ways to make music. Hence, the groovier CHECK-HOOK.
"At the end of the day I'm still a singer-songwriter but I enjoy dressing things up in new ways that excite me," said Charlie. "I think if I gave people the same thing over and over again we'd all get bored very quickly. If I want to call myself an artist, I almost need to be a bit more selfish when it comes to making music."
Growing Singapore's indie music scene
The music scene in Singapore, according to Charlie, is slowly but surely changing for the better starting with more art schools like Nanyang Academy of Fine Arts (NAFA), School of the Arts Singapore (SOTA), and LASALLE College of the Arts that offer holistic programs to aspiring artists like him.
SOTA, for example, has key programmes that include performance opportunities, learning journeys to concerts of diverse musical offerings, masterclasses by renowned local and international artists, and World Music Workshops by specialists from different cultures.
A program called Noise Singapore, an initiative by the National Arts Council, that pairs younger acts with more seasoned artists is also playing a big role in helping Singaporeans hone their talents and realize their dreams.
This programme provides several platforms for young talents to express, develop, and showcase creativity. Noise Singapore also aims to highlight artists' original works and encourage them to nurture their talent for the arts. It has helped thousands of Singaporean artists since it started in 2005.
"Success is self-defined and can be very relative, and getting validation doesn't always equate to whether something is well crafted or not."
Apart from getting a good mentor and surrounding yourself with a supportive community, Charlie has a word of advice to budding artists: "It's always good to remember what made you want to do music in the first place, and then figure out how to sustain that without getting overly bogged down by the business aspect of the industry. Success is self-defined and can be very relative, and getting validation doesn't always equate to whether something is well crafted or not."
For Filipinos going to Singapore, Charlie recommends checking out gigs via Bandwagon or Time Out. Find inspiration from live performances and local artists as you navigate your way to honing your passion and making your dreams happen.
So, take a cue from Charlie. Say what you want and do what makes you happy through your music. With hardwork and dedication, success will eventually follow.
Charlie's guide to Singapore
Charlie usually works from home, writing or recording from his bedroom studio. But he writes whenever inspiration strikes. So, to get out of the house and his own head, he said, Charlie likes to go boxing (TRIVIA: His new album title 'CHECK-HOOK' is a boxing move).
How to enjoy Singapore's nightlife
Places to visit
To find the best hawkers
Old Airport Road
Bedok 85 Market
Maxwell Food Center
To experience Singapore's culture
Dishes to try
I grew up in the east side of Singapore so I'm always around the Katong/Marine Parade/Joo Chiat area. I like it because it's quite a quaint area, not too crowded and lots of nice shophouses.
East Coast Coffee and Gelato
Katong Laksa
Chicken Rice at Katong Shopping Centre
Prata at Mr & Mrs Mohgan's
Lam's Salt Baked Chicken
HOW TO GET CHARLIE'S FAVORITE DRINK:
I love teh halia (ginger milk tea). There's a great teh tarik place next to Kampong Glam café on Arab Street that's great, I don't actually think it has a name or a signboard but there's always a queue so you can't miss it.
– Rappler.com
Ready to experience Singapore's nightlife and entertainment scene? Check out Visit Singapore for more information!