Love will never be enough, but through mutual effort it can persist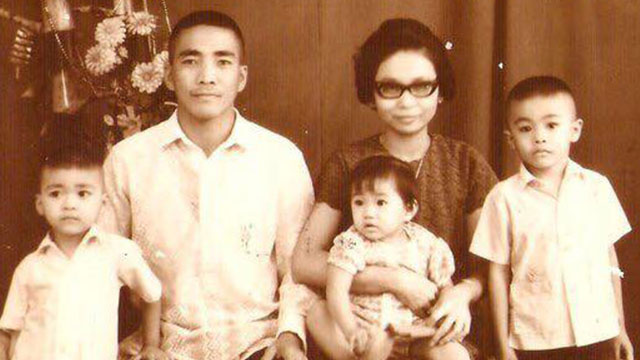 MANILA, Philippines – "Back when I was a kid, I thought all restaurants were take-out counters—the kind where you ordered by knocking on the kitchen back door."
Growing up, my father often shared with us stories of his impoverished youth. It's one of those things that, now in adulthood, I feel bad laughing at as a kid. But you know, at the time, they were these sorts of stories that became an inside joke between us siblings. How our Debby Downer of a dad would always find a way to add a sad punchline to any situation by sharing how these mundane comforts we barely thought about were alien luxuries in his day.
There's the story of how he thought breakfast cereals were tsitsirya (basically eaten like kornik). There's also how—and this was before green salads were a thing—he unintentionally surprised my mom by making a bagoong and kangkong salad when she was expecting something closer to potato or macaroni. "It was the only 'salad' I was familiar with," he told us.
The irony of things is that, while he often shared these sadly comedic anecdotes of his life, they would often come with a juxtaposition. He would also tell us of the affluence of his Chinese grandfather. "For a time, he had the tallest house in all of Tuguegarao!" "Our family could have owned half of Tuguegarao if only he accepted all those land titles as loan collaterals."
A large part of my father's humble beginnings stemmed from how he was the first-born of a forbidden marriage. His mother, my grandmother, was a near 100% Chinese woman, born of a mainlander and an Aparri-raised tsinay, who married a pure Ybanag kutsero-turned-teacher. And she was disowned because of this.
"Langit ka, lupa ako"
My grandparents' love story is that of the typical meeting of two worlds.
My grandmother was the first-born of a prominent Chinese businessman in Tuguegarao. Even amongst the wealthy Chinese in the province, he held a certain distinction. He was the president of the Chinese Chamber of Commerce, he owned multiple businesses, and he sort of functioned as the godfather-type in Tuguegarao, whom those with problems in the Tsinoy community often turned to.
I'm reminded of Grease whenever I'd hear descriptions of how my grandparents were back. My Lola Emilia was prim-and-proper, bespectacled, bright, and ultra-religious. When she'd leave the house, she had an assistant who followed her with an umbrella and would hail rides for her. 
My Lolo Greg (short for Gregorio), on the other hand, grew up poor but was quite the rough-around-the-edges charmer. Like his father, he was a kutsero (kalesa coachman). Yet he also had the body of a dancer, showcasing his folk dancing skills in schools, smooth-talking women along the way. (Based on the stories, he was quite popular.)
Their paths would soon cross once my grandfather was hired as the CAT instructor in the school where my grandmother was teaching Physics. Back then, there was no dating for Lola Emy. Guakong would only allow suitors who were 1) Chinese and (not or) 2) successful. Neither of which my grandfather was.
My grandparents' coupling is something we're still baffled by to this day. One is cordial and will draw you into hour-long stories, whether you like it or not. The other is quiet, analytical, and reticent. Needless to say, after a year, my grandparents traveled to Manila and got married in secret.
Their marriage would cause outrage in Tuguegarao and it only had guama's blessing, my father would tell me. And true enough, she was shunned by her father for it.
Left to their own devices and without a home to go back to, they raised their family in whatever small home they could rent. The shadow of our guakong's towering home loomed over them both literally and figuratively—as the three-story mansion did stand out amongst the mostly bungalow homes in Tuguegarao. It was only our guama who maintained contact with our grandmother.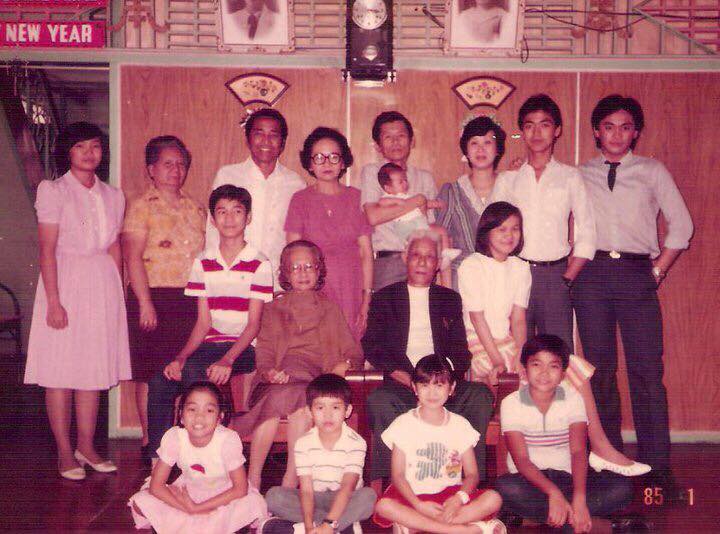 My grandparents, however, along with my father and his siblings, would eventually end up living in the house of our guakong after some time. Albeit, it was in the weirdest of arrangements. One which wasn't a gesture of reconciliation but one of convenience.
My grandmother's only brother—who was the one living with our guakong and guama back then—moved to Manila to start his own family. Aging and without company, our guama invited my grandmother to live with them. Though in the same house, there were still literal divisions in their living arrangement. 
My father's family had to eat at a different dining table, one in the middle of the house's storage room. They also had their own separate food, one which was mostly composed of vegetables our grandfather farmed in their backyard, while our great-grandparents feasted on adobo and lugaw.
"We didn't even have enough money for rice, we ate boiled corn," my dad would tell me.
My father would soon move out of the province at the age of 12, after getting into Philippine Science High School. And my grandfather would become an OFW during the first wave of Saudi migrant workers.
Aftershocks
I'd love to say that this story ended with a grand gesture, a mahjong game similar to that scene in Crazy Rich Asians, where the outsider gains the favor of the conservative head of the family by a cinematic display of worthiness. But it doesn't.
It isn't even a story of warming up through time. Life just continued. At the end of his life, our guakong spoke to our grandfather from time-to-time, but I wouldn't classify it as a friendship nor a familial bond. It was just something that they eventually had to do.
There's no story of a surprise inheritance—and I don't think it was much of a surprise that my grandparents weren't left with much. My grandfather was able to support his family by working in the Middle East. However, this was already well into my father's college years, after he got a DOST scholarship at the De la Salle University.
Whenever I see my father, and the person he is today (and this may also affect the person I am today), I think our grandparent's choice to love no matter what still has aftershocks 60 years after.
My own father's love language is built upon acts of sacrifice. Being the first-born, even though un-required, he took it upon himself to do what it takes to secure a better future for his siblings. 
He had to leave his family at an early age for a better education. He had to forego the long-process of building a career as a chemical engineer (which, until this day, he wishes he took the boards for) for a sales job that paid better and churned a quicker profit so he could help his family out. And I, in turn, was also raised to equate love with service, to romanticize hardship even though it shouldn't always be the case.
The economics of love can be tricky. Life is too complex for love to be enough in securing a fairytale ending. Things don't always end up rosy–and my grandparents, my father and his siblings, and, in some ways, even us, went through a lot of financial hardships. But when it comes to love in its purest form, I do believe it can persist.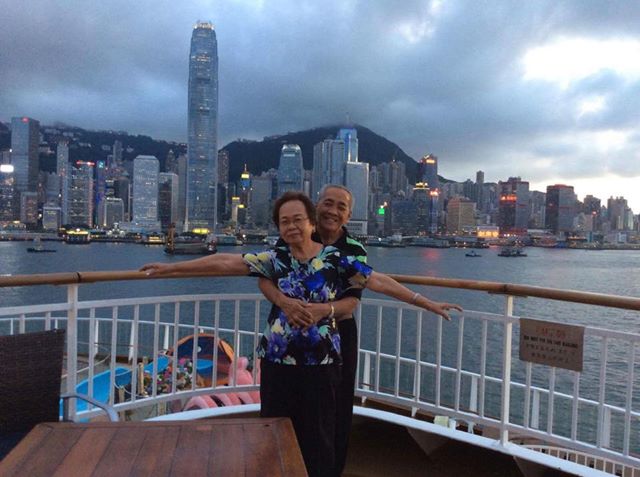 My Lolo Greg and Lola Emy are still together until this day, and so are my parents, and so are most of my father's siblings and their spouses. And though they may not all be aware of it, I'd like to credit my grandparents' display of love amidst all as the cornerstone of all our definitions of love.
We don't choose the people we fall in love with. However, the choosing comes when we decide to let love continue.
Like my grandparents, absolutely all of the situations around them beckoned that life would be more comfortable if they went their separate ways. And yet they made a move, chose each other – breaking barriers in the process. Even if it meant a life of hardship and disapproval.
So, for those that do find that special connection, I want to tell you that no, love alone cannot sustain a relationship. Love cannot conquer all. But it's the people that choose love, and the choices they make, that must do the conquering. 
Love isn't just a feeling. It is mutually choosing to be with a person despite all…even if it means, in the case of my grandparents, never getting to cross that "Great Wall." – Rappler.com
Don't let judgment and other barriers stop you from making a move. You are #FreeToLove and get closer to whomever you fall for. 
Learn more about Close-Up's #FreeToLove by visiting this link.
{module 4324}
{module 4321}