Homemade frappes and iced latte with NESCAFÉ Gold take us back to our dating days
When we were just boyfriend and girlfriend, my husband and I used to go on dates every Saturday. Since weekdays were for work and Sundays were for family, that's the only day we had for each other. And because that was just one in seven days, we tried to do what we could to make it special.
We would eat a nice lunch – often Japanese – and get our favorite café drinks. That's usually frappuccino for him and iced soy latte for me. It's our last stop before going to the cinema to catch the latest movie that was on. It might sound like every other date that couples have but the thing is, my husband and I are so stingy, café drinks are a luxury for us. So just putting that into the mix would easily upgrade a date from regular to special.
When we got engaged in January 2020, we talked about the things we promised to still do even after we got married like holding hands, saying "I love you" frequently, and going on our sacred "saturdates." Obviously, the pandemic didn't make the last item possible, even the first one to some extent. We were running the risk of getting so used to each other not just because we're now married but because we went from seeing each other just once a week to 24/7.
But like everybody else, we looked for ways to keep our "saturdates" alive. It's a challenge to be a newlywed in a pandemic but on the bright side, we get to spend a lot of time together – and spend it creatively.
We call our Saturday lunches our "Saturday special meal." We would either order from our favorite restaurants or cook our favorite meals – still Japanese – like katsu curry and hot soba noodles. The process of choosing our meals or cooking it together has become a form of bonding activity for us, too. It's something I really look forward to especially if I'm having a rough week.
And just like we used to, we would crave our favorite café drinks after eating our hearty lunch. But since ordering from a coffee shop every week isn't economical, we've learned to make our own favorite café drinks like how we learned to cook our favorite dishes.
We are a millennial couple after all so we are learning all this by asking Google for recipes. But since we don't want to spend the better part of our Saturdays in the hot kitchen, we would always look for the easiest recipes that call for the least ingredients.
That goes for our homemade café drinks, too. We've stumbled upon coffee recipes that require the use of the most elaborate tools and strange ingredients that we definitely don't have in our pantry.
That's why NESCAFÉ Gold's Your Home Café is such a lifesaver. It has all the fancy but easy café recipes we're looking for. It's pretty much like looking at a coffee shop menu but you are your own barista and you save on coffee funds.
These are the drinks that we love making at home using NESCAFÉ Gold:
Iced Vanilla Latte
I'm a huge iced latte fan but I prefer mine with soymilk. I like that it's not too sweet and I could still taste the coffee even if I usually make it 50% soymilk.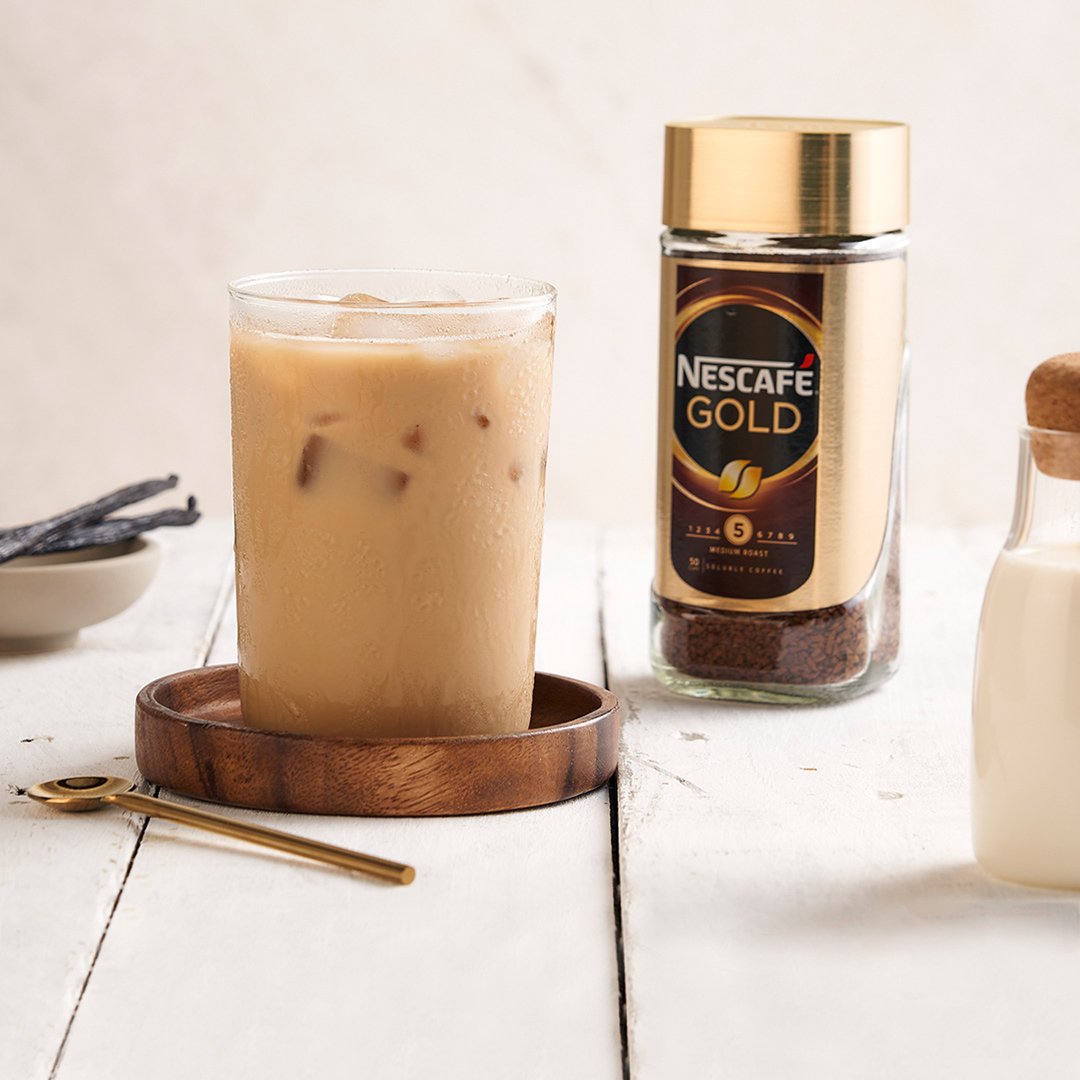 [Recreate Iced Vanilla Latte at home with this recipe]
Mocha Frappe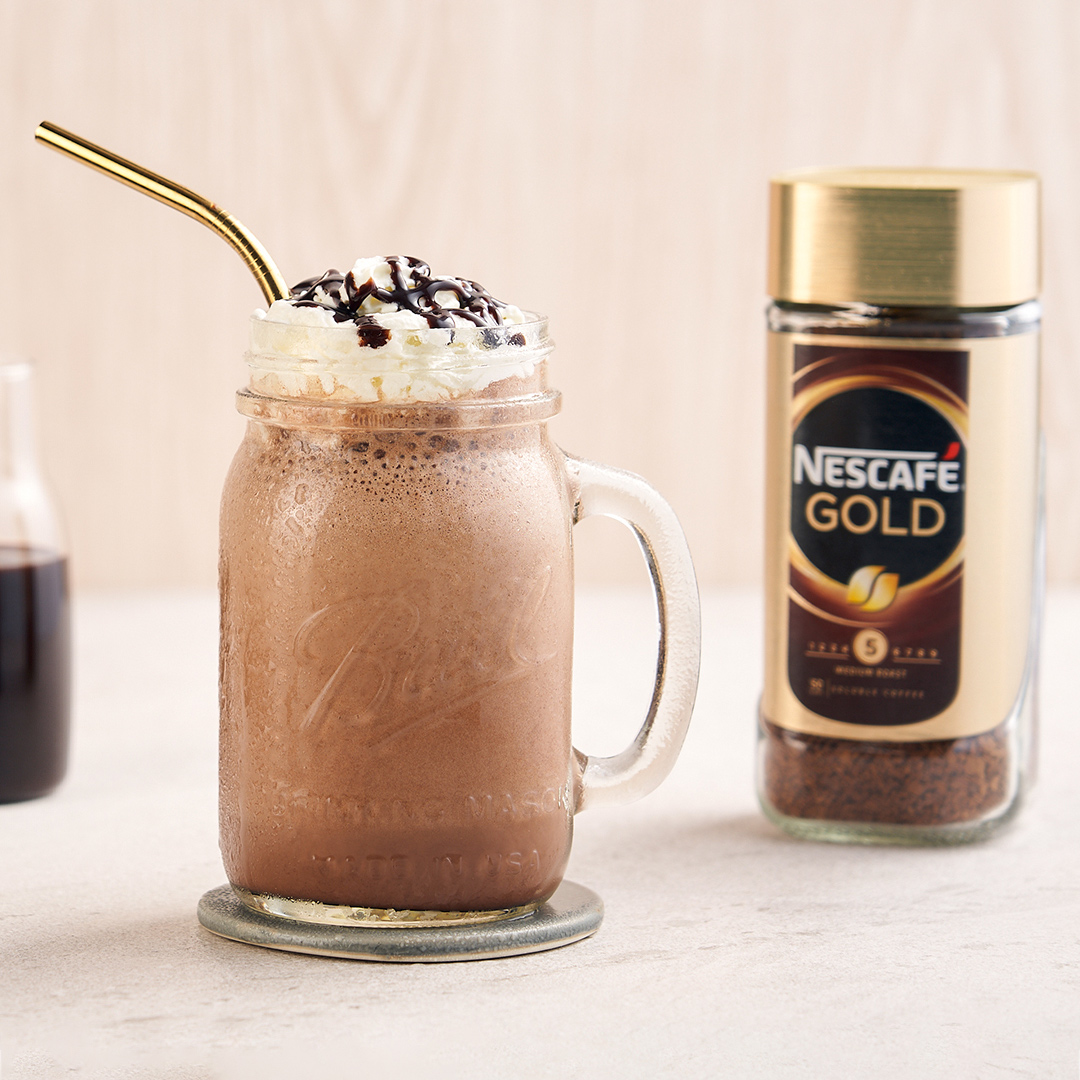 My husband likes his coffee a bit extra so he would always go for a frappe. So we like recreating this mocha frappuccino at home. We add whipped cream if we're both feeling a little extra, too!
[Recreate Mocha Frappe at home with this recipe]
Iced Milk Tea Coffee with Pearls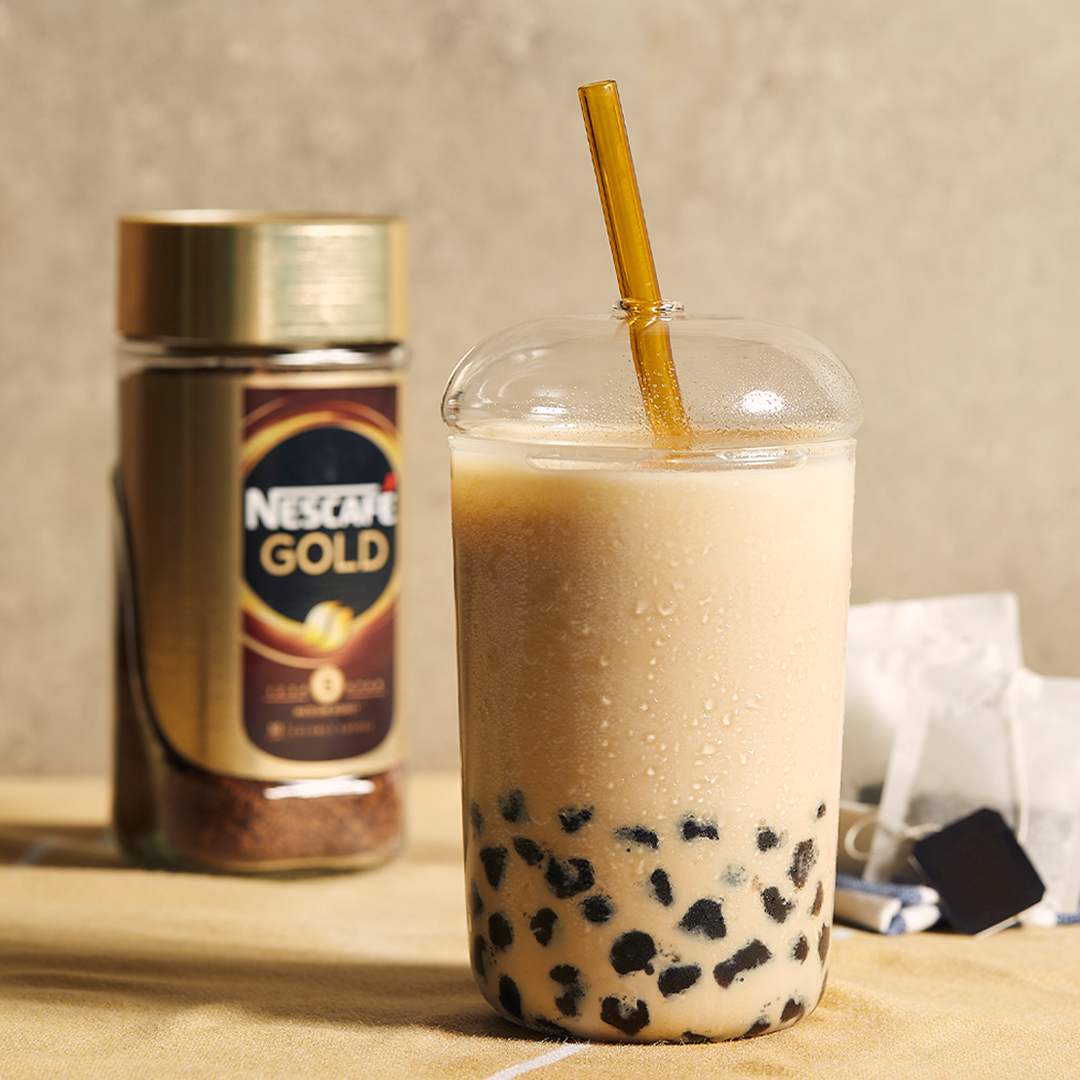 We are a couple of milk tea fans, too. So this is another one we love recreating at home. Since this is a bit more elaborate than the other two coffee recipes, whenever we decide to do this means we're set on spending the whole Saturday lounging around.
[Recreate Iced Milk Tea Coffee with Pearls at home with this recipe]
Since we're using NESCAFÉ Gold that's expertly crafted with 100% Arabica beans and roasted to golden perfection for a smoother taste and rich aroma, it's not that hard to recreate our favorite café drinks even if we're not actual baristas.
Our coffee-making sessions also give me an opportunity to speak my husband's love language which is acts of service. He appreciates it when I make him his favorite mocha frappe from scratch and I feel his love when he tries his best to make the perfect iced vanilla latte for me, no matter how many attempts it takes.
The quality time (my love language) that we get to spend making our café drinks together and the words of affirmation we get to share while tasting our especially crafted coffee instantly fill both of our love tanks – which we've learned from our pre-wedding seminar is very important in keeping marriages happy.
Once our café drinks are ready, we pick up some chips from the pantry and head to our home cinema – aka our couch in front of the TV in our bedroom – to watch our series or movie of the week. So, even if we can't go out, we get to relive our 'saturdates' and spend real, special moments together as husband and wife. – Rappler.com