"Overlanding" entrepreneurs Jake Soriano and Joel Pedro demonstrate how technology enables them to go on remote adventures with their families
Although "overlanding" is far from a household term, it is a rapidly emerging pastime that has now become more viable in the age of social distancing and travel restrictions.
"Overlanding is basically driving long distances by road with a unique destination in mind while using a self sufficient vehicle," explains Jake Soriano, overlanding enthusiast and small business owner. "It is normally 80 percent highway and 20 percent off-road."
A perhaps more extreme version of the typical "road trip," the key difference here is the remote, off-road aspect. Overlanding is best enjoyed with more nature and less connectivity. In short, it is the perfect family getaway.
These days, family time has ascended in many of our priority lists. This can often be hard to balance with modern hustle culture, which places high value on meaningful work and personal prosperity.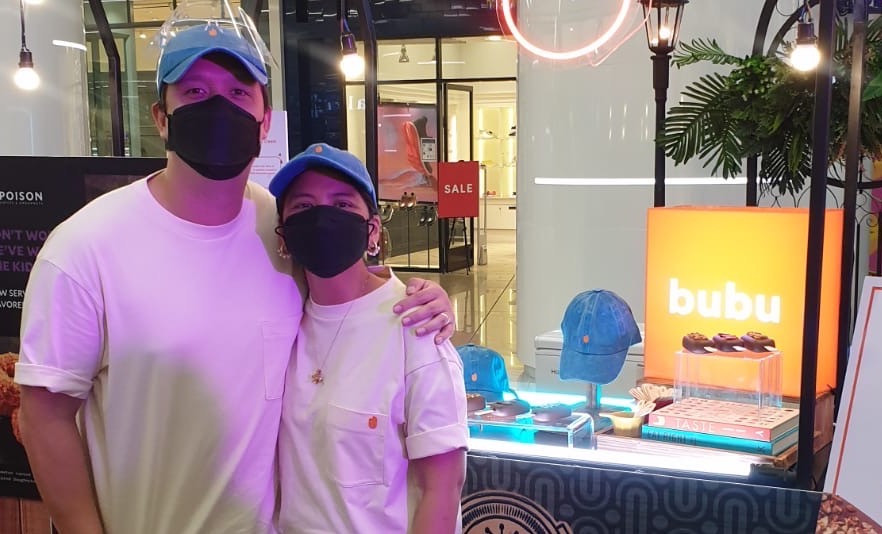 For Jake and his wife Ria, who each has a decade of experience in advertising and retail, it is all about balance. In 2020, the power couple traded working full-time for starting their own food business, Bubu Bars. By claiming more of their own time and working together as a team, they are able to regularly go on private weekend excursions all around the Philippines.
"There is a time for work and there is a time for play," says Jake. "When we are out overlanding, that's really it. All work plans and agendas have been put on hold and time is now focused on family."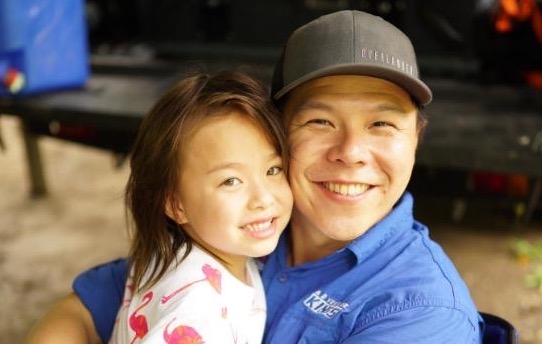 As for overlanding entrepreneur Joel Pedro, work and play have come together in his small business, Overland Kings, which sells essential gear such as tents and drawer systems.
"The Philippines is a car-loving nation," notes Joel. "Overlanding allows you to enjoy family time in the safety of your own vehicle." When Joel first saw how quickly his first batch of camping gear sold, he knew he had a business.
For those who wish to try overlanding, he recommends Paowin, Cavinti, which boasts cool weather and a private lagoon catered to car camping. He also dubs Jungle Base in Tanay as the perfect training ground for off-road driving.
Normally when we think of vacations or beautiful destinations it's instantly international but I've learnt through overlanding that our country has so much to offer that we can reach by land!
Jake Soriano, entrepreneur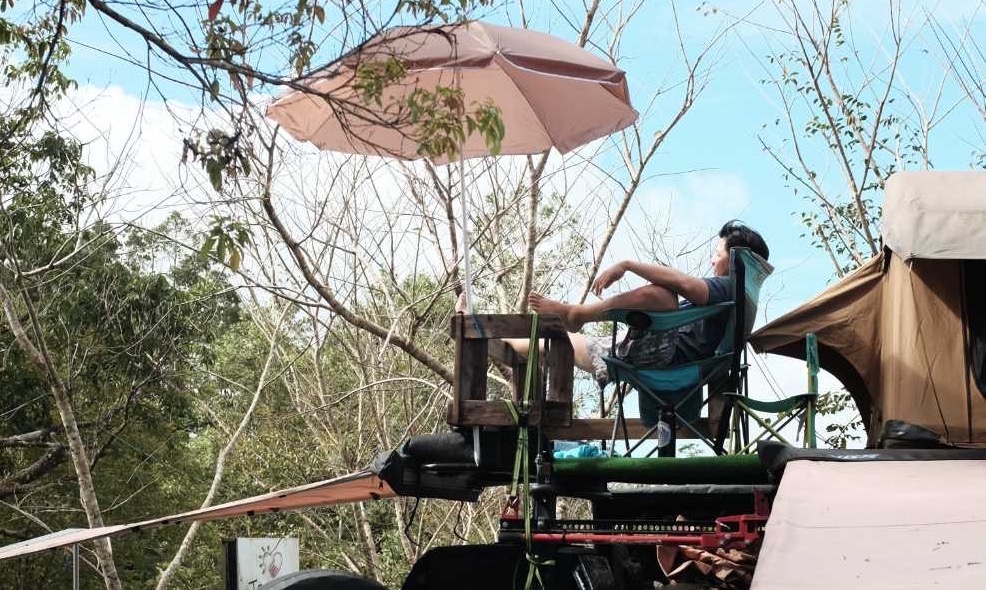 Of course, overlanding is no easy task, and requires the right vehicle and equipment to optimize safety and leisure. Jake enumerates his post-trail maintenance tasks like checking fluids, cleaning breaks, and replacing any parts that need changing.
"You need to keep your rig ready for any adventure. The goal is to get you camping quicker so you can enjoy nature," concludes Joel, who also recommends upgrading tires to all terrains.
For adventurers like the Pedros and the Sorianos, car care is all part of the weekly routine. This is why Toyota has released the myTOYOTA app.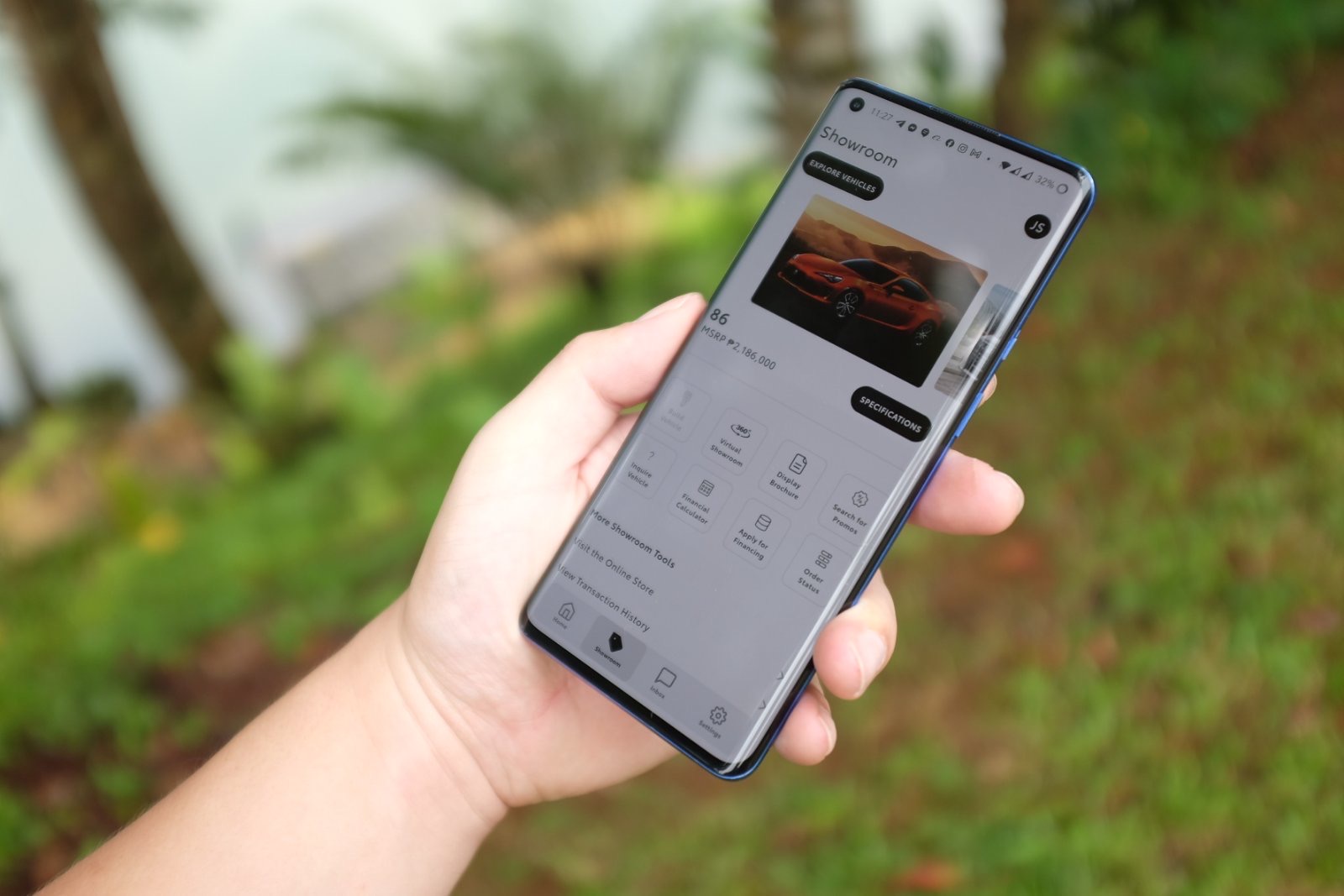 From booking service appointments to buying accessories, the myTOYOTA app covers all car needs. With the myTOYOTA app, car ownership becomes a truly mobile experience. You can download the app on the Toyota website.
With time as a precious resource, every bit of efficiency counts. Between building businesses, fostering their families, and caring for cars, overlanders Jake and Joel have found a way to make the most out of it.
– Rappler.com