This is AI generated summarization, which may have errors. For context, always refer to the full article.
Mega Tuna shows us how real tuna is supposed to look and taste!
Editor's note: This press release is sponsored by Mega Tuna and was handled by BrandRap, the sales and marketing arm of Rappler. No member of the news and editorial team participated in the publishing of this piece.
Ever wondered about the true taste of pure tuna? If you want to truly discover the flavors of delicious canned tuna, Mega Tuna has got your taste buds covered!
Taking pride in its 100% pure, extender-free tuna, Mega Tuna, with each can, boasts #PureTunaSatisfaction. Committed to making Filipinos realize this, Mega Tuna launched the Tunay na Tuna Challenge, where a 3-step authenticity test allowed consumers to compare a couple of canned tuna brands (with external physical branding concealed) in terms of three criteria: flake size, richness of flavor, and being extender-free. They were then made to choose which canned tuna product satisfied them the most.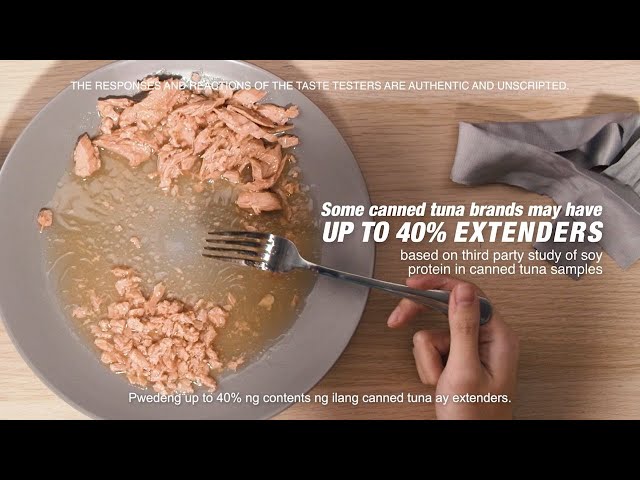 Upon revelation, they discovered that most of them chose the same brand: Mega Tuna, thanks to its bigger flakes, richer flavor, and absence of extenders!
With a wide range of flavors to choose from, including the new Spicy Lemon and Smoky Barbecue variants, Mega Tuna is guaranteed to satisfy the palate and hunger of every Filipino for canned tuna.
Join Mega Tuna on its path to having more and more consumers discover 100% pure tuna satisfaction! For more information, follow us on Facebook, Instagram, and TikTok. – Rappler.com