2
3 fiber-rich drinks to try this summer

MANILA, Philippines – Nothing says "summer" like a tall glass of a cold, refreshing smoothie.
On hot days, it's important to stay hydrated frequently. It's not just about keeping cool – did you know that not drinking enough fluids could also affect your digestive system?
If you want to maintain a light and active feeling throughout the summer (and any other day), you should also increase your fiber intake. Getting enough fiber in your system can help to reduce cravings and bloating (which our #1 enemy when wearing a swimsuit). Psyllium fiber helps trap and remove waste from the body. In the long run, this type of fiber could also help lower your blood sugar and cholesterol levels. (READ: 12 tips for a light and active summer vacation)
The next time you're craving a cool treat, go ahead and indulge with less guilt. Make these 3 simple yet fiber-rich drinks. Drink up and enjoy! You can also try to make hi-fiber snacks. – Rappler.com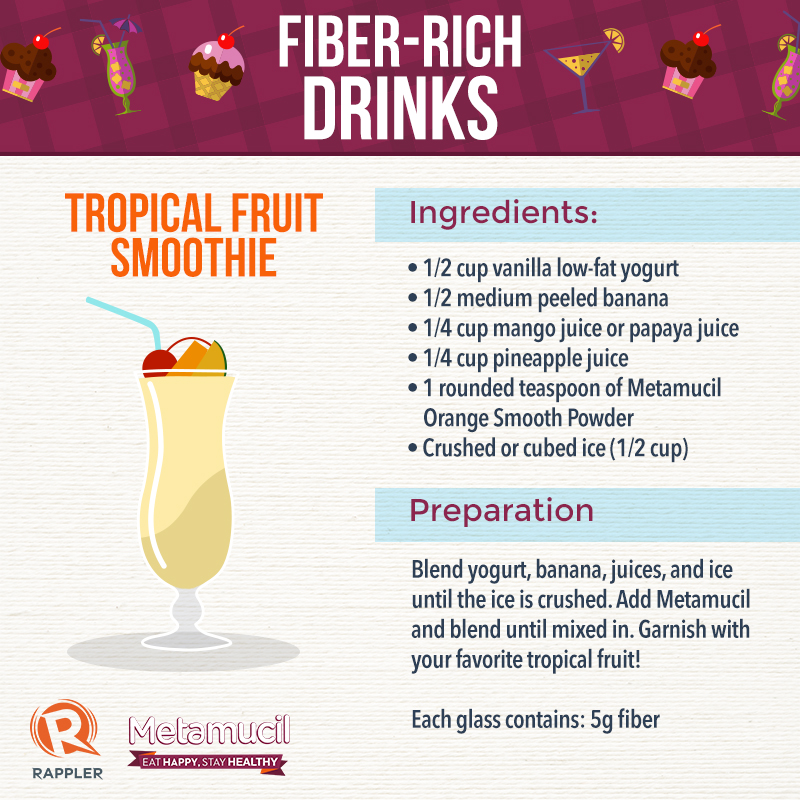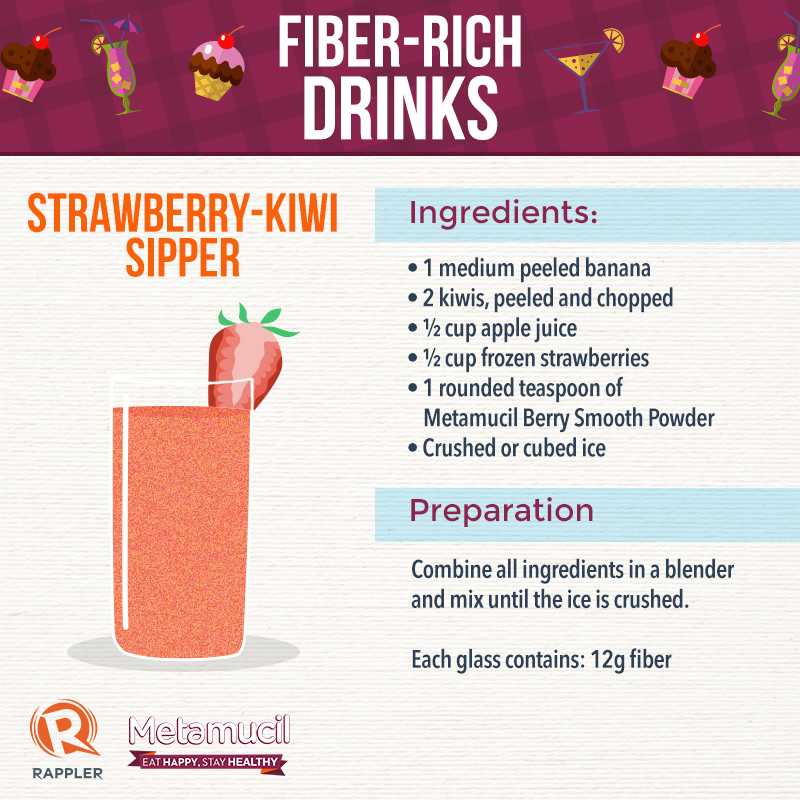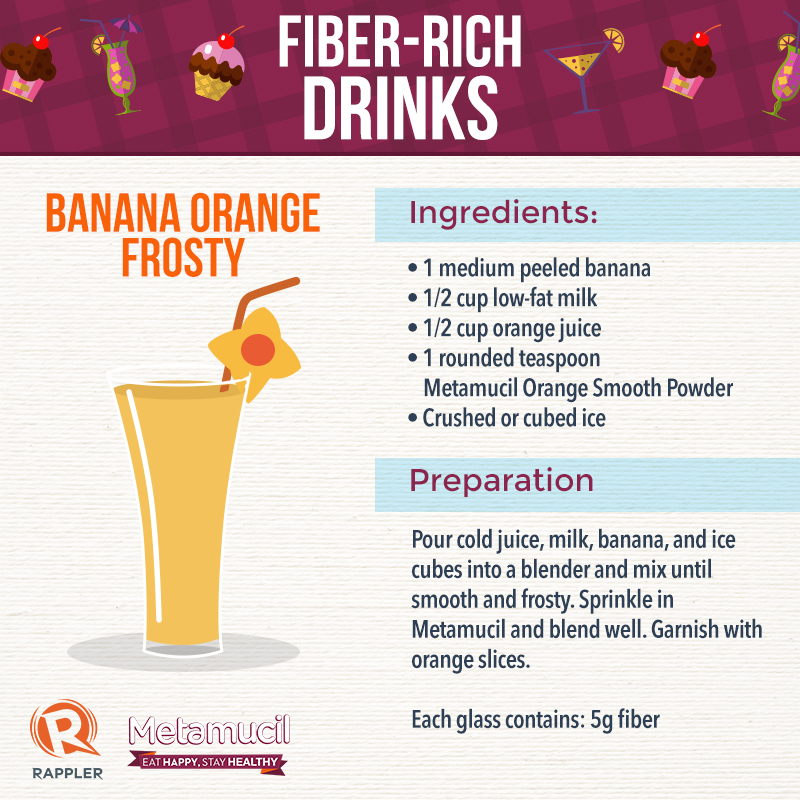 All recipes courtesy of Metamucil

In these changing times, courage and clarity become even more important.
Take discussions to the next level with Rappler PLUS — your platform for deeper insights, closer collaboration, and meaningful action.
Sign up today and access exclusive content, events, and workshops curated especially for those who crave clarity and collaboration in an intelligent, action-oriented community.
As a bonus, we're also giving a free 1-year Booky Prime membership for the next 200 subscribers.
You can also support Rappler without a PLUS membership. Help us stay free and independent by making a donation: https://www.rappler.com/crowdfunding. Every contribution counts.