2
3 hi-fiber snacks to satisfy your craving

MANILA, Philippines – Do you always feel guilty about eating snacks? Don't worry – they can actually be good for you!
Here's why: in between meals, snacks can help reduce cravings, raise your energy levels, and prevent overeating. So yes, a snacking habit can actually help you become fitter and healthier!
Of course, it's important to pick the right snacks. Skip snacks which are loaded with sugar and empty calories and go for those loaded with good nutrients such as protein and fiber.
Did you know that most people need at least 25 to 38g of fiber daily? Most people get way less than that. Choosing hi-fiber snacks is a great way to meet the requirement! Psyllium fiber in particular, available in flavored and powdered food supplement form, can help improve your digestive health, reduce bloating, and in the long run, even lower your blood sugar and cholesterol levels. (READ: What happens when you don't get enough fiber?)
Last time, we shared recipes for 3 fiber-loaded drinks. This time, get busy in the kitchen with these sweet yet guilt-free treats! – Rappler.com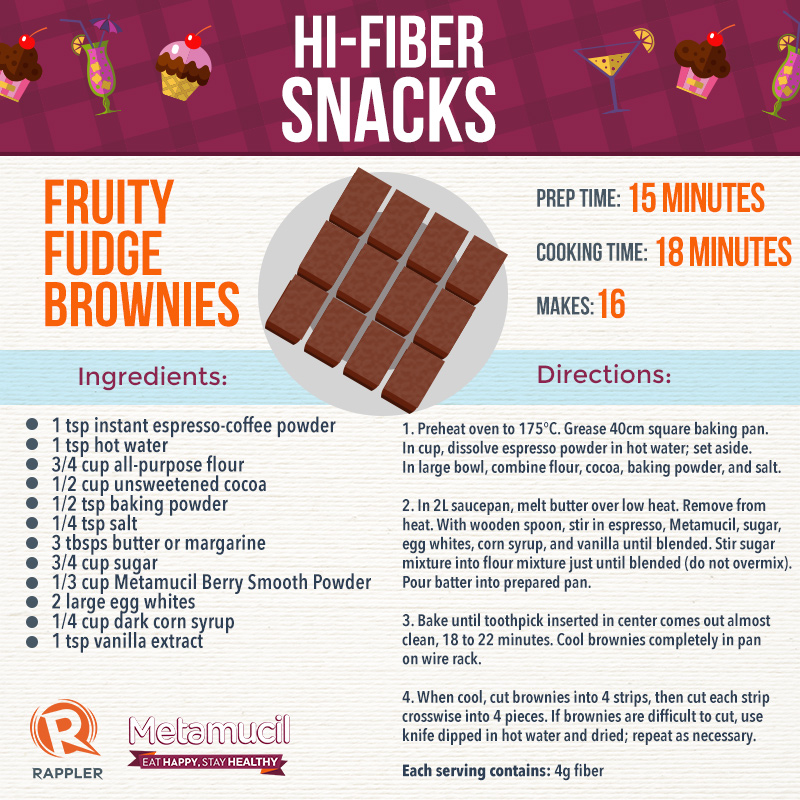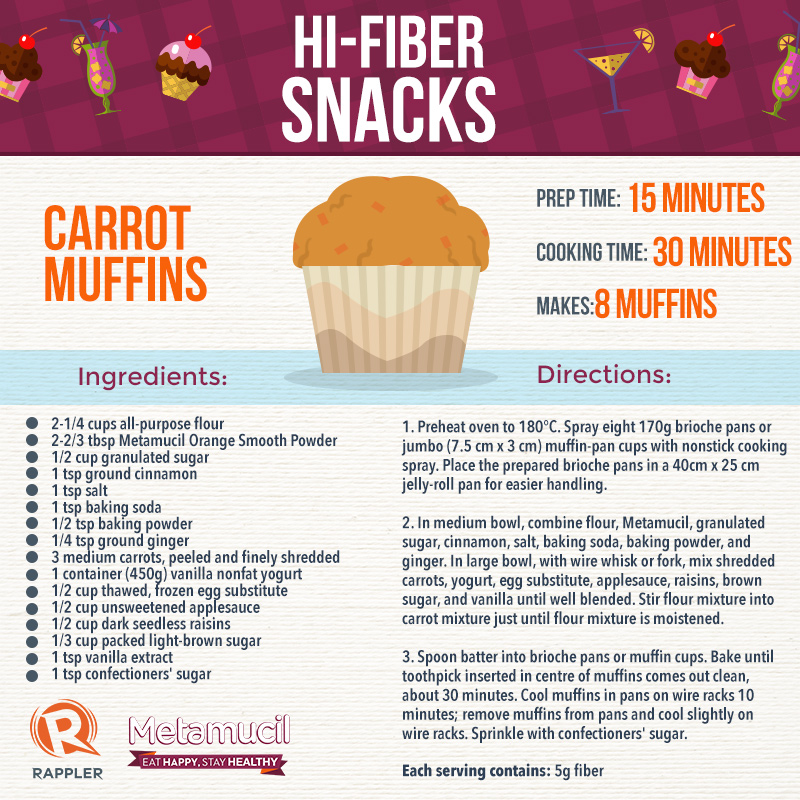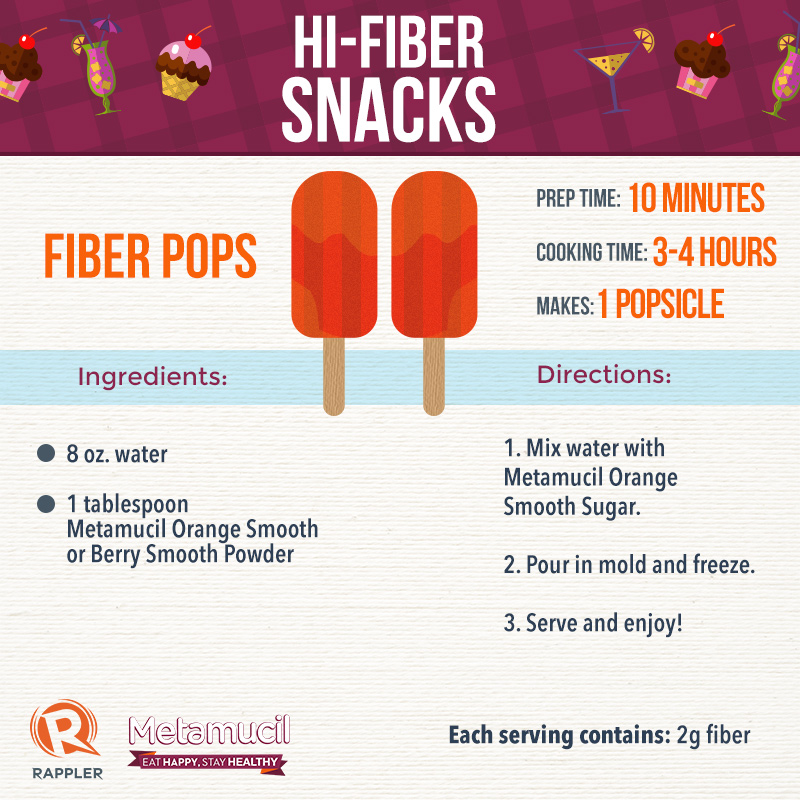 All recipes courtesy of Metamucil

In these changing times, courage and clarity become even more important.
Take discussions to the next level with Rappler PLUS — your platform for deeper insights, closer collaboration, and meaningful action.
Sign up today and access exclusive content, events, and workshops curated especially for those who crave clarity and collaboration in an intelligent, action-oriented community.
As a bonus, we're also giving a free 1-year Booky Prime membership for the next 200 subscribers.
You can also support Rappler without a PLUS membership. Help us stay free and independent by making a donation: https://www.rappler.com/crowdfunding. Every contribution counts.