1
desktop
In 2015, nations around the world came together for the first time to sign the Paris Agreement,
which aims to fight the worst effects of climate change by curbing greenhouse gas emissions.
Along with the landmark pact came deeply ambitious goals for clean, renewable energy growth.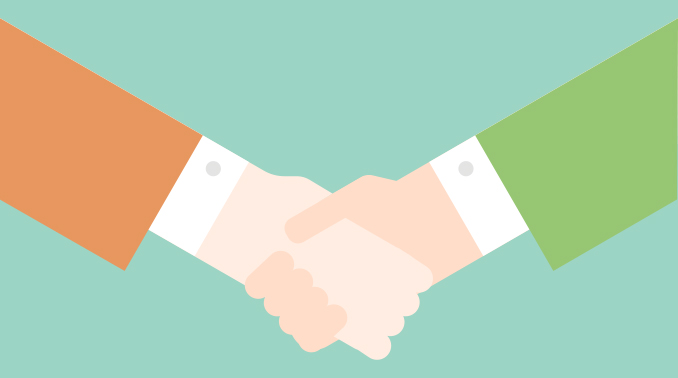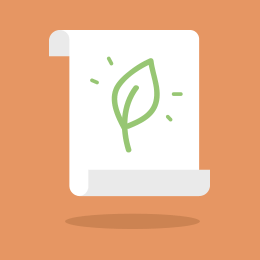 Countries like India, Germany, and the US - despite President Donald Trump's withdrawal from the Paris accord - are leading the shift to renewables. Dozens of the world's largest multinational firms, including personal care company Unilever and luxury fashion brand Burberry, have also pledged to go 100% renewable under the RE100 initiative.
Also among the Paris signatories, the Philippines pledged to reduce its emissions by 70 percent compared to projected levels by 2030.
But it's a tough battle. While the country set a target of tripling its green energy capacity by that year, it remains to be largely dependent on coal for electricity.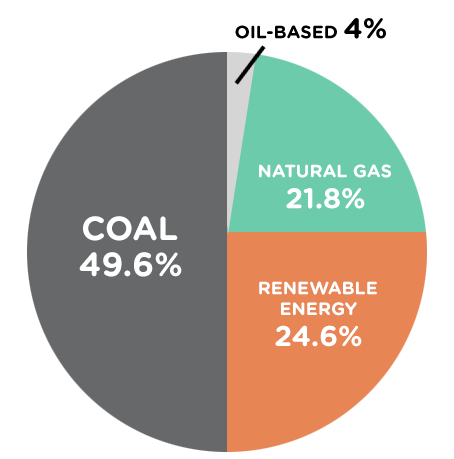 Philippines' Energy Mix
Source: Department of Energy 2017 Power Statistics
Solar and wind sources are "intermittent"

There are times that these sources cannot generate electricity like during the night or when it's cloudy and the sun isn't shining, or when the wind isn't blowing strong enough.
Other times, you just get too much of them.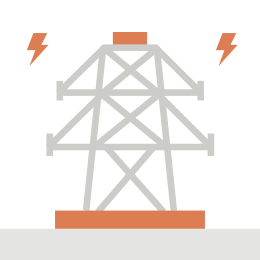 The power grid is a complex system that constantly needs to have balanced supply and demand. Consistent adjustments to supply are needed to address changes in demand, such as when it peaks during the day or when there's unexpected events like storms.
An imbalance - when supply may be too much or too little - results in fluctuations or outages. The more dependent you are on intermittent sources, the bigger this problem can be.
One way to address this intermittency is through batteries.
The batteries will allow us to store the energy from these sources when we can, and use that stored energy whenever we need it.
Small-scale off-grid solar and wind installations - for example, those used for homes - have been doing this. But battery projects for large-scale grid use are still underway.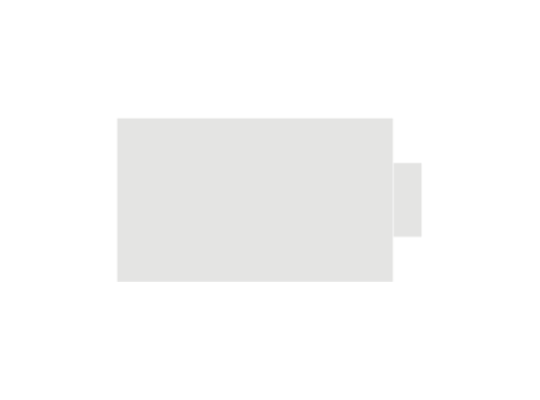 California is one market that has embarked on a grand experiment of putting up what is said to be the largest lithium-ion battery in the world for energy storage. Australia is trying to do the same thing. In Germany, renewables account for 30% of the electric grid using limited storage capacity, and the challenge is to add more.
Although photovoltaic panels and wind turbines are now cheaper than ever, adding storage may increase prices for solar and wind energy.
Renewables vs traditional energy sources: Prices per megawatt-hour (MWh)
Utility-scale photovoltaics
US$46 to US$53
Utility-scale photovoltaics with 10-hour storage
US$84
Coal
US$60
Natural Gas
US$68

Source: Greentech Media, Lazard
That means, as we transition to more renewables, traditional sources will still play a role in balancing power supply and demand, and making sure the world doesn't come to a halt.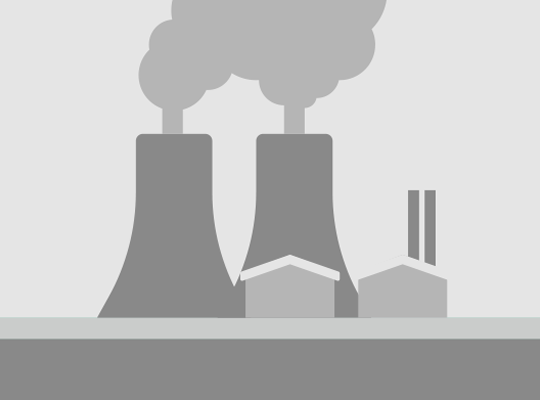 But while most traditional energy sources are reliable and economic, some of them, like coal, are dirty. Using more coal undermines our carbon reduction goals, as it produces 0.97 metric tons of CO2 per megawatt-hour, 60% more than natural gas. Moreover, coal lacks the flexibility to provide the electricity needed to support intermittent renewables when the latter suddenly loses the ability to generate electricity or becomes volatile.
This is where natural gas comes in.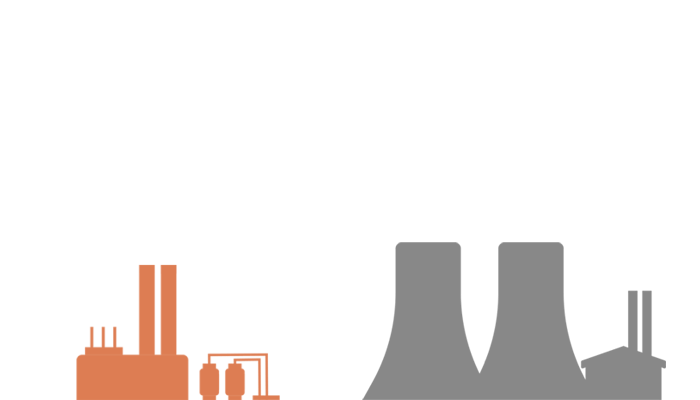 Natural gas burns cleaner than coal, emitting way less carbon dioxide into the atmosphere.
Natural gas plants are also flexible, which makes them the perfect partner for renewables. They can quickly turn on and off and adjust to the needs of the grid, filling in whenever renewable energy generation slips.


That's why some call natural gas a "bridge fuel". It can help greenhouse gas reductions by replacing coal power and supporting renewables, until such time the grid can rely on renewables 100%. It also smoothens the transition without much impact on bills.
In the Philippines, 5 natural gas plants are in operation - 4 of which are owned by First Gen Corporation.

While renewables may take time to become a viable energy source, the sector is making great strides.
INDIA
Once a coal goliath, India has undergone an astonishing turnaround, driven in part by a steep fall in the cost of solar power. The country has cut its annual production target for coal and committed to get 40% of its electricity capacity from non-fossil fuel sources by 2030. It's also stated plans to raise the share of natural gas in its energy mix to 15% by 2022 from about 6.5% now.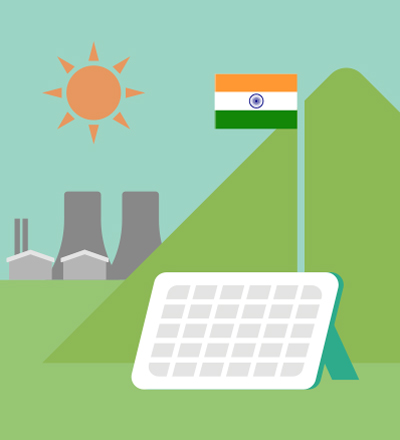 CHINA
In 2016, new solar photovoltaic capacity around the world grew by 50%, with China accounting for almost half of this expansion. In the wind energy sector, it installed dozens of gigawatts of new capacity. China's efforts are so aggressive that it boasts of several grand renewable projects, including a "solar expressway." All this is driven in part by its goal of cleaning its highly polluted air. Along with its renewables initiatives, China has increased natural gas production, with the 2017 output rising at its fastest pace in four years. However, the country has recently been experiencing power supply concerns, forcing it to ramp up coal power generation. Even with these challenges, the country is working its way to eventually wean off dependence on coal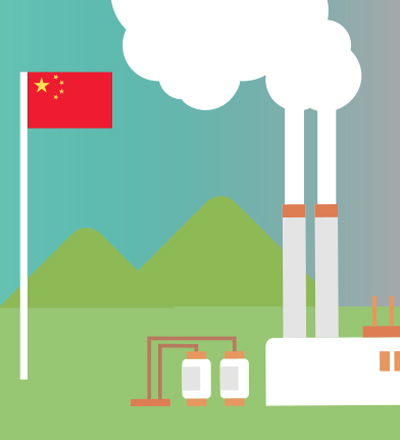 JAPAN
Japan's renewable energy sector made history on May 4, 2016, when it supplied 27% of the country's electricity needs that day, according to a report by the Tokyo-based Institute of Sustainable Energy Policies. Over the course of that month, renewables accounted for more than 20% of Japan's supply.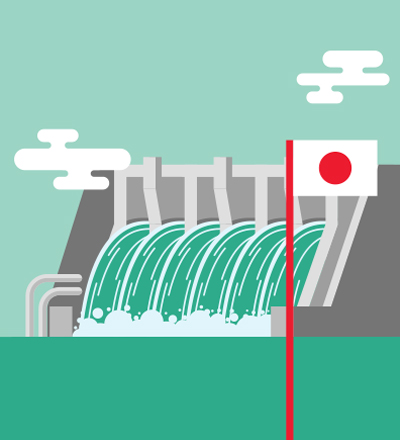 AUSTRALIA
The renewable energy sector was expected to generate enough power to run 90% of homes in Australia once the last two years' solar and wind projects were completed. The sector now makes up 17.2% per national electricity output, versus only 7% a decade ago, thanks largely to rooftop solar installations.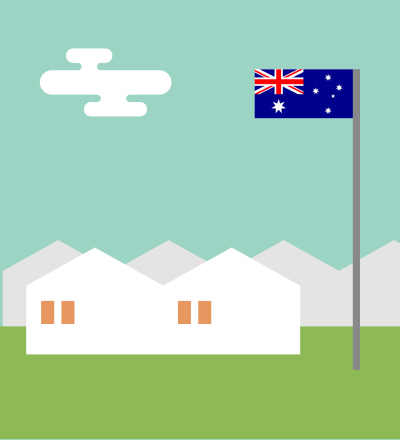 US
Despite President Donald Trump's move to withdraw from the Paris Agreement, the US remains the second-largest growth market for renewables. Some 29 states and Washington DC have put in pace renewable portfolio standards (RPS), which mandate a certain minimum amount of clean energy in the electricity mix, rising over time. Leading the states is California, which aims to source 50% of its power from renewables by 2030. California has also embarked on an ambitious plan of setting up the world's largest lithium ion battery storage built by AES Energy Storage. Meanwhile, natural gas production in the US increased significantly over the past decade. The country surpassed Russia in 2009 as the world's largest natural gas producer as shale gas production drove overall increases.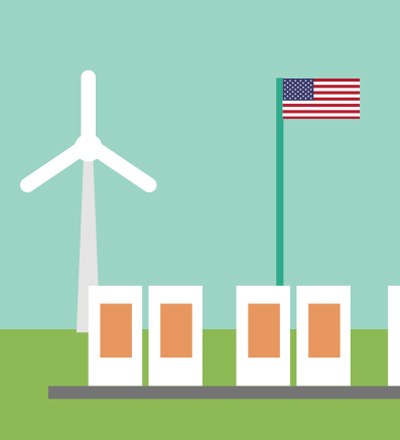 GERMANY
In the past, critics have dismissed the idea that renewables could ever supply more than a small share of the electric grid because of their intermittent nature. That's been dispelled by Germany, which sourced 36% of its total power from renewables in 2017. In fact, for an hour during New Year this year, Germany - for the first time ever – ran on electricity that was 100% supplied by renewable energy.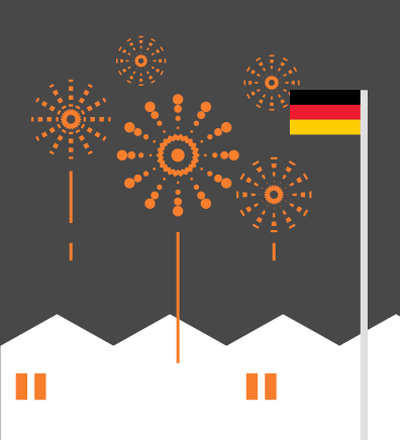 BRAZIL
Brazil is one of the huge economies whose power matrix consists mostly of renewables. Almost 67% of its total installed power capacity comes from hydropower plants, and the rest is from biomass, wind power, and fossil fuels. Solar power remains negligible but investment in the sector is starting.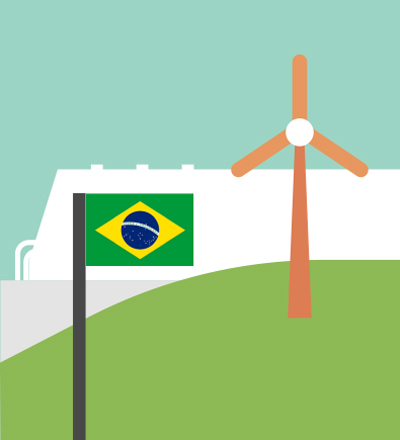 {this.state.moods.happy}%
{this.state.moods.angry}%
{this.state.moods.dont_care}%
{this.state.moods.inspired}%
{this.state.moods.afraid}%
{this.state.moods.amused}%
{this.state.moods.annoyed}%
asdfg