All waves and coils are welcome
Editor's note: Some finds are simply too good not to share. Let us guide you on some of the best deals out there. Before you check that cart out, be sure to #CheckThisOut🛒. Our articles contain affiliate links from our partners. We earn a small commission when you shop using these links.
For the longest time, silky straight hair has been a standard of beauty. Growing up, I would accompany family and some friends as they tried different salon treatments claiming to "fix" their frizz. Every single time, they magically end up with silky straight hair.
This has put pressure on how I see myself, especially when hairstylists ask me if I want to get the same heat-induced chemical treatment. My answer is always no. Almost every time, I get a weird look from stylists as if sporting my hair au naturel is not an option.
This norm makes it hard to find curl-friendly products and understand how to properly care for my locks. FYI, having curly hair does not come with a manual! I was frustratingly trudging unknown waters until I found an online community for curlies – men and women alike.
Curlssential x Curlies is an online support group created and managed by Curlssential, a pioneer of products and accessories for curlies in the Philippines. This online shop is the brainchild of Filipina curl-friends, Zahraa Bani and Zainab Khair. Through their brand and growing community, they share tips on caring for natural curls and curate curl essentials for the Filipino market.
But for a newbie like me, even the basics can be a little overwhelming. I figured it would be helpful to make a list of their sought-after products as we take on this journey of finding the right method for our curls. Here are bundles and must-haves to kickstart your curly hair care routine!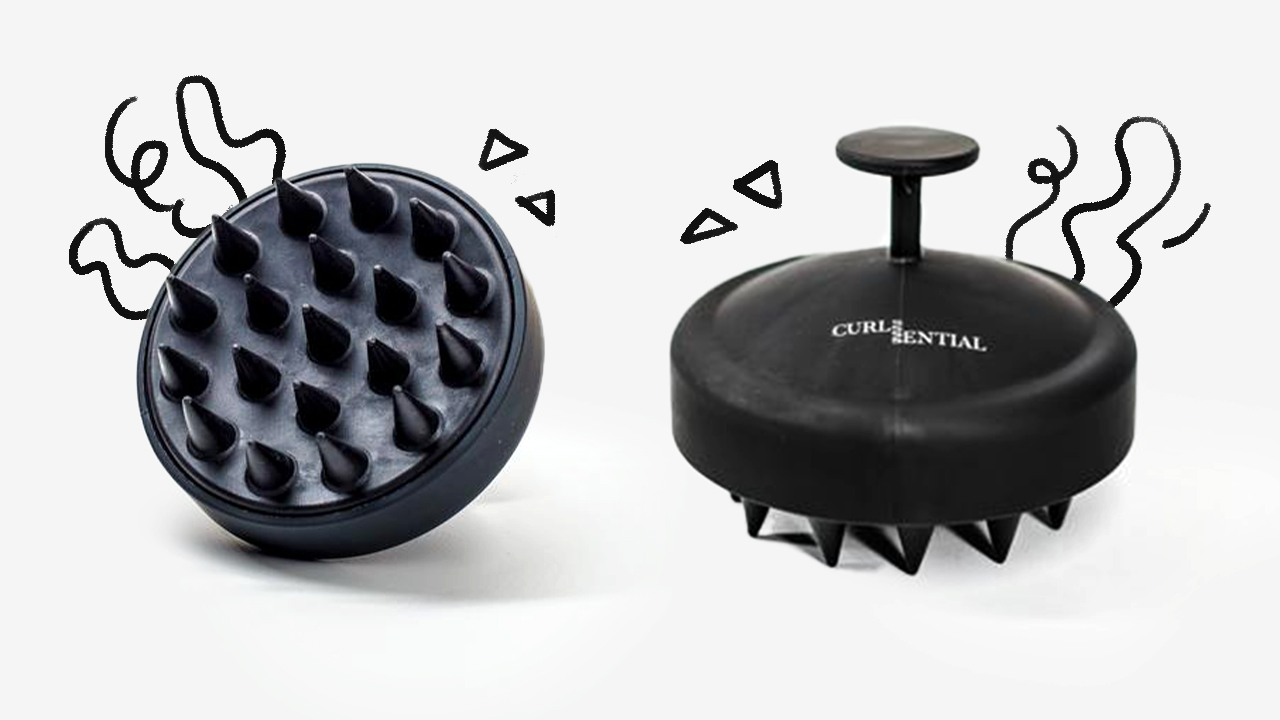 Did you know that the frequency of washing natural hair depends on your hair type? Curlssential suggests that it can range from four times to only once a week. If not done properly, this can lead to scalp issues. But fret not, this brush has multiple silicone bristles to get rid of dirt and product build-up. It's designed to fit your grip so you can control the scrubbing pressure and avoid scratching your scalp. On non-wash days, you can use it to massage your scalp for hair growth and natural oil distribution.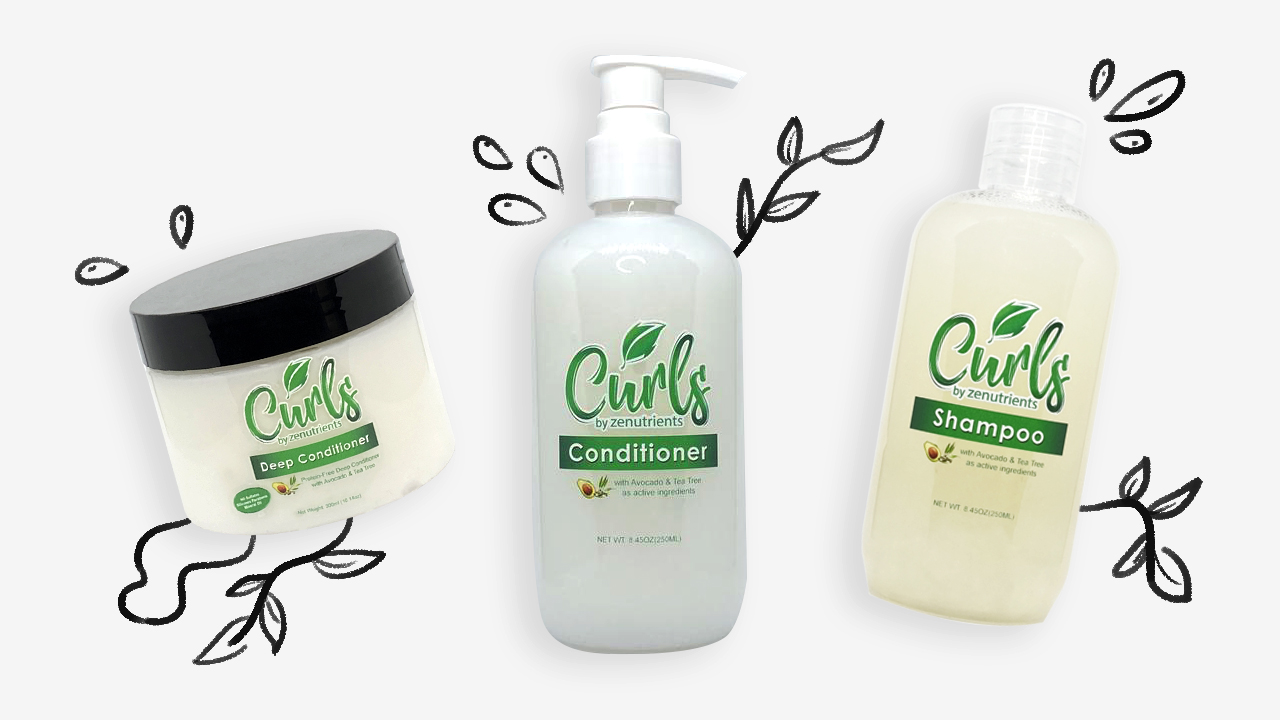 [Buy the shampoo and conditioner for P250 each]
Our humid and tropical climate can lead to that unmanageable bruja (witch) look. That's why it's important to use moisture-infusing products like these shampoo and conditioner, free from sulfate, paraben, silicone, and protein – ingredients to avoid for curly hair. If you have more to spare and want to achieve the best results, use it as maintenance with this deep conditioner for an additional P450. Incorporating deep conditioning in your hair care routine prevents damage, for healthy and strong curls. This is especially helpful for dry and color-treated hair.
Tip: start with small sizes so you can experiment and check if the products are indeed compatible with your hair.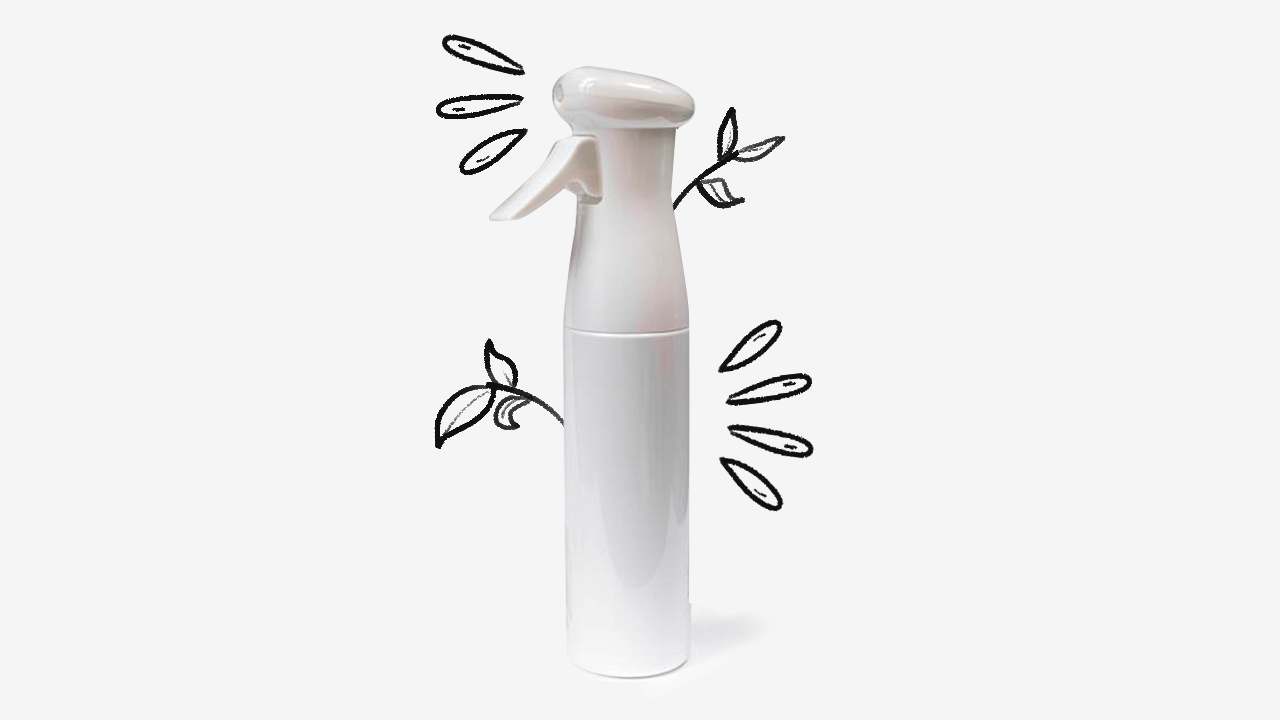 Styling curly hair can be tricky. This 300ml mist spray bottle comes handy for on-the-go styling, ensuring your curls are hydrated and moisturized. Its minimalist design will also elevate your vanity kit aesthetic.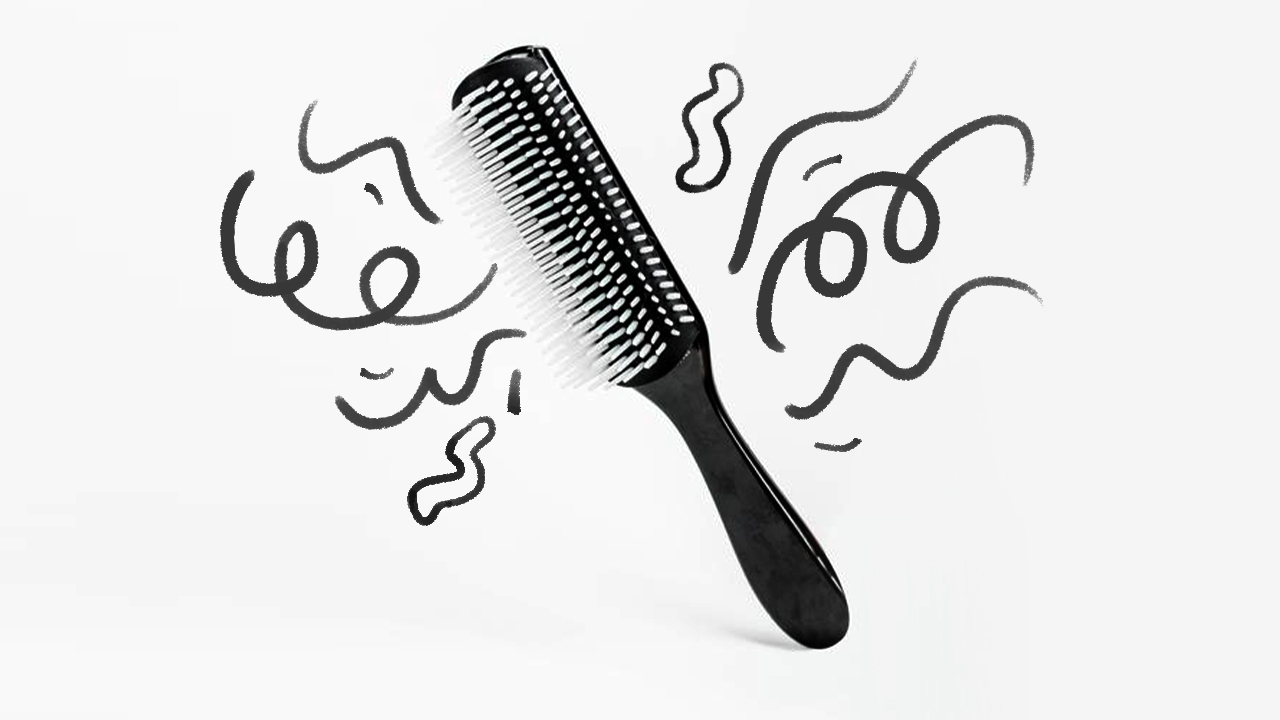 In styling, it is important to invest in a good brush. With nine rows and round ends, this affordable brush is as effective as a Denman brush in defining and clumping curls. It is also anti-static and resistant to high temperatures.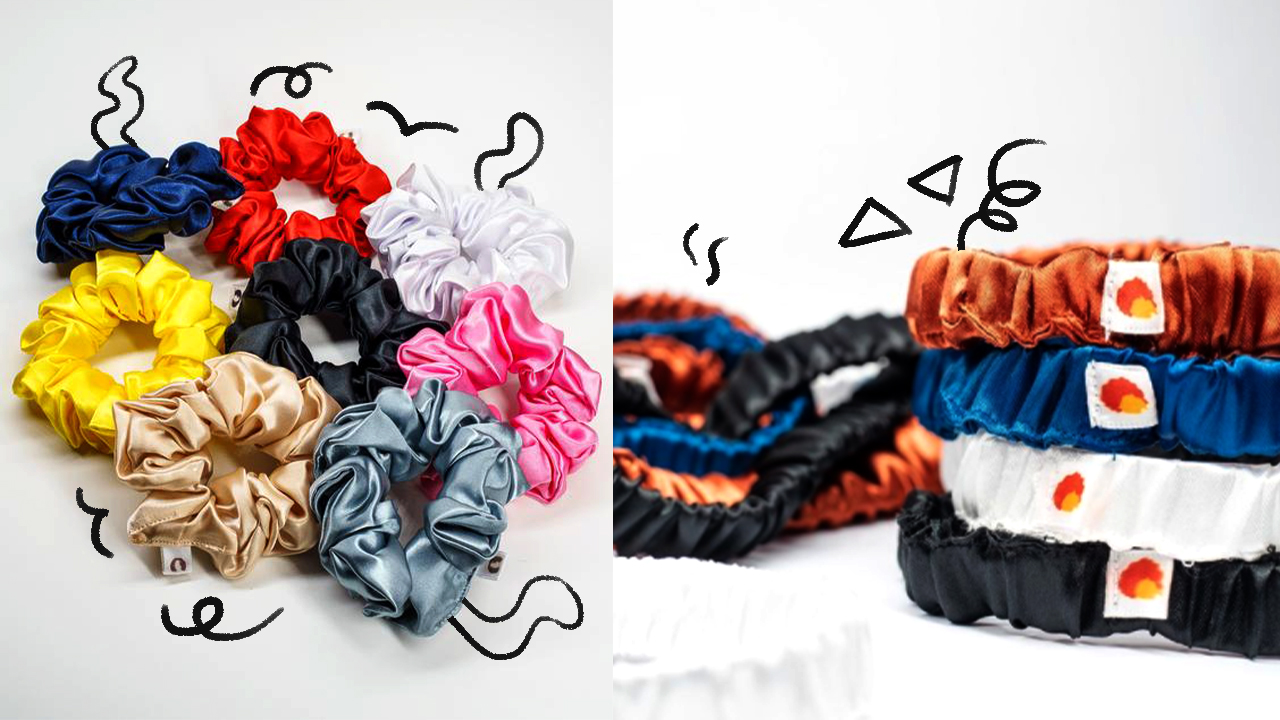 [Buy silk scrunchies for P95, or the satin skinny ones for P55]
Cap off your effortless style with regular silk scrunchies or up your game with satin skinny scrunchies. Tailored for comfort and durability, both products protect the hair from damage and frizz. They come in six colors for more fun and more choices.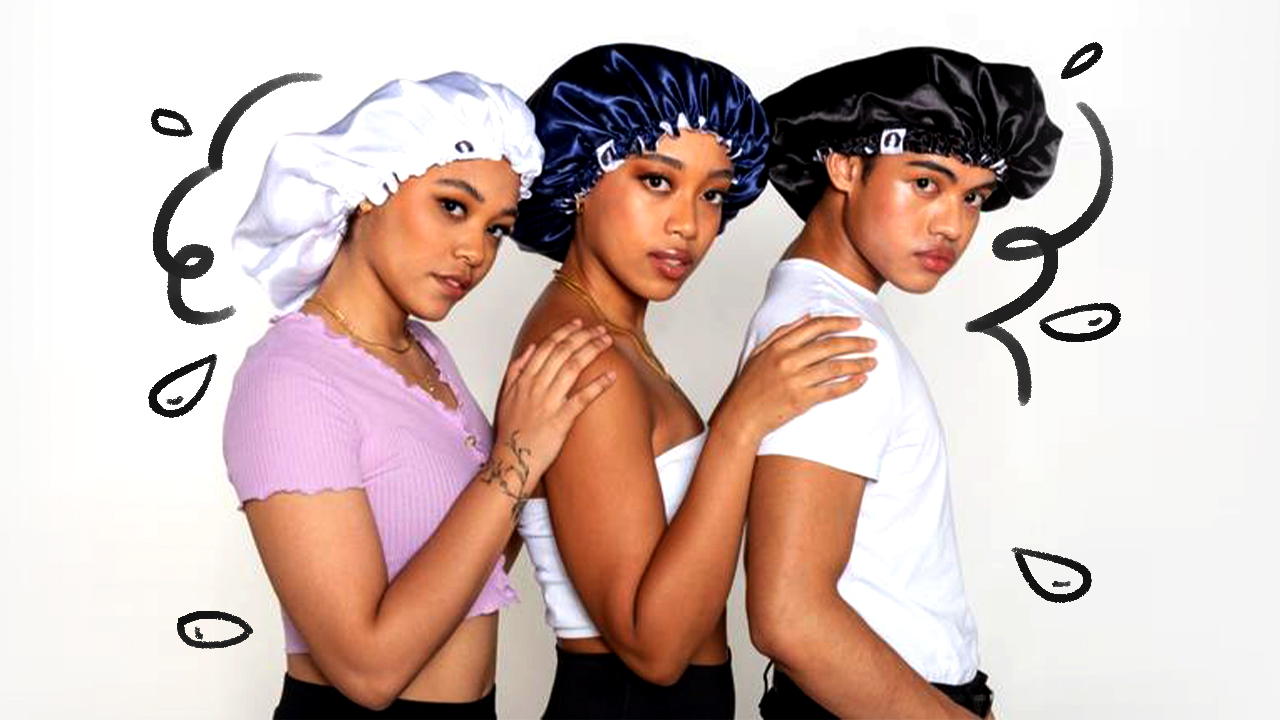 Sleeping with curly hair can be more complicated than you think. Constant rubbing against your sheets can make your hair frizzy. Curlssential gurus say that using alternatives such as cotton and terry cloth can cause more damage by soaking up too much moisture. Wearing this satin headcap overnight helps preserve your curls. Should you travel on a motorcycle or any transportation that requires the use of helmets, you can use this on-the-go to lock your locks in place. It's reversible so you get two looks with just one headcap!
For other wash day and style essentials, you can also check out these bundles: curls wash day set for P945, curly hair wash day kit for P385, and curly-hair must-have kit for P450.
Let us know which of these are your go-to curlssentials. Visit the official Curlssential Shopee account for more information and other products. – Rappler.com
Yana Padolina is a BrandRap and Hustle intern. She is an ARMY, a cinephile, and a believer of the cosmos. In her free time, she likes to put her own spin on family recipes or binge-watch Run BTS.