It's raining deals for your cats and dogs
Editor's note: Some finds are simply too good not to share. Let us guide you on some of the best deals out there. Before you check that cart out, be sure to #CheckThisOut🛒. Our articles contain affiliate links from our partners. We earn a small commission when you shop using these links.
Grumpy kittens and silly mutts are all over my social media feeds. A lot of them are too cute not to share. I'm even awed by my friends' pets more than the idea of having future inaanak (godchildren). So what's stopping me from having one?
I simply can't commit to the level of responsibility – and expenditure – that comes with taking care of another being when I'm constantly worrying about my own. That's why I'm amazed by my friends Diadem and Brenda*, who, despite having so much on their plates themselves, are able to shower their furbabies with love and care while remaining frugal.
Diadem, the proud furmom of black labrador Sky, has it all budgeted to a T: "In terms of budget, we have a quota of P3,000. P2,000 for food, and then the other P1,000 for toys, bandanas, and accessories."
Brenda, who gave puspins (stray cats) Whitney, Blondie, and Ningning their forever home, considers online deals as a go-to. "Suki ako ng (I'm a loyal customer of) 7.7, 8.8, and payday sales because there are huge discounts on pet care items and shipping fees on these dates. I strategize my promo vouchers to further drive down the costs."
Both, in fact, have mastered the art of scouring Shopee and Lazada to replenish most of their pets' supplies. For pawrents who are looking for affordable options or aspiring pet owners who want a preview of their necessities, here are some tips and recommendations!
For cats
Wet food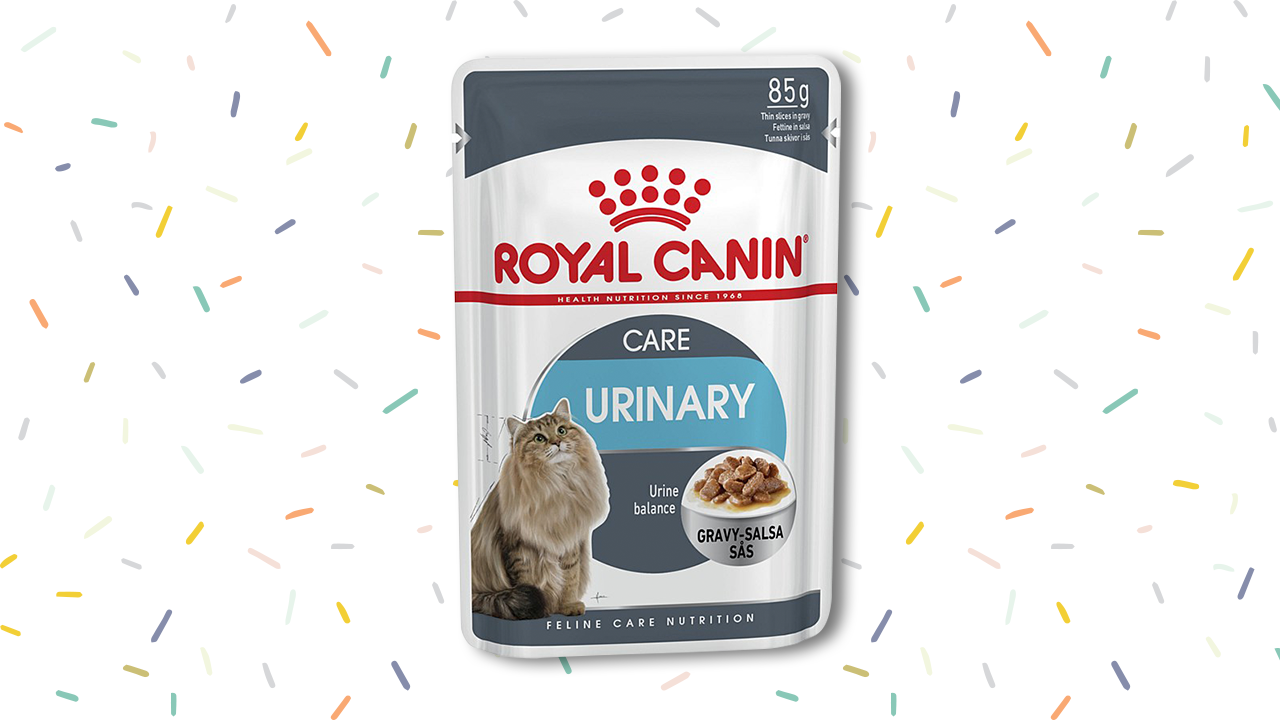 [Buy Royal Canin Gravy Salsa flavor for P395 (6 pouches) or P780 (a dozen)]
Brenda stressed that wet food is a must for cats. "It just checks everything that's essential in cat nutrition – high protein for energy, added taurine which is lacking in homemade food, and high moisture because cats are hard-wired to hydrate from what they eat."
Options such as Royal Canin's expansive wet food line-up are designed for specific cat breeds or health needs and come in flavors that they might love.
Dry food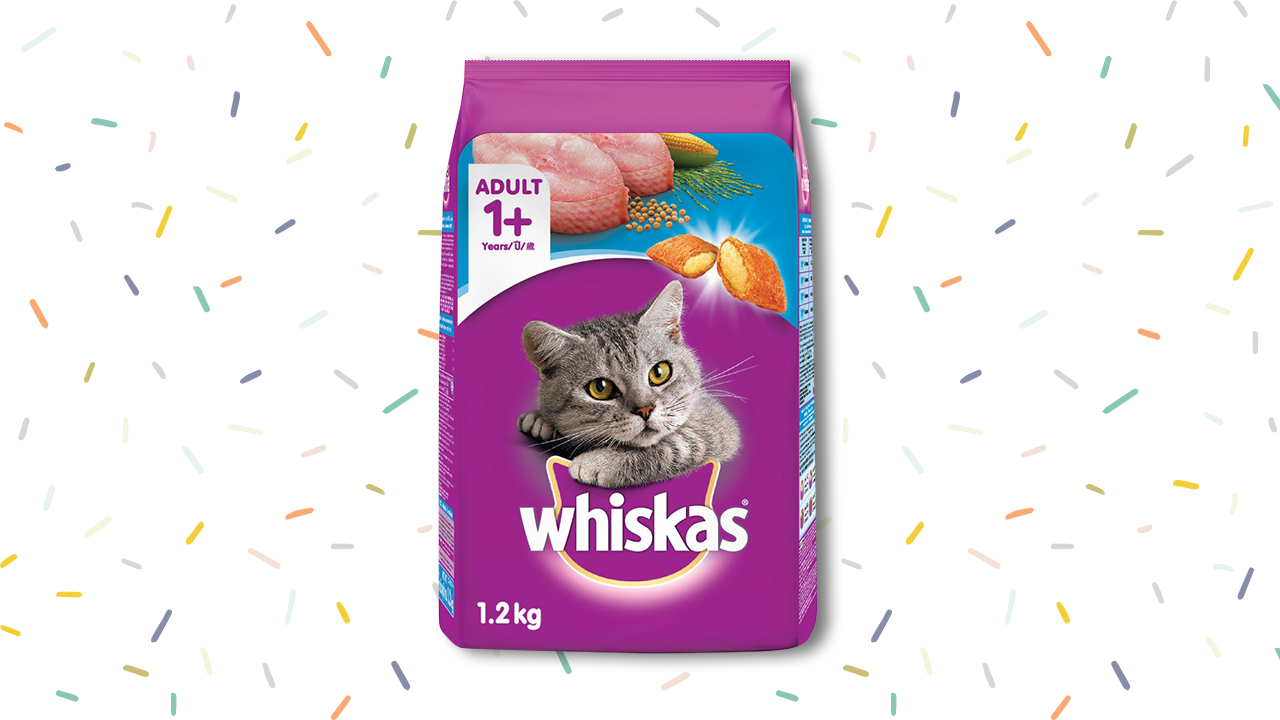 [Buy a 1.2kg bag of Whiskas Ocean Fish flavor for P285]
Since wet food can get expensive and in some cases, isn't ideal, it can be mixed with dry food. However, Brenda recommends "checking the feeding guide" before doing so since each variety has its own serving suggestion.
Whiskas, which is also a dependable cat food brand, has several dry food options for your little one.
Dental care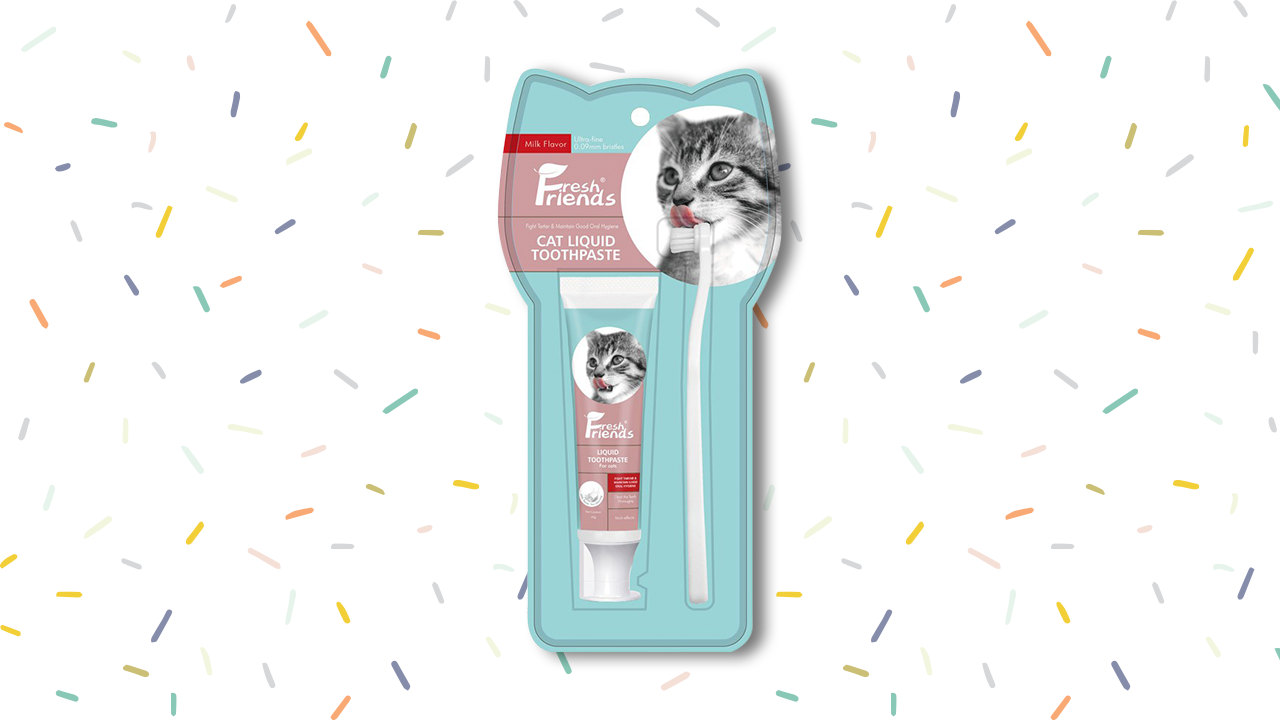 [Buy Fresh Friends cat toothpaste set for P235]
Yes, folks, a cat's teeth need to be taken care of too. Brenda regularly brushes her pets' teeth, which prevents painful dental and periodontal diseases, thereby saving her from expensive trips to the vet.
Really important: Under no circumstances should regular toothpaste (for humans) be used. Its high fluoride content is dangerous to cats, so they need a specifically designed and formulated toothpaste set like this one from Fresh Friends.
For dogs
Treats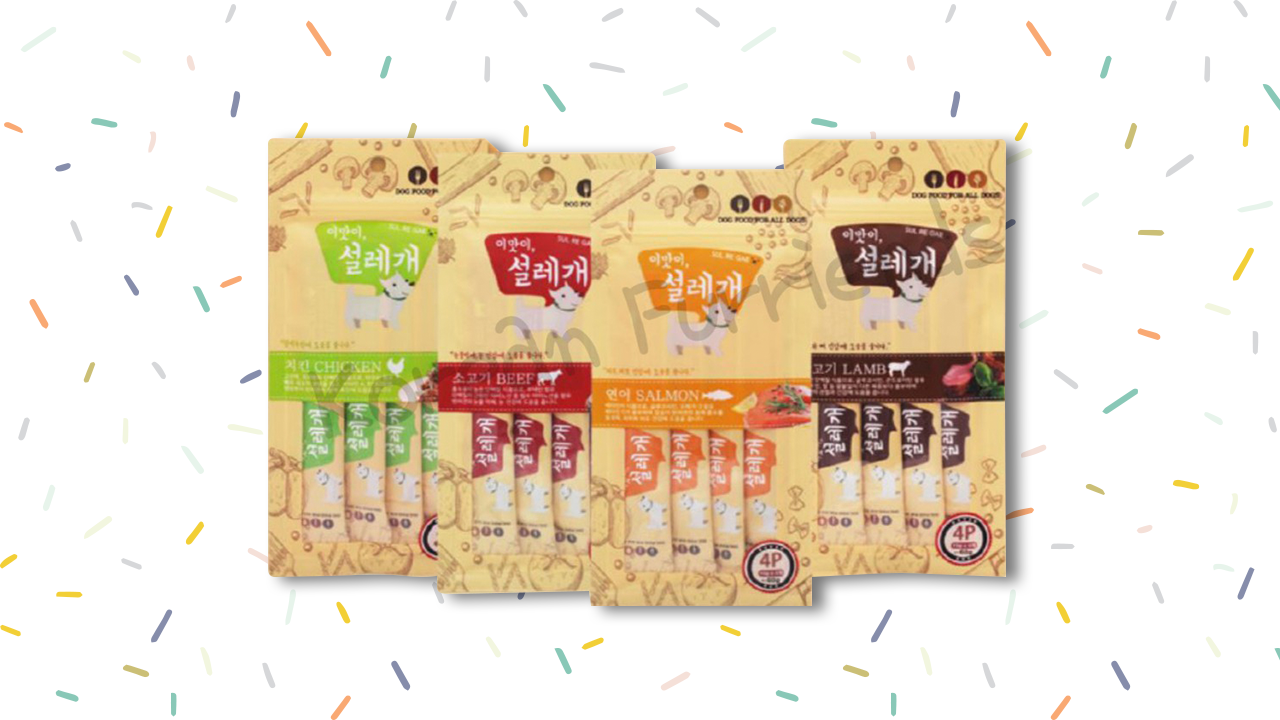 [Buy Sul Re Gae churu dog treats for P35 per stick or P115 for a pack of 4]
Sky is a growing girl and Diadem knows it. For a K-drama-obsessed furmom like her, she gets doggie treats from Korean Furriends PH, a local store that resells pet products from Korea. "They're affordable, and the quantity of treats per pack is sulit (worth it)!"
For skin and paw care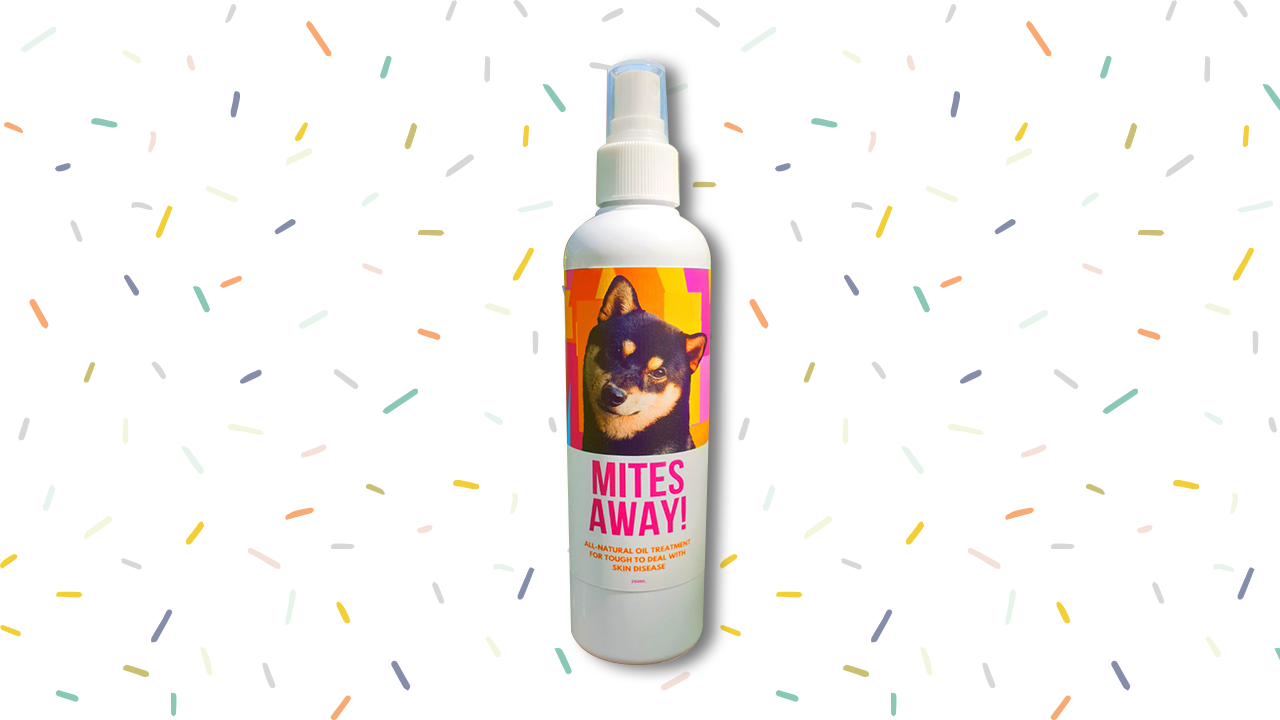 [Buy Mites Away! madre de cacao oil spray for P450]
Because of their outgoing nature, dogs are just as harshly exposed to elements as humans are. To make sure Sky's coat, fur, or paw issues are attended to, Diadem turns to products by Clifford & Felix. One of their best-sellers is the all-natural Mites Away! spray, which can be used to treat problems such as mange, dermatitis, and insect bites. It's also non-toxic since only madre de cacao leaves were used in manufacturing.
Accessories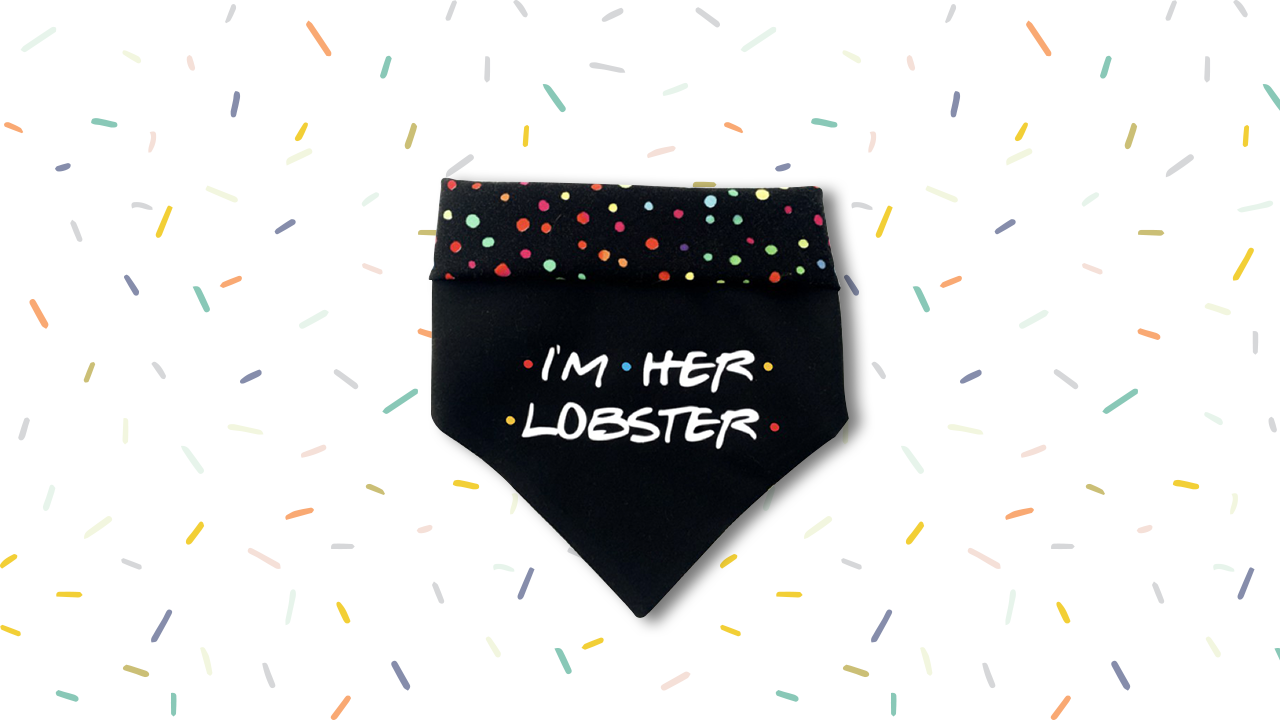 [Buy this Friends-themed bandana for P249-349, depending on the size]
Diadem likes pretty things, and that includes donning her giant baby with cute pet apparel. She gets bandanas, bows, and other kakikayan (stylish accessories) from Chuyo Paws, a local online shop. In addition to having great designs, the items can even be customized to add your pet's name!
Don't scrimp too much
Despite being thrifty, the two furmoms agreed that settling on cheap goods all the time, ironically, isn't practical.
Brenda advised pawrents to "think long-term." "You might save up now by being cheap on your pet's essentials, but you'll end up spending more when your furbaby gets sick. It doesn't make sense. Cover all the necessities so you can get the best bang for your buck."
"Sometimes I might go over the top, but that's because I just love her too much. She's a spoiled pup," said Diadem.
Quality products are still the best deals around, and your pets deserve them. – Rappler.com
*Not her real name