Toys, books, and knick-knacks that will guarantee your spot as the cool ate/kuya
Editor's note: Some finds are simply too good not to share. Let us guide you on some of the best deals out there. Before you check that cart out, be sure to #CheckThisOut🛒. Our articles contain affiliate links from our partners. We earn a small commission when you shop using these links.
There are many ways to make the holidays more fun for ourselves and our loved ones. Personally, I like contributing to the festivities through gifts.
While last year I couldn't go to the malls and didn't have enough knowledge about online shopping to know where to buy good gifts, this year I plan on giving thoughtful and personalized gifts in my bid to become the best ate ever.
Thinking of what gift to buy for the precious children in your life? Join me as I take you through my personal list of toys, books, and knick-knacks fit for kids of various ages. In this list, there are trusted gifts that I know will bring huge smiles on their faces come Christmas Eve and new picks I saw online.
For babies
Newborn clothes and swaddle blanket set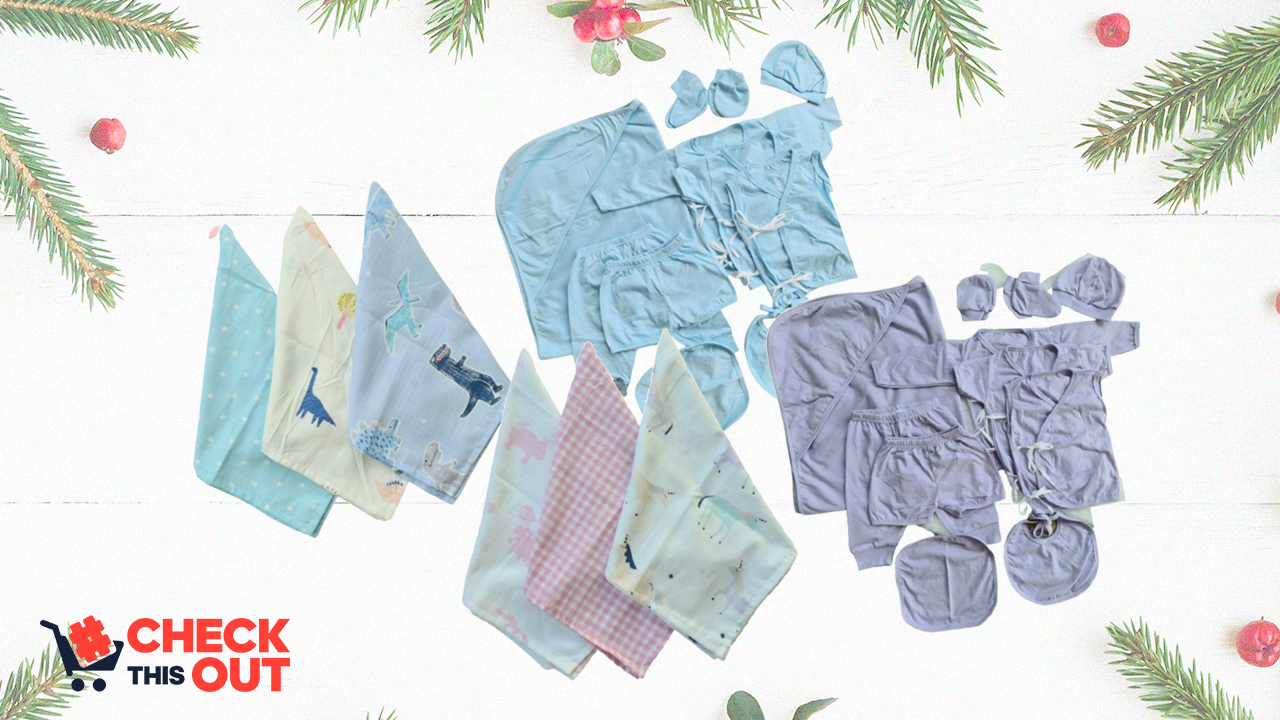 [Buy the bundle for P1,600 and save P330]
Over the past year, a few friends gave birth to their first child. This came as a reminder that I'm at the age where catching up with old classmates can become conversations with soon-to-be moms. For expecting mothers and their newborn babies, the gift of cute clothes may be appreciated.
Each bundle from Noah's Ark PH contains three pieces of swaddling blankets made from 100% cotton as well as a newborn clothes set with a two-layer hooded blanket, a pair of banded mittens, a pair of banded booties, one bonnet, one washcloth, one round bib, one pair of shorts, one set of pajamas, one sleeveless tie side top, one short sleeve tie side top, and one long sleeve tie side top. You can choose from five different designs.
Musical mobile for baby's crib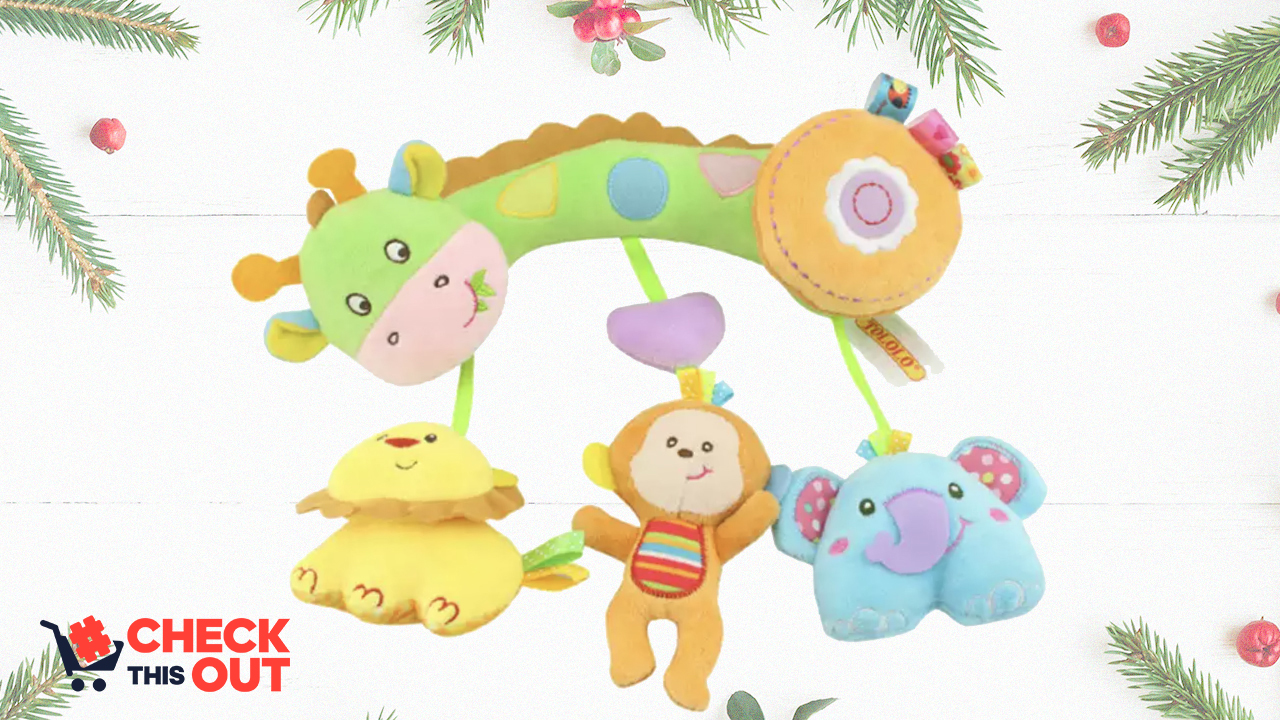 Did you know that objects dangling above a baby's head can help stimulate vision and develop attention span? Those are two reasons why you should consider gifting your friends with a mobile for their baby's crib.
This musical mobile features different animals and is made from 100% cotton, which makes it super soft and fit for a baby's touch.
For toddlers
6-in-1 activity cube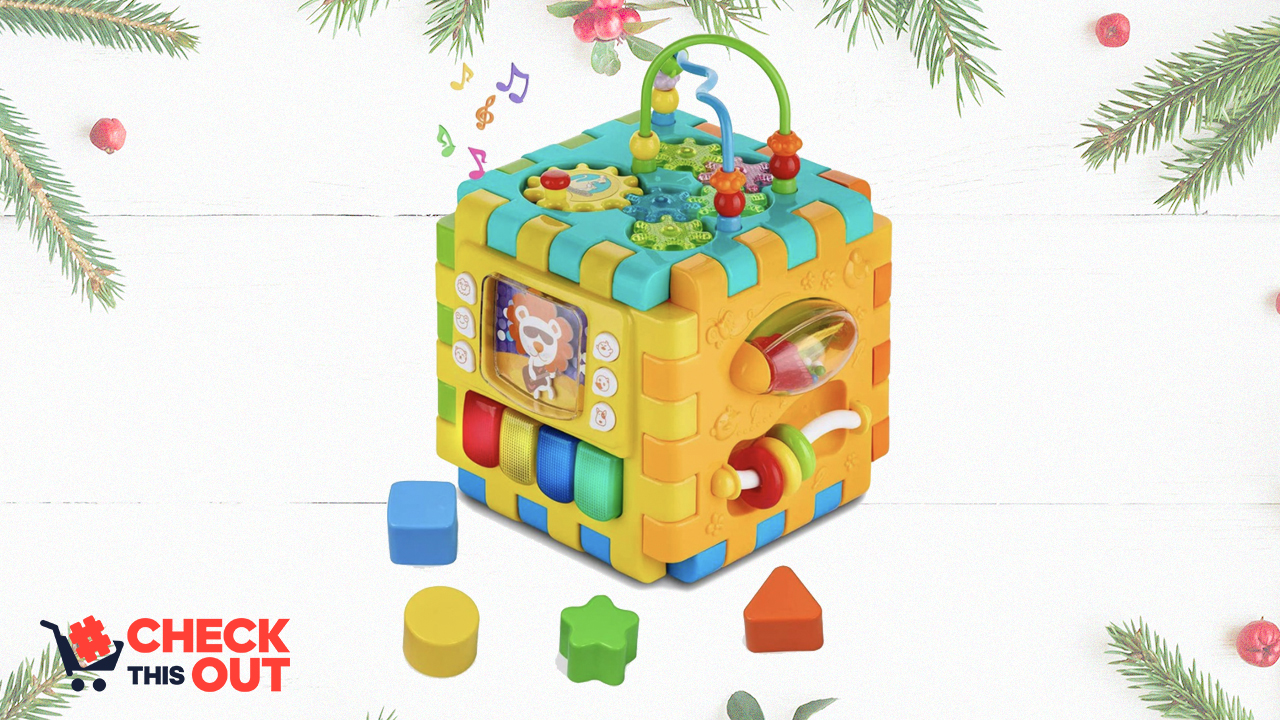 If you've spent even just a short amount of time with a toddler, then you know they love to play. Toys for toddlers should serve as conduits for them to develop and practice their new skills. One consideration is to go for toys that can be used in a variety of ways.
This learning play cube has six Interlocking blocks that can help children identify colors, shapes, numbers, and animals as well as learn nursery rhymes. It also teaches cognitive and motor skills with music, shapes, gear, and more. This fun and educational toy can be enjoyed in different ways as your toddler grows older.
LEGO DUPLO classic brick box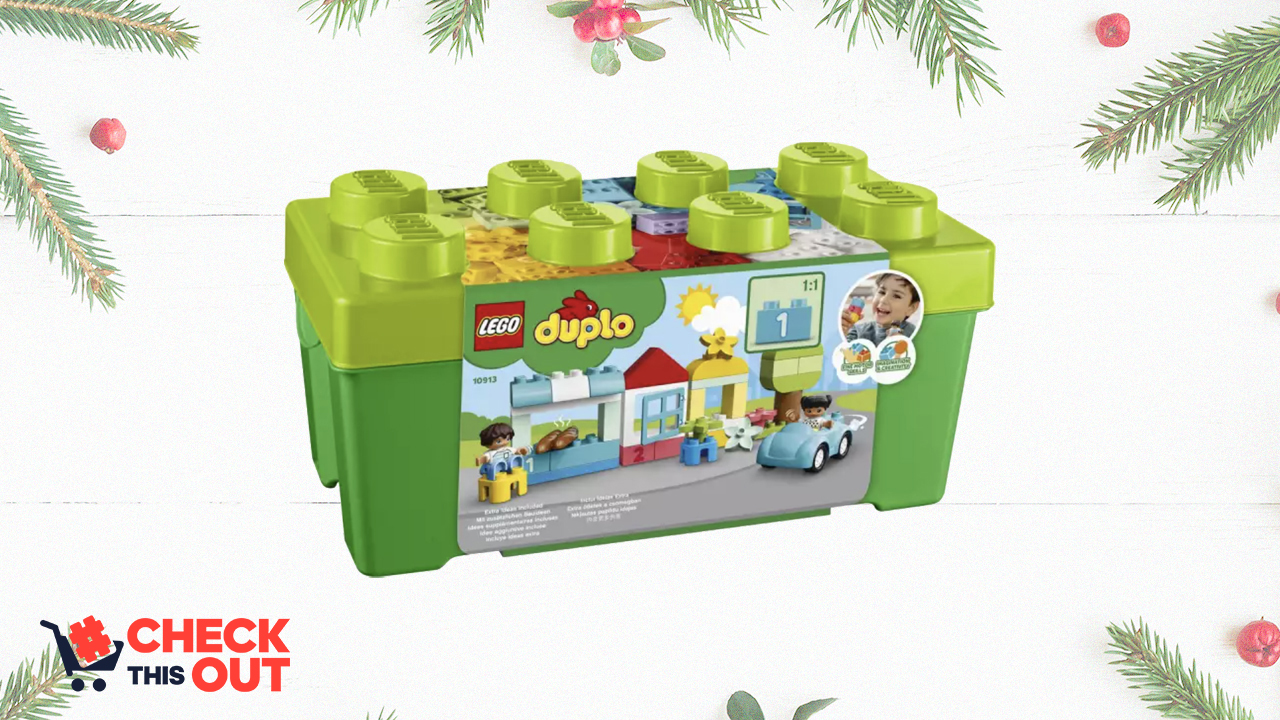 LEGO bricks are the tried and tested toys for toddlers. What more do we need to say? With these building blocks, their imagination is the limit. Take part in the development of their creative thinking skills with this versatile playset composed of 65 colorful bricks including a car with moving wheels, a roof, window, flowers, bread, and more.
For preschoolers
Book set: LOVE YOU FOREVER / Guess How Much I Love You / Very Hungry Caterpillar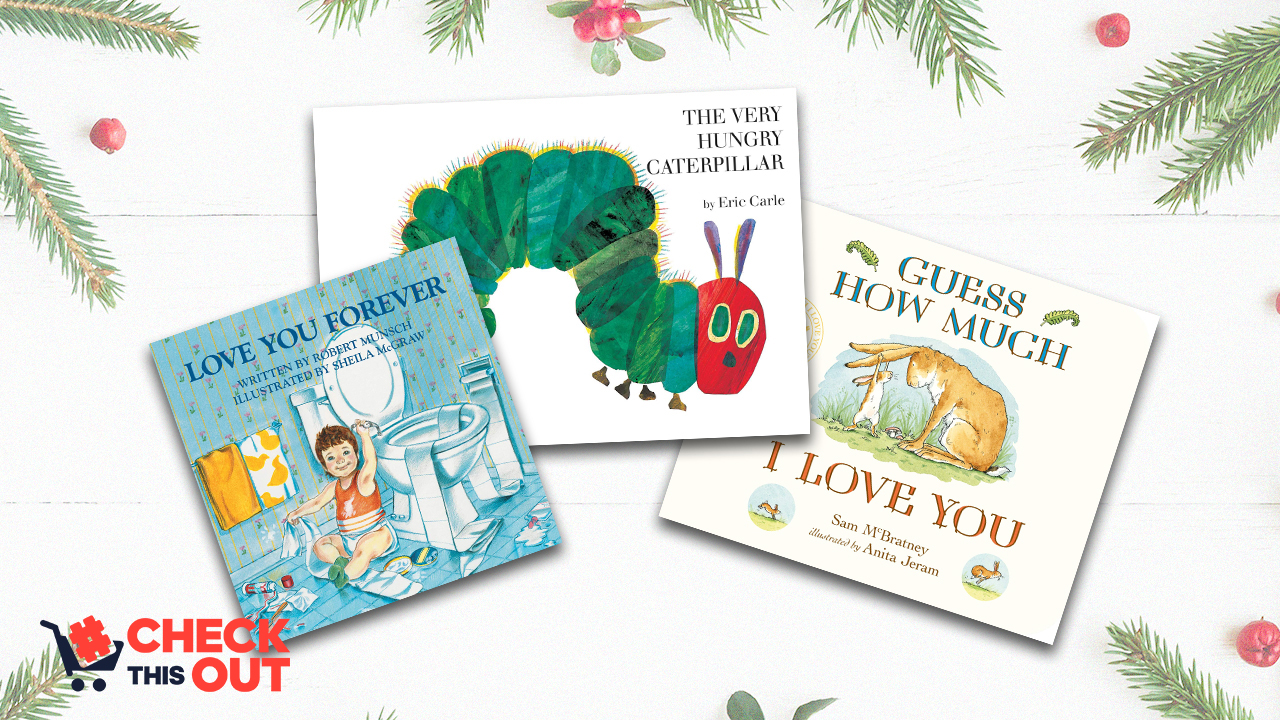 If you know me, then you know I'm your go-to gal for any book-related gift. Once kids start reaching the age where they can read or they start to develop an interest in reading, I immediately plan which books to give as a gift.
This set contains three books that are very special to me – books that my mom bought for my sisters and I when we were kids. LOVE YOU FOREVER and Guess How Much I Love You are classic stories that expound on the love between two people. Or, in LOVE YOU FOREVER's case, two hares.
Hot Wheels DIY Car Designer Kit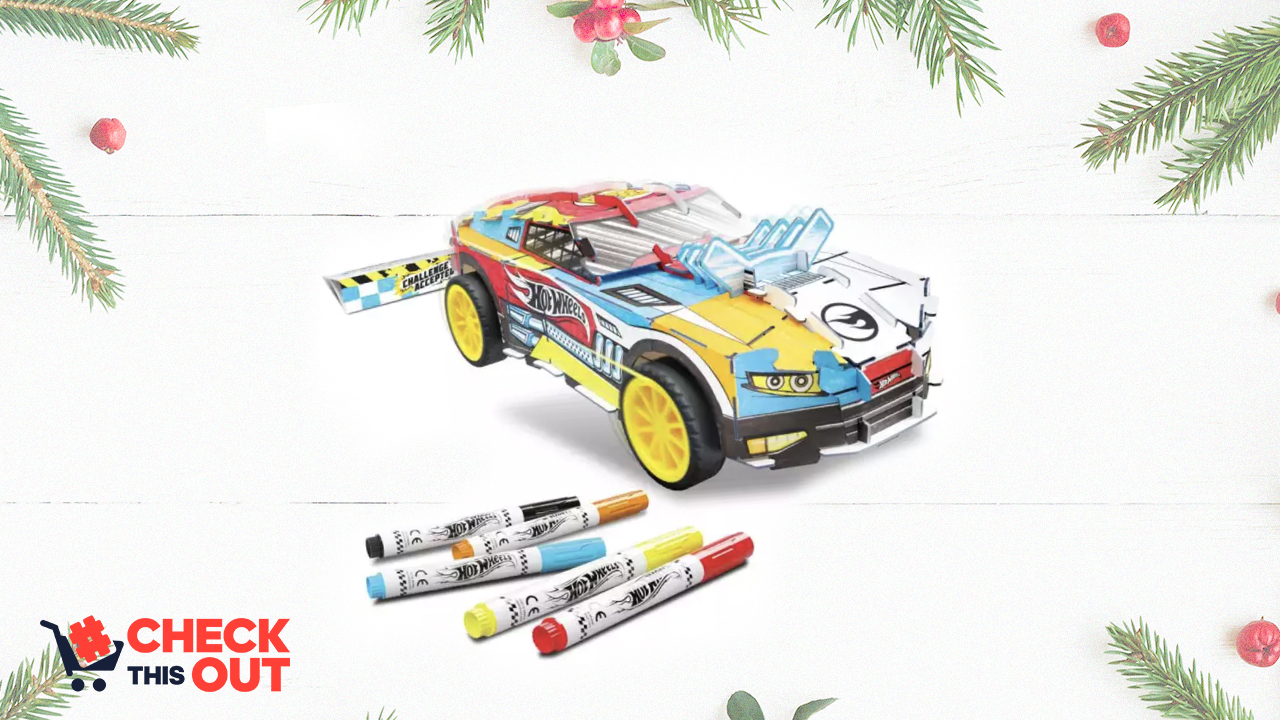 When kids reach preschool age, their fine motor skills improve. This is the time when activities like holding a crayon and drawing pictures or using safety scissors to cut and paste pictures become relevant. These allow preschoolers to strengthen their hand-eye coordination. They also encourage their creativity and help foster self-esteem.
This designer kit enables children to assemble their own dream Hot Wheels. And with the permanent pens included in the kit, kids can create their own unique custom design. The assembled car is tough enough to race and can perform jumps using the card launch ramp provided.
If you have the budget, you can also opt for the My First Crayola Preschool Readiness Kit (P2500).
For big kids
The Land of Stories series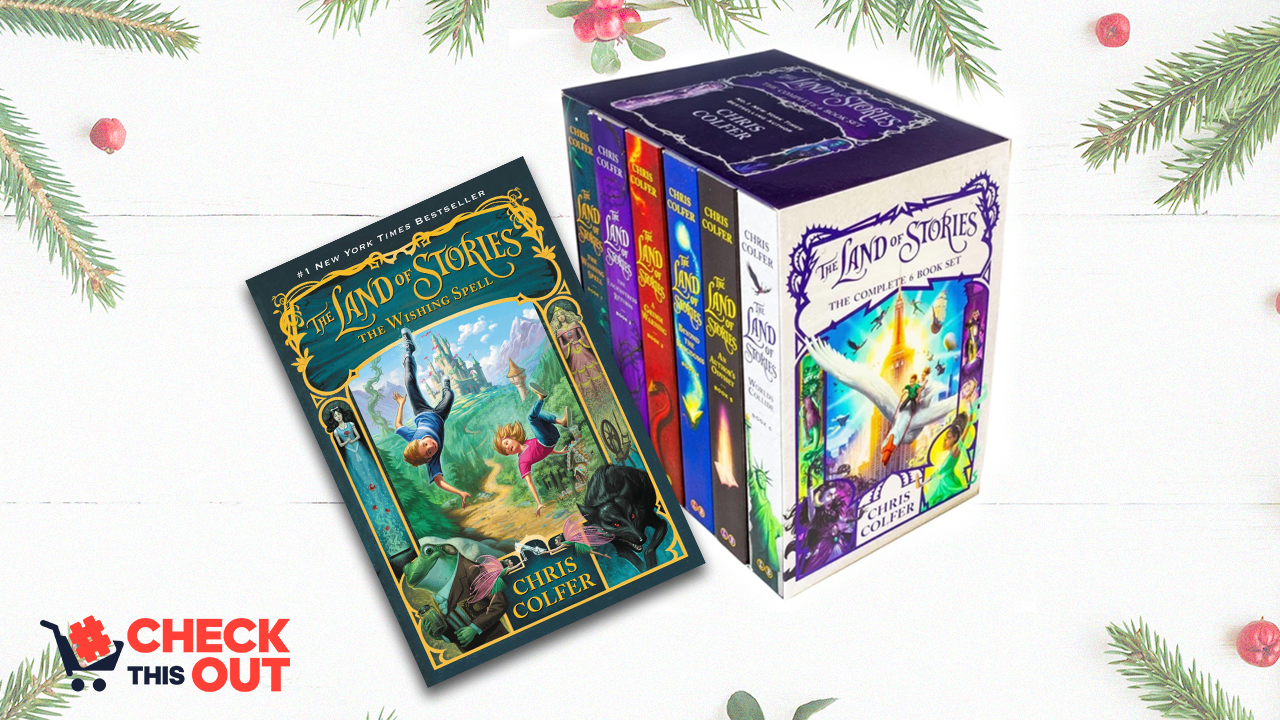 [Buy the full series for P2,750 or the first book for P499]
Once kids enter elementary school, talents and interests begin to take hold. If there are kids in your life who are budding bookworms, I guarantee that they will enjoy the #1 New York Times bestselling series by Chris Colfer. In this series, twins Alex and Conner find themselves in a foreign land full of wonder and magic where they come face-to-face with the fairy-tale characters they grew up reading about.
The paperback boxed set includes all six books in the series: The Wishing Spell, The Enchantress Returns, A Grimm Warning, Beyond the Kingdoms, An Author's Odyssey, and Worlds Collide.
Connect 4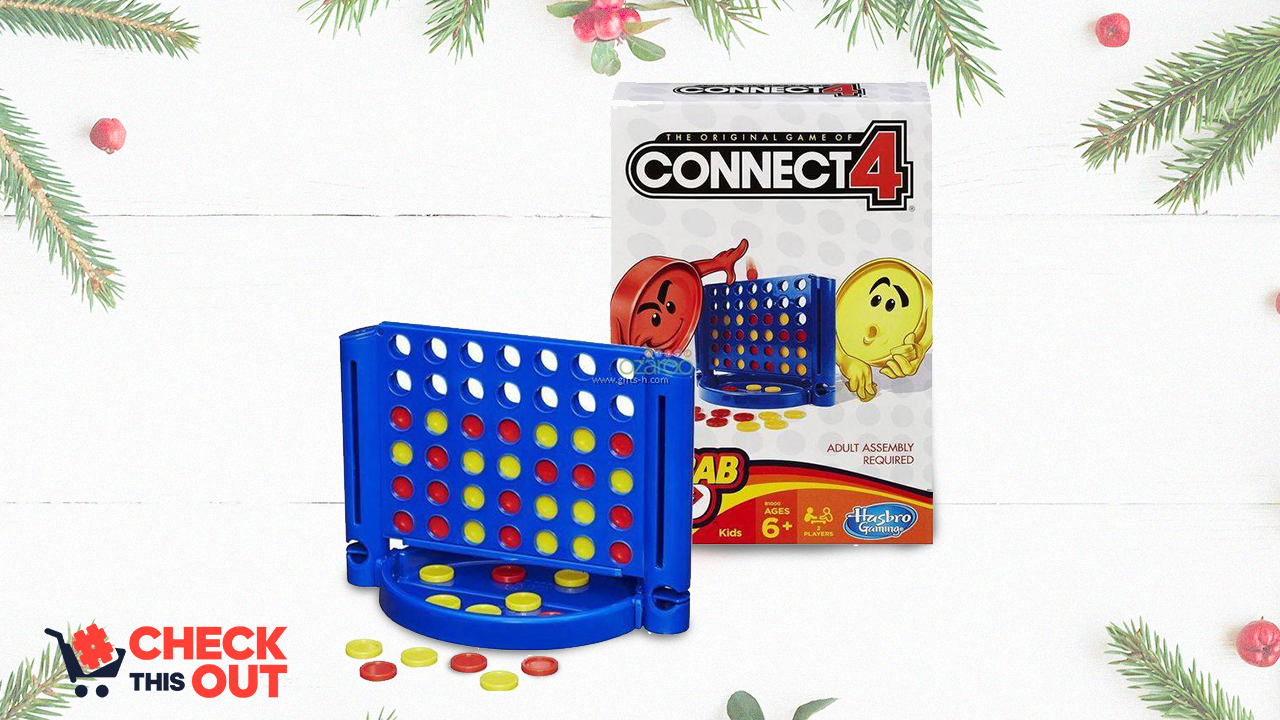 One of my tips when it comes to gift-giving is to consider the people around the person you're giving the gift to. If the kid in question has siblings, why not buy them a board game? The original Hasbro Connect 4 game for kids encourages cooperation and helps kids learn how to manage the emotions that come with winning and losing.
Other board games like Monopoly (P299.75) also teach kids skills such as strategy-making, turn-taking and show them how to negotiate rules and practice fair play.
It's time to splurge on good gifts for your inaanaks, siblings, and the younger kids in your life. I hope that this gift guide will be able to help you make the 2021 holidays memorable and fun! – Rappler.com