It packs some serious sonic punch for a mid-priced TWS
Editor's note: Some finds are simply too good not to share. Let us guide you on some of the best deals out there. Before you check that cart out, be sure to #CheckThisOut🛒. Our articles contain affiliate links and codes from our partners. We earn a small commission when you shop using them.
I'm not an expert, but my ears know how they like their music.
Since I was in my teens, I've been through lots of audio gear in search of the perfect playlist companion – headphones, Bluetooth speakers, wireless thingamajigs, you name it. Some lasted a while, some were given away (in disappointment), and some, well, ended up in the trash because of wear and tear.
Now that I'm obliged to hole myself up at home, there can't be a more perfect time to put the new Sudio T2 to the test. I subjected these babies to hours of music, podcasts, calls, and workouts (by choice, the only thing that does not last long) to see if it's a worthy contender. This was my first actual encounter with a Sudio product, and it went against my two other accessories – a pair of affordable but sturdy earphones and a more pricey true wireless stereo (TWS) earbuds from another brand – so I came in blind.
Form factor
There's no way I won't talk about its gorgeous matte finish. Other brands' cases are so shiny and dainty that they constantly need TLC, but T2's egg-shaped charging case was able to survive a turbulent ride inside my bag – scratch-free. I'm also obsessed with the color I picked, sand, which is basically pastel-slash-dirty white and doesn't warrant the constant need to be wiped.
For the earbuds themselves, they're a snug fit. They're not too bulky, and they don't feel like they might fall anytime. The metal tip, though included for the purposes of easy controls, was a nice touch.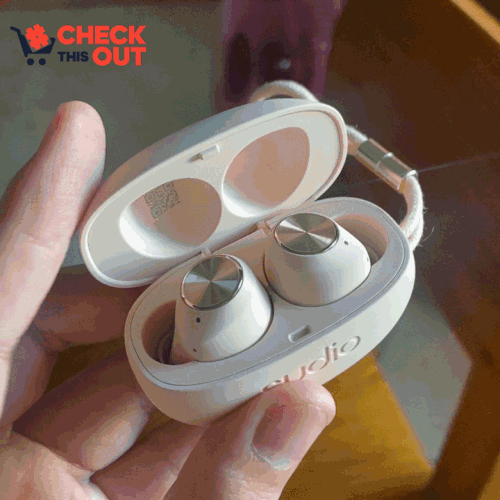 Covering the bass-ics
The Swedes know what they're doing. We can't expect less from the land of ABBA and Max Martin, right? With a few adjustments on my phone's equalizer, I got my preferred audio settings – with a heavy bass. (Bass is life!) While the maximum volume limit could've been higher, the T2 compensated with a crisp and "deep" sound quality. I was unable to put the earbuds down even when I was transitioning from my work to exercise playlist, and eventually, to a few podcast episodes. And because the Pop Deluxe and Indie Anthems selections on Apple Music are absolute 🔥
I have also tried them on a quick catch-up-turned-unli-chismisan (gossiping) session with some friends, and they held up well, save for our sorry internet connections. Otherwise, the noise-canceling feature is legit.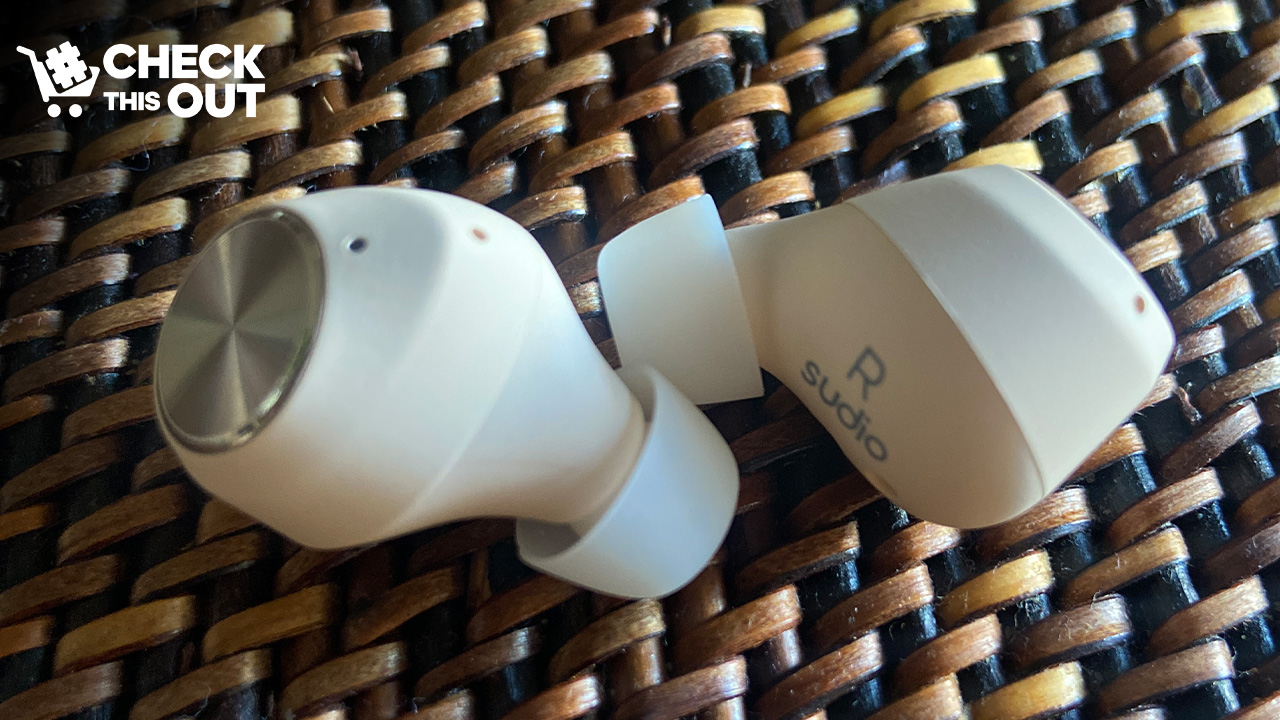 Bells and whistles
We're 'hear' for the perks, and the T2 has a few of them. First, I must commend it for the excellent battery life, which surprised me compared to all of the other wireless earphones I have had so far. With only a few minutes of charging, I was able to use the earbuds non-stop for more than a day, and it's amazing how they just shoot back up to 100% every time I return them to the charging case.
Connecting the earbuds to my phone via Bluetooth also went smoothly – a literal plug-and-play. Whenever I want to switch to another device, say, a tablet or a laptop, I just disconnect it, and instantly appears somewhere for pairing. The only downsides, though, are the tricky tapping gestures on the metal tips that I need to press to play, pause, or change tracks. It took a while (and some actual manual browsing) for me to get the hang of it.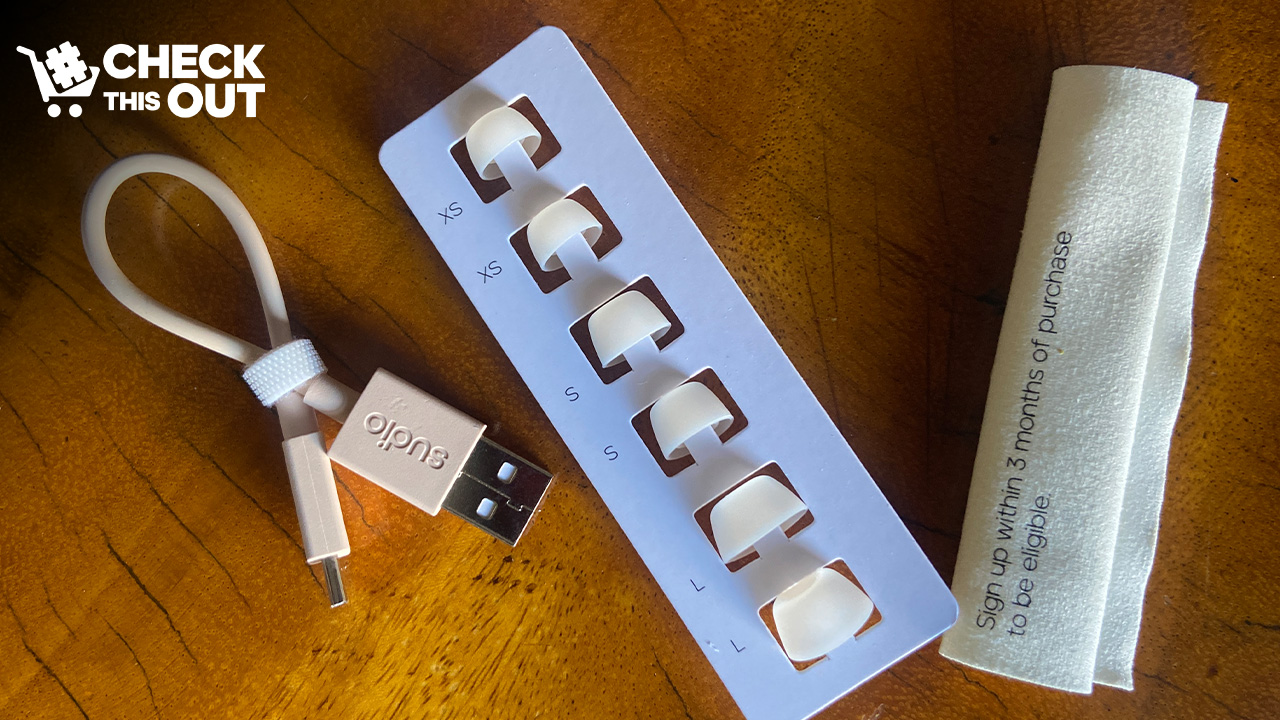 The verdict
Should you buy the Sudio T2? From a neophyte who is also a pseudo-audiophile, go for it! It is made for the everyday, on-the-go demands of the meticulous hustler. Overall, I enjoyed listening to my tunes and podcasts without much fuss, which is more than enough for me. It's also a recommended alternative to the bigger brands out there, with more or less the same audio quality. – Rappler.com
Check out other Sudio goods from Shopee and Lazada!
Save on wireless earbuds too when you shop using these Shopee discount codes.