Thanks to technology, there are now more options for educators from all walks of life – options that are more convenient but equally fulfilling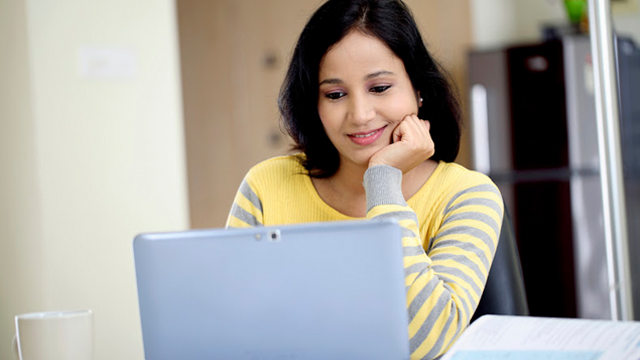 MANILA, Philippines – Teachers are tougher than you think. 
A teacher typically wakes up early in the morning to prepare for the day's lesson. He or she will spend 6 to 7 hours talking in front of a classroom full of children with short attention spans. Unlike students, a teacher's day doesn't end when the last bell rings. After-school hours, even at home, are spent on meetings, papers and exams to check, and lesson plans to prepare.
This is their reality. But rather than see these circumstances as challenges, teachers are motivated to be better, driven by their passion to make a difference in the lives of their students.
What keeps teachers going? And how, in this day and age, do they update their teaching to adapt to the fast-paced demands of society? 3 teachers, all online English instructors at 51Talk, share their story.
Pursuing her life's calling
"My students and my family are my motivation for me to continue my calling," says Teacher Amerie, a former pre-school teacher in Angeles City, Pampanga and current online English instructor for 51Talk.
Like many others, she considered the workload the most demanding aspect of the job. "In school, I will not go home until I'm done preparing my lesson for the following day. If I [don't] finish it, I will not have peace of mind at home," she says.
But when the going gets tough and the fatigue of routine starts to set in, Teacher Amerie simply remembers why she came to teaching in the first place.
For Teacher Amerie, teaching is not just a job. It was a way to pass on kindness and wisdom. And when she sees her students succeed, it more than makes up for the work she puts in."When I was younger, I was bullied. And I don't want my students to experience that. I want them to feel loved for who they are," she says.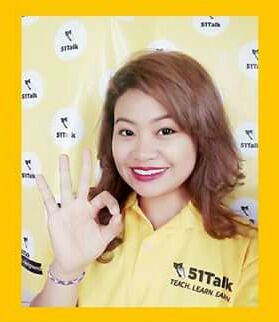 "When I see my students applying what they have learned from me, it's very fulfilling," she says. "At first, they don't have any idea at all [in the classroom], but when I see them starting applying the things they learned on their own, I feel satisfied."
So if you're wondering why teachers choose to teach, it's because it's rewarding. Even something as simple as a "thank you" from a student is enough to validate a lifetime of work.
The same goes for online teaching. While the setup is different, the satisfaction is the same. "I have a lot of happy experiences when it comes to online," Teacher Amerie says. "Even though [classroom and online teaching] are different , the main focus they have is to teach kids; to make them better individuals, well-equipped citizens."
Empowered by technology
With advances in technology, old school teachers' woes are now all but gone. Instead of handwritten Manila paper and cartolina posters, teachers can now use projectors and laptops for visual aids. Instead of handing out stacks of photocopied pages, teachers can now provide students with free PDFs as supplementary reading materials. Increasingly, instead of physical blackboards and rows of wooden chairs, there are now virtual classrooms and lessons taught online.
Because of the Internet's power to connect people thousands of miles apart, education is now accessible to a wider set of students, and a more diverse pool of teachers as well.
"Technology has [played] a big role in education nowadays," says Teacher Genevive, an online English teacher of 4 years.  "Anyone can learn from the comfort of their own homes, and I can also teach from the comfort of my own home."
For Teacher Genevive, some of the biggest perks of teaching online is having only student at a time and also having the power to dictate her own schedule.Teacher Genevive is only 4'9″, and her biggest fear as a high school teacher was to get bullied by her own students. But like many others, she longed for the fulfillment that came with teaching. As a compromise, she turned to the Internet and found an opening as an online English teacher.
"I really enjoy teaching online because whenever I'm in [a lesson], I tend to forget [about] whatever troubles I have," she says.
Discovering a different path
Teaching online isn't only for dedicated, full-time teachers.
Before becoming an online English teacher, Teacher Ann Bailey kept a busy schedule as a manager at a call center. But that all changed when she had her son. She wanted to spend as much time with him as possible, so she scoured the Internet for jobs she could do from home. That's when she stumbled upon online teaching.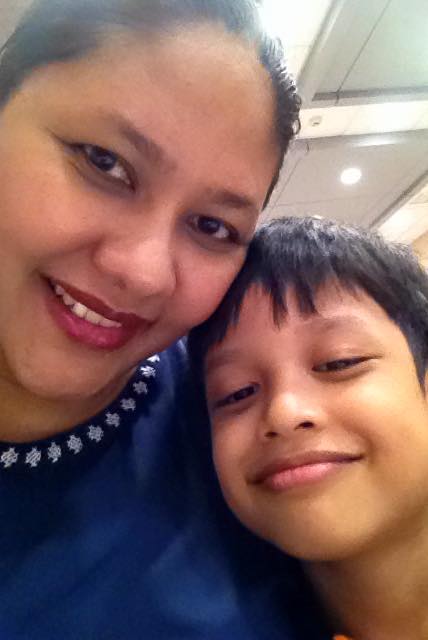 "It's quite fulfilling," she says. "Every experience is a chance to learn something new because not all students are alike."
As a mother, online teaching has proven to be very convenient for Teacher Ann Bailey. She spends most of her time at home with her son. She drops him off at school in the mornings. Afterwards, she picks him up and enjoys the liberties of a flexible schedule by watching a movie.
Along the way, somehow Teacher Ann Bailey found herself being awarded as one of the top teachers during a first quarter assessment. "All along, I've just been doing my job and enjoying it. I didn't expect to win any recognition or award," she says. "I believe I would like to continue online teaching." 
At the end of the day, teaching is not without its challenges. But as these 3 teachers pointed out, it's all worth it. The pleasure of seeing their students grow and succeed far outweighs any obstacle in that path.
Thanks to technology, there are now more options for aspiring educators of all walks of life. – Rappler.com