Cignal TV is leveling up the TV experience by introducing Digital Plus Surround Sound in their direct-to-home satellite services
MANILA, Philippines – In theaters, the "Dolby Surround Sound" logo means one thing: a spectacular sound experience. Rushing water. Crashing automobiles. Crumbling global landmarks. Not just seen but heard.
Ever wanted that kind of audio quality from the comfort of home? It's now possible.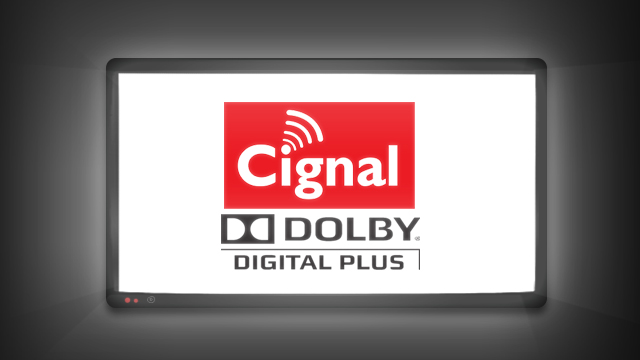 For the first time in the Philippines, Cignal TV is leveling up the TV experience by introducing Digital Plus Surround Sound in their direct-to-home satellite services. Aside from enjoying standard-definition and high-definition (HD) channels, Cignal subscribers can now also enjoy the cinematic audio magic of their favorite movies – from the loud booms and explosions, to the hushed dialogues and morning winds.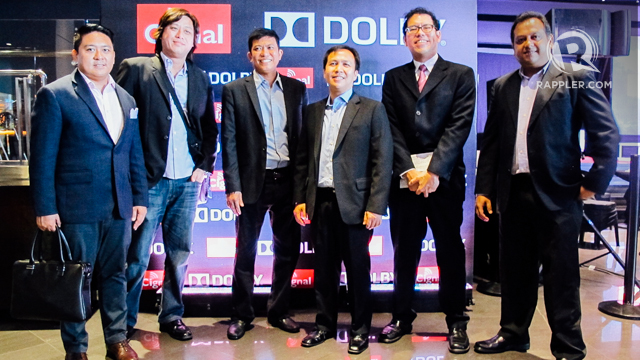 During a press conference held last Thursday, June 26, at the Greenhills Promenade cinemas, Cignal TV's Vice President and Marketing Head Guido Zaballero said that this development is part of Cignal's goal to deliver the best audience experience possible.
Zaballero explained that, for example, many households now have a standard home theater system that's composed of five speakers, a sub-woofer, and a television set. But most of the time, the source signal "mixes down" the film's audio quality to stereo, under-utilizing the investment.
Now, Cignal's HD channels with Dolby Digital Plus Surround can guarantee the closest, if not identical, sound experience as watching in an actual Dolby-enabled theater.
"Superb quality, visually and audibly, is Cignal TV's trademark, and it just goes better with Dolby Digital Plus Surround Sound," said Annie Naval, Cignal's COO and Managing Director.
Is there really a difference? During the event, Rappler got to compare the quality between ordinary sound and Dolby Digital Plus at the Cignal TV experience booths. The vocals are clearer, and sound effects are definitely richer, even on standard headsets. 
What's with the "plus" in the label? Dolby Digital Surround Sound is designed for the world's next generation devices. It allows users to hear superb digital audio anywhere – whether it's on their full home theater system, tablets, or smartphones. This technology is only previously available in select countries like Singapore, Thailand, Indonesia, China, India, and the Middle East.
So why go for the added value? Aside from the superb audio quality, if Cignal's satellite broadcast becomes available on a wider range of devices, subscribers will be able to enjoy seamless entertainment. Zaballero confirmed that being available on mobile is part of Cignal's long-term plans.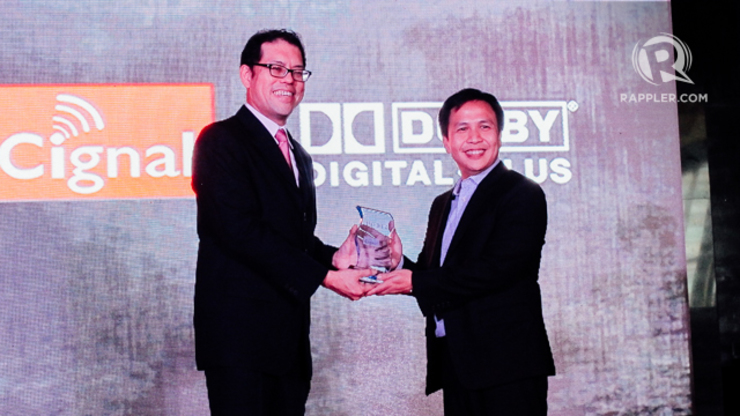 Dolby Laboratories' Leong–Yan Yoong said that working with Cignal TV is an honor for the company. "As high-definition broadcasts become widely available for viewers in Asia, Cignal TV is helping set the benchmark for a higher standard of home entertainment," he said. 
The first HD service in Dolby Digital Plus Surround Sound began airing last June 26 on Cignal TV on three channels: MTV, Universal, and Cartoon Network. The service is available starting at Plan 1590. – Rappler.com