It's not always easy thinking of gifts for people, especially those who have it all, so here are a few clever suggestions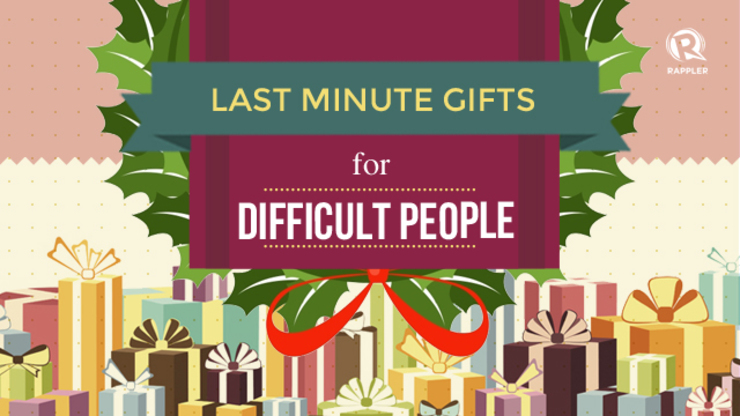 MANILA, Philippines – Christmas is a time for giving, and even if it comes by on the same day every year, most of us rarely plan our Christmas shopping early.
At this time, shopping can be less therapeutic and more of a battle – especially if you're playing Santa to people who are difficult to gift. There are those who are hard to impress, so picking out something you think they would love seems an impossible task.
So here's a cheat sheet on the different types of difficult people you will encounter, and what to get them for Christmas.
Make the holidays a little lighter by crossing these guys off your gift list. Hover over the Christmas icons and check out these fun and exciting products at Rustan's. – Rappler.com
---
There's no Christmas like a Rustan's Christmas. Visit the store and discover the Rustan's Christmas Wonders! Share your wonderful moments at our store using #rustanschristmas and #rustanschristmaswonders.