Meet some of the local organizations working hand-in-hand with Coca-Cola to promote sustainability and reduce solid waste
Waste is a constant concern in the Philippines. This, even despite a law passed before that mandated cities and municipal governments to manage the collection and disposal of solid waste. A special commission was even created to oversee its implementation.
While this may be disheartening for some, there are organizations and private companies committed to working together to help solve what seems to be an insurmountable pile of problems. Coca-Cola, for instance, views recycling as a total economic system that does not merely end with materials recovery or collection. The Company recognizes that they have a responsibility to carry out, together with consumers and other players in the waste materials value chain, help boost and power an endless loop of recycling that sees value in utilizing recycled materials beyond its initial use.
For challenges like waste, small steps can lead to lasting changes, especially when collaborative effort is exerted. To advance Coca-Cola's vision of a world without waste, the company works with like-minded organizations for efforts that lead toward this end.
Peace Pond and the Blastik project
Peace Pond started when Checss Orbida's family decided to move from Manila to Negros Occidental. "We wanted to semi-retire in the province. Graduate naman na yung anak namin (Our kid has already graduated from college)," she said.
Orbida shared that the biggest challenge in solid waste management is changing people's habits. "It should start from the person. It's hard because you're telling people to change their habits that's been with them for the longest time. But what we do is show them actual methods that really work," she said.
In 2018, they were invited to develop an Information, Education, and Communication (IEC) campaign for a one-year solid waste management-based project of the Alternative Indigenous Development Foundation, in partnership with Coca-Cola Foundation Philippines.
That's how the Blastik Project came to be. It's a full-circle Plastic Bottle Collection & Recycling Program that aims to teach barangays, local government units, and organizations how to replicate waste management strategies in their own communities.
Orbida calls it full-circle because all the components of plastic bottles are recycled. "Blastik teaches an important strategy: at-source on-site recycling wherein plastic bottle trash are recycled in a community and do not need to travel to faraway recycling facilities," she said.
Since launching Blastik last year, plastic bottle trash in their barangay's coastline was significantly reduced. They managed to collect and recycle 6 tons of trash: 254,273 pieces of PET bottles of different sizes, 617,783 bottle caps, and 146,625 plastic bottle labels and foil sachets turned into 681 gadget pouches, wallets, and square clutches.
The Caritas Manila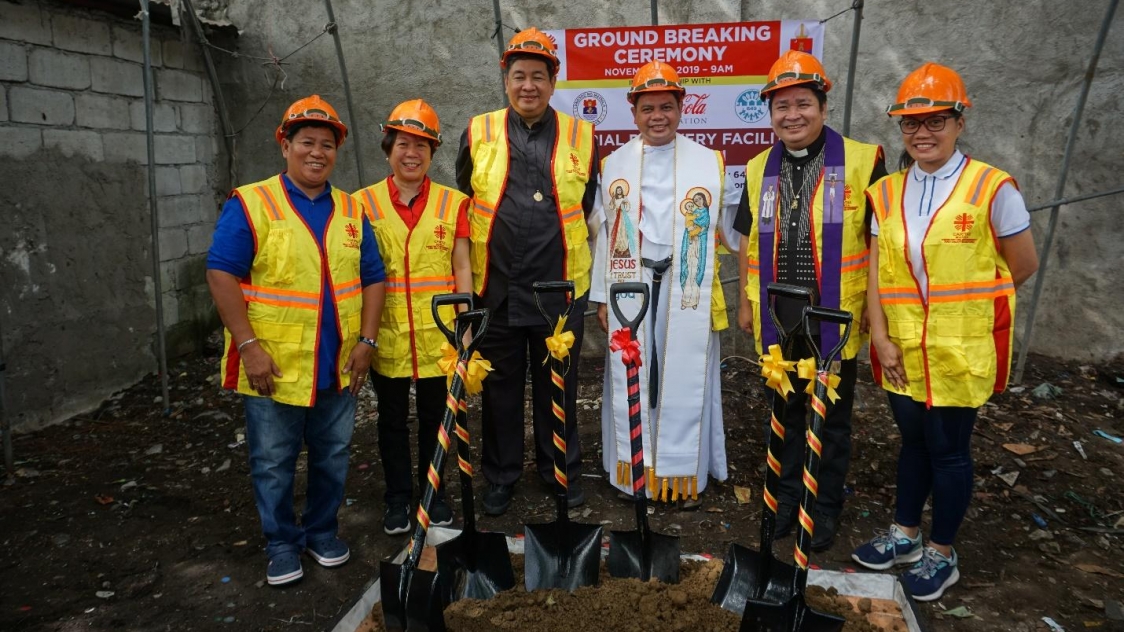 The Caritas Manila was established by the late Archbishop of Manila Rufino Cardinal Santos in 1953 to serve the poorest of the poor communities.
While most of us might only know them mostly for their Segunda Mana or their in-kind donation program, they also have other initiatives that aim to impact communities such as the Youth Servant Leadership and Education Program (YSLEP) that sends underprivileged but deserving youth to college, Caritas Manila-Damayan that serves as their well-being and disaster management program, and just recently, their solid waste management program through the Materials Recovery Facility (MRF) constructed by Coca-Cola Foundation Philippines at the Baseco Compound, Port Area, Manila.
"The Material Recovery Facility construction at Caritas Manila is helpful for more projects we plan to implement to improve solid waste management in the communities that we serve," said Gilda Garcia, program head of Caritas Manila-Damayan program.
Aside from the community-based MRF, Coca-Cola Foundation also organized a group called Eco Waste Collectors. They provide them with tools and equipment to turn waste collection into a livelihood project. Today, they have 16 groups of Eco Waste collectors that help keep the barangays clean.
Philippine Rural Reconstruction Movement (PRRM)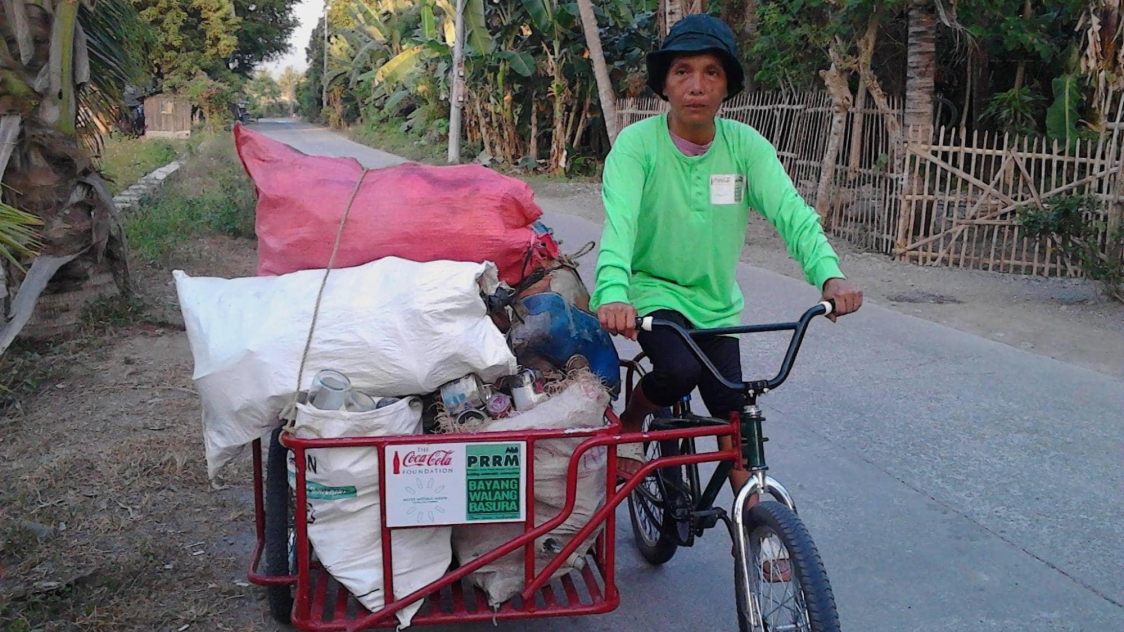 Founded in 1952, this 68-year old NGO was created by Filipino philanthropists and professionals who wanted to help in nation building. They originally focused on implementing programs in education, livelihood, health, and self-governance. In the 80s, the integration of this four-fold approach with the environmental sustainability was strengthened.
"We work in two ways. First is through community projects. We work with local organizations to address community issues and needs and implement sustainable community development projects. The second is through policy advocacy where we engage both the local and the national government to ensure that our policies and laws are community development oriented," said Carla Santos, PRRM's project development officer.
Santos added that the country's problems didn't really change much since the 1950s. In fact, some of them worsened in terms of equitable access to basic needs such as shelter, water, and social services. It's this belief that led them to a partnership with Coca-Cola Foundation Philippines.
Their partnership started in 2015, a few years after the Yolanda typhoon. "We believe that PRRM and Coca-Cola share a common vision where these affected communities should have greater access to local resources," she said.
They also implement similar programs. While Coca-Cola Foundation Philippines has the Agos project, which aims to provide water-poor communities access to clean water, PRRM has Tubig sa Baryo which helps provide clean water in rural villages.
"They understand and are willing to adapt to how NGOs work that's why our partnership expanded to solid ecological waste management under their Chapter Two program," she said.
Teach for the Philippines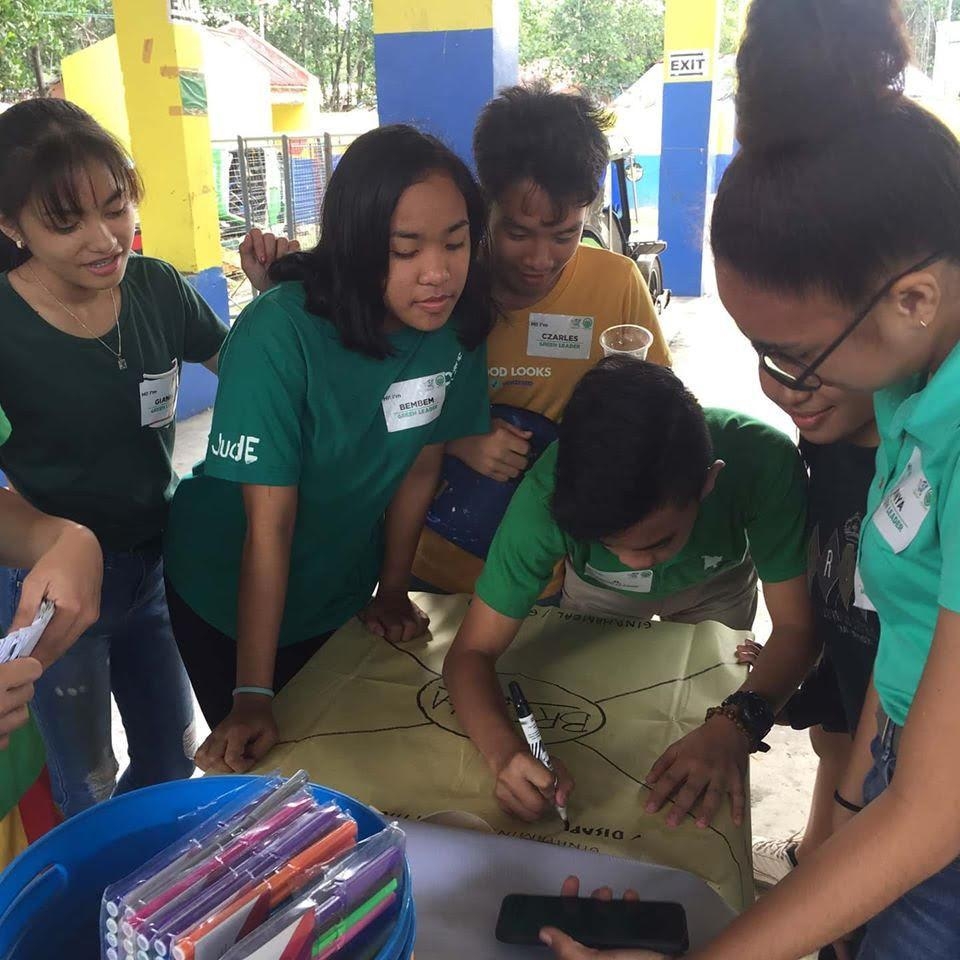 Just like PRRM, Teach for the Philippines' (TFP) mission to raise environmental consciousness was born out of their goal to educate Filipinos.
They implement workshops intended to help students, teachers, and parents make better life decisions, starting out with modules on waste segregation and recycling for students and parents. This eventually led to an engaged community that proactively created initiatives to take care of their immediate environments.
"It is with great pride that the small steps we took to introduce the students to something as simple as proper waste management, have made a long-term impact in terms of helping them develop mindful habits that are in stewardship of their environment," Ginny Villa-Real, Interim Program and Training Director of TFP said.
They collaborated with the Coca-Cola Foundation Philippines to create an environment education module which they launched in Victorias National High School in Negros Occidental.
"Environmental education must be a priority in our schools, today. More efforts should be given to creating a healthy and conducive environment for our public school learners," she said.
TFP plans to implement this module to more cities in the country.
The Sun Crew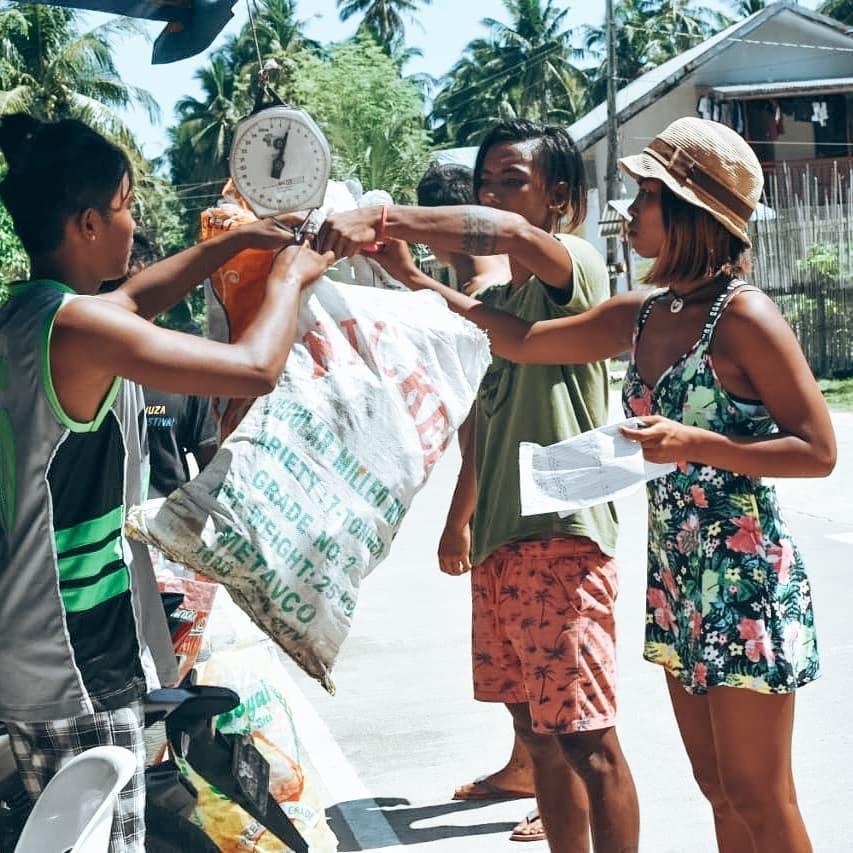 To address the number of children skipping school in Pacifico, Siargao, surfers Hannah and Wemar Bonono decided to set up The Sun Crew.
"We had a lot of boards lying around and decided to try using our surfboards as an incentive for the kids to go to school during the week and participate in a clean up on the weekends," said Hannah. From there, they built the organization to become an education, surf school, and environmental non-profit all wrapped up in one.
The duo created a household segregation program that collects and recycles all the barangay's plastic waste to prevent them from going into illegal dumpsites. Their goal is to build "Plastic Forward", a recycling facility that will allow them to turn waste into new and useful products.
"We are in the process of developing a ten-week eco-warrior program that will be delivered in schools across the island to allow us to teach children about protecting the environment on a larger scale," she said. They hope that their partnership with Coca-Cola Philippines pushes through so they can turn Plastic Forward into an income-generator for the locals.
Sarangani Province Empowerment and Community Transformation Forum, Inc. (SPECTRUM)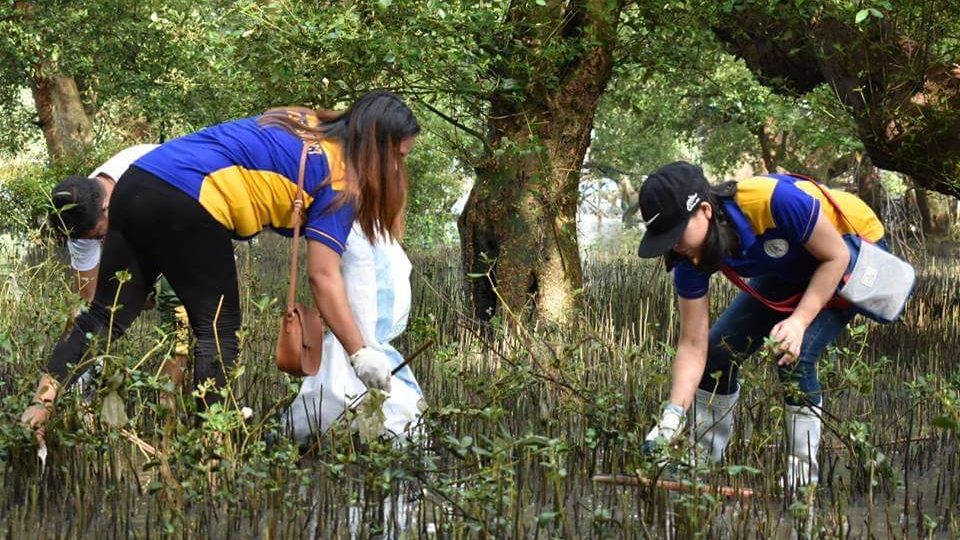 Driven by the goal to give back to their biggest source of livelihood – the Sarangani Bay – SPECTRUM proposed initiatives to reduce plastic waste in its coastal communities.
One of these initiatives is called Scubasurero.
"It's an underwater cleanup activity with the help of professional and licensed scuba divers," said Dennis Callo, SPECTRUM provincial coordinator. "Para lang hindi coastal cleanup. Kasama na rin pati underwater kasi mas marami naman talagang basurang entangled sa reefs (So it's not just coastal cleanup but as well as an underwater cleanup because there's more trash entangled in coral reefs)."
Their partnership with Coca-Cola Foundation Philippines helped make coastal communities in Sarangani Bay realize that the threats of plastic pollution are real.
"We collected approximately 13 tons of coastal waste in just a year in 6 barangays," he said.
Winn Everhart, president and general manager of Coca-Cola Philippines, finds inspiration to do more good things for communities when working with all their passionate and dedicated partner organizations.
"It is because of their support that we are slowly making our way towards making a world without waste possible – one community and province at a time. We want them to know that they are heard, that they keep us on our toes and help us to think outside of the box. They are a constant inspiration for us to go beyond packaging innovations. Through them, we look forward to deepening further our contributions towards finding workable and more sustainable solutions and new ways to share our environmental advocacy with more individuals and communities," he said.
Asked about their plans of reaching out to more NGOs and social enterprises this year, Cecile Alcantara, the Coca-Cola Foundation Philippines president said that they will be organizing an NGO summit in Visayas and Mindanao in the near future.
"We are committed to going beyond what is expected of us in seeking solutions to the pressing issue of waste. We understand that waste is a global concern, and that we have a responsibility to help uplift the communities where we are present. This is why we believe in collaborating with and empowering different groups and communities to join us in taking action – whether via supporting their current efforts or through providing them with resources and knowledge toward a better, shared future."
Coca-Cola Beverages Philippines, Inc. also signed a joint venture agreement with Indorama Ventures, a global leader in recycling, to establish PETValue, the largest state-of-the-art, bottle-to-bottle recycling facility in the Philippines. The PHP 1-billion, next generation facility will be established in General Trias, Cavite, and is expected to be completed in 2021.
This is part of the Company's World Without Waste vision to collect and recycle the equivalent of every bottle and can it sells by 2030. The PETValue facility will be yet another milestone in Coca-Cola's comprehensive sustainability footprint, one that creates positive inroads towards a circular economy. – Rappler.com