As one of Filipinos' favorite visa-free cities to visit, we hold precious memories of Hong Kong
Editor's note: This content is sponsored by the Hong Kong Tourism Board and was produced by BrandRap, the sales and marketing arm of Rappler. No member of the news and editorial team participated in the production of this piece.
Ask someone if they've been to Hong Kong and they would most probably say, yes, indeed they have. You'll hear fond stories of how Hong Kong was where they went for their first international trip, the destination of their annual family travels when they were younger, or where they first got to visit Disneyland. Talking about trips to Hong Kong is a surefire way to get a quick hit of nostalgia.

If you haven't heard yet, Cathay Pacific is giving Filipinos 20,400 round trip air tickets to Hong Kong via the "World of Winners" Ticket Offers campaign starting March 3, 12 pm. In addition, Hong Kong has prepared over one million Hong Kong Goodies a.k.a. vouchers covering a complimentary welcome drink at participating bars, restaurants, and hotels, or a cash voucher to be redeemed in the transportation, culinary and retail sectors, and attractions, for all visitors to Hong Kong. Bang for buck flight packages and deals are also available for Filipinos planning to visit the city. 
Upon hearing this exciting news, I thought of asking my colleagues about their memories of Hong Kong and most of them fell under these categories.
It's a first for many travelers
Hong Kong is the first out-of-the-country destination for many Filipinos like Celle. Thanks to a company-sponsored trip back in the 90s, she was able to visit this city that would go on to become one of her favorites. 
"It was exhilarating! So many foods to try, the concept of a night market was so in, we shopped until we dropped, like we would go back to the hotel by 2:00 am with lots and lots of shopping bags," Celle said when asked to recall what her first trip to Hong Kong was like.
It felt like there was so much to see, eat, and visit but time was limited!
Her fondest memories were riding the funicular going to Victoria Peak, shopping at the night market, and riding the roller coaster at Ocean Park for the first time. Like many of us, she has been missing Hong Kong and is excited to visit again soon.
It's THE destination for annual family trips
Hong Kong is not just a Filipino favorite, it's a Filipino family favorite. For families like Ian's who went on annual family trips, Hong Kong was always a top choice. It offered activities that every member of the family would enjoy.
As kids, they enjoyed going to Disneyland, Ocean Park, and going up to Victoria Peak while their parents enjoyed shopping and eating authentic Chinese food.
Giselle also recalled going to Hong Kong with her family for her sister's 6th birthday. It was their first time to travel internationally.
"Initially, I was scared of the unfamiliarity and the language barrier. When I got there though, I felt at ease because most locals can speak English and signages usually had English translations," said Giselle. "The transportation system was heavenly compared to home – you knew when and where buses would stop, the trains were clean and the system was organized, and all I needed was my Octopus Card for a key to the whole city."
Both Ian and Giselle are eager to go back to Hong Kong. They first went as kids and now they want a whole new experience as adults.
It's a goal of mine to go on a solo trip to Hong Kong, especially now with their rejuvenated arts and culture scene.
"I've also been yearning for more outdoor trips, so the Hong Kong UNESCO Geopark would be on my bucket list. Of course, it would also be a non-negotiable for me to go back to Disneyland for the new attractions," said Giselle.
It's where we got closer to Disneyland
Disneyland parks used to feel so out of reach and locked away behind countries that require a visa. But thanks to Hong Kong, Filipinos were able to experience the magic of Disneyland, no visa needed.
That's something that Saab, a self-confessed Disney baby, was grateful for.
It may sound like a cliché, but Hong Kong Disneyland has a special place in my heart.
"It could be because it was my first out-of-the-country trip, or that I've never been to such an awe-inspiring theme park before, but whenever I remember being free to nerd out and wearing those Mickey Mouse ears all day, I feel better," said Saab.
She first went to Hong Kong with her family when she was 16 years old and, though no longer a kid (but not yet an adult), she instantly fell in love with the beloved theme park.
"I was in that awkward phase of trying to be a "grown-up" while still being very much a kid. From the moment we stepped in the Disneyland Resort Line en route to Disneyland, I knew I had to shed that "grown-up" persona. As someone who's visited three Disneylands now, Hong Kong Disneyland still feels like a safe space to be a kid again – no matter what age you are."
It's a place for healing
My own first trip to Hong Kong was a memorable one. I was in my early twenties and was in the middle of my first major heartbreak. With my broken heart calling the shots, I booked a flight to Hong Kong (where my older brother was working then), filed a week-long leave from work, and withdrew whatever money was left in my bank account. It was the only international flight my measly salary could afford.
I thought that Hong Kong was all about shopping and luxurious experiences so I wasn't expecting to be able to do much other than to sulk in my sadness. Surprisingly, there were a lot of places I could visit for free like parks, museums, and some temples. I loved being one with nature at the Hong Kong Park and exploring the universe at the Hong Kong Space Museum.
The luscious greens of the parks and the stimulating experiences at the museums were the perfect backdrop to heal a broken heart.
Time to make new memories of Hong Kong
Hong Kong brings up different memories for different people. So, with news of it reopening and welcoming visitors again, it's surely making us feel some warm and fuzzy feelings. It's building up excitement among travelers, too, both new and returning.
I, myself, am eager to go back to Hong Kong to relive all those healing memories and do the things I haven't done there before like going to Hong Kong Disneyland and Ocean Park (I skipped the basics, I know).
You'll also be pleased to know that Hong Kong has dozens of new developments waiting for you: M+ and Hong Kong Palace Museum at the West Kowloon Cultural District, the new sixth-generation Peak Tram, Water World Ocean Park, the new night-time show "Momentous" at Hong Kong Disneyland, and enhanced waterfront promenades offering spectacular new ways to admire Victoria Harbour.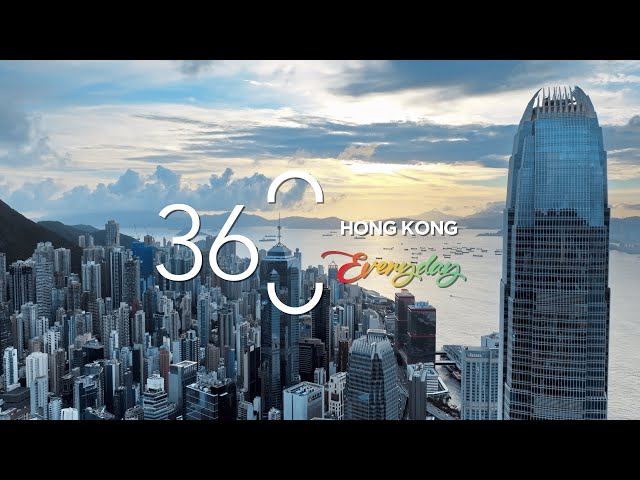 Hong Kong is also hosting a year-round calendar of more than 250 events and festivals this year including the Hong Kong Marathon, the Clockenflap music festival, Art Basel, the Museum Summit 2023, Hong Kong Rugby Sevens, Hong Kong Wine and Dine Festival, and New Year Countdown Celebrations.
This is truly the year of revenge traveling! With one of Filipinos' favorite visa-free cities now open and ready to welcome us again, traveling would definitely be back in full swing. – Rappler.com